#noissueTape
#noissuepackaging
How To Create A Repeating Pattern with Bonnie Christine
Here is how you can use Illustrator to create a repeating pattern for your tissue or tape design.
How to navigate COVID-19 as a small business.
We've put together some actionable tips to help small businesses deal with the impact of the coronavirus.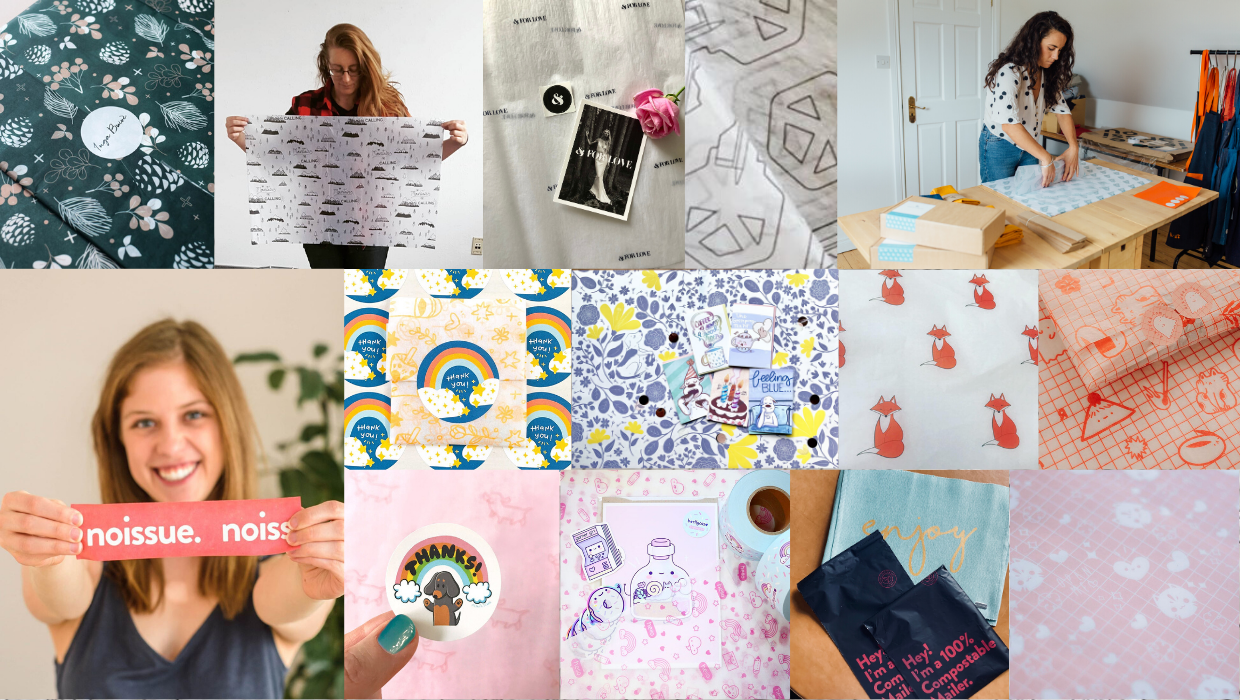 @paigetuzee_designs
Stylish, compostable, and printed with soy-based inks, noissue Tape is great for branding and sealing your packages and boxes! You can even use them on plain paper bags for some extra flair 🤩🤩Love this terrazzo tile inspired tape design by @paigetuzee_designs! 💕
@moonchildillustrations
Happy to see @moonchildillustrations had fun creating her first pattern design on custom noissue tissue! 😍😍😍 Patterns can be challenging to make cohesive, so try and break the process down into smaller elements! 🙌🙌 Begin with choosing the right color scheme, followed by selecting your visuals, then work on finalizing the composition. 👌
@melissalowrydesign
This custom noissue tape is the perfect touch to @melissalowrydesign's packages. ✨✨ Loving how the #pantone color of the year was put into effect in this delicate, Talavera inspired design. 💙
@a_stitch_up
A simple repeating logo design on noissue's custom tape helps you communicate your brand before customers open their package! 📦🤩 @a_stitch_up made a great choice of selecting a golden yellow to match her noissue custom tissue perfectly. ⭐⭐⭐
@chase_kind
Create a memorable unboxing experience with a selection of noissue packaging✨📦. @chase_kind uses noissue Tissue, Stickers and Tape to showcase their brand. 🙌 Love how they share a bit of positive affirmation with each box. 📢 They inspire us to be good, do good, and feel good. 💗💗
@westperro
Use your brand color palette to the fullest and create a range of noissue custom paper Tape in a variety of sizes.Try a few application options and see what works best for you. 📦🙌 @headwestmarketplace uses a gummed tape dispenser for their branded paper tape. Brilliant! 🤩
@ragonia_
Check out this quirky noissue packaging design by @ragonia_ ✨ We love how this vibrant color catches our eyes (and hearts!). 😍 Which one's your favorite cat?🐱
@melissalowrydesign
Check out this beautifully complementary noissue Tissue and Tape design. 🤩 @melissalowrydesign's Talavera inspired pattern which gave life to this classic blue colored noissue tissue. 💙💙💙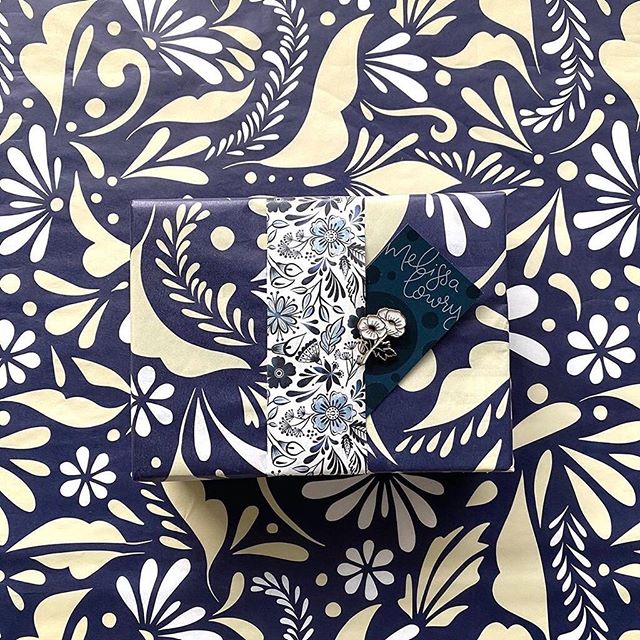 @sandra__ruberto
Looks like @sandra__ruberto is all set for her packaging needs with noissue custom tissue, paper tape, and stickers! 😍 Love how her brand is flawlessly incorporated in each of the noissue packaging products 💕 Inspiration is everywhere! 🦋🌿🌼
@loesvanoosten
If you're looking to seal your boxes in style, our compostable noissue custom paper tape is just what you need! 📦🍃 Create a beautiful design or introduce a nice pop of color! noissue Tape created by the brilliant @loesvanoosten ✨✨✨
@florawaycott
Happy Holidays from the noissue team! 🎄🎉 May you all feel the festive spirit with this custom noissue tape and tissue from @florawaycott. Tell us some of your holiday traditions? 🎅 🎁
@aljahorvat
One of the advantages of gummed paper tape: once applied to cardboard/paper surface it creates a bond with the box 📦 Send out packages feeling secure with noissue's water-activated, compostable, custom paper tape. 😌 Loving this custom paper tape design by @aljahorvat to the moon and back! 🌙🌟🌞
@inmybackyardnz
The simple joys of packaging your products, made even more enjoyable with noissue's custom paper tape! 📦🤩 How fun is this noissue tape design by @inmybackyardnz? 🌷🐦🌸
@alikikarkoulia
We love seeing creativity play out on our noissue products, but it's not often we get to see it all the way from thought process to final product. 🔥🔥 To see the initial phase of the design process down to the packaging, watch @alikikarkoulia 's video on her YouTube channel 😍💜 She shows off the whole process!
@leighellexson
Swooning over this matcha-green colored tissue design by @leighellexson! 💚 We love how she shows off her adorable 'soft tiger' on noissue tissue, an iconic way to package her products! 😍😍😍
@belliesartboutique
There are lots of opportunities this season to make someone feel extra special- bonus points if your packaging is eco-friendly and gorgeous. 🍃✨@belliesartboutique takes us back to summer with her swimmers print! 🌊🌊🏊‍♀
@doodle_moo
One way to achieve brand recognition is through consistency.🤓 @doodle_moo's unmistakable style is clearly expressed on all of her noissue packaging products!🤩🤩🤩 Such a delight to see them all come together in one spread. 💕
@bookhou
Want to make your packaging more sophisticated without overdoing it? 💡 Why not opt for a white on kraft design? 📦 @bookhou perfectly demonstrates how to flawlessly execute it on the noissue paper tape!✨ Lovely forage design! 🌿🌱🌿
@shuturp
There are countless ways to use your noissue paper tape — @shuturp made the most of it to seal off this  delightful package! 📦 The importance of branding shines through as well, matching your various packaging elements makes the end result that much more stunning! ⭐️⭐️⭐️
Designing Custom Packing Tape with Jacqueline Colley
"Custom packaging is where you can really get your personality across; this is not another generic online purchase, a real person designed and packaged this item with love!" Jacqueline Colley, Founder.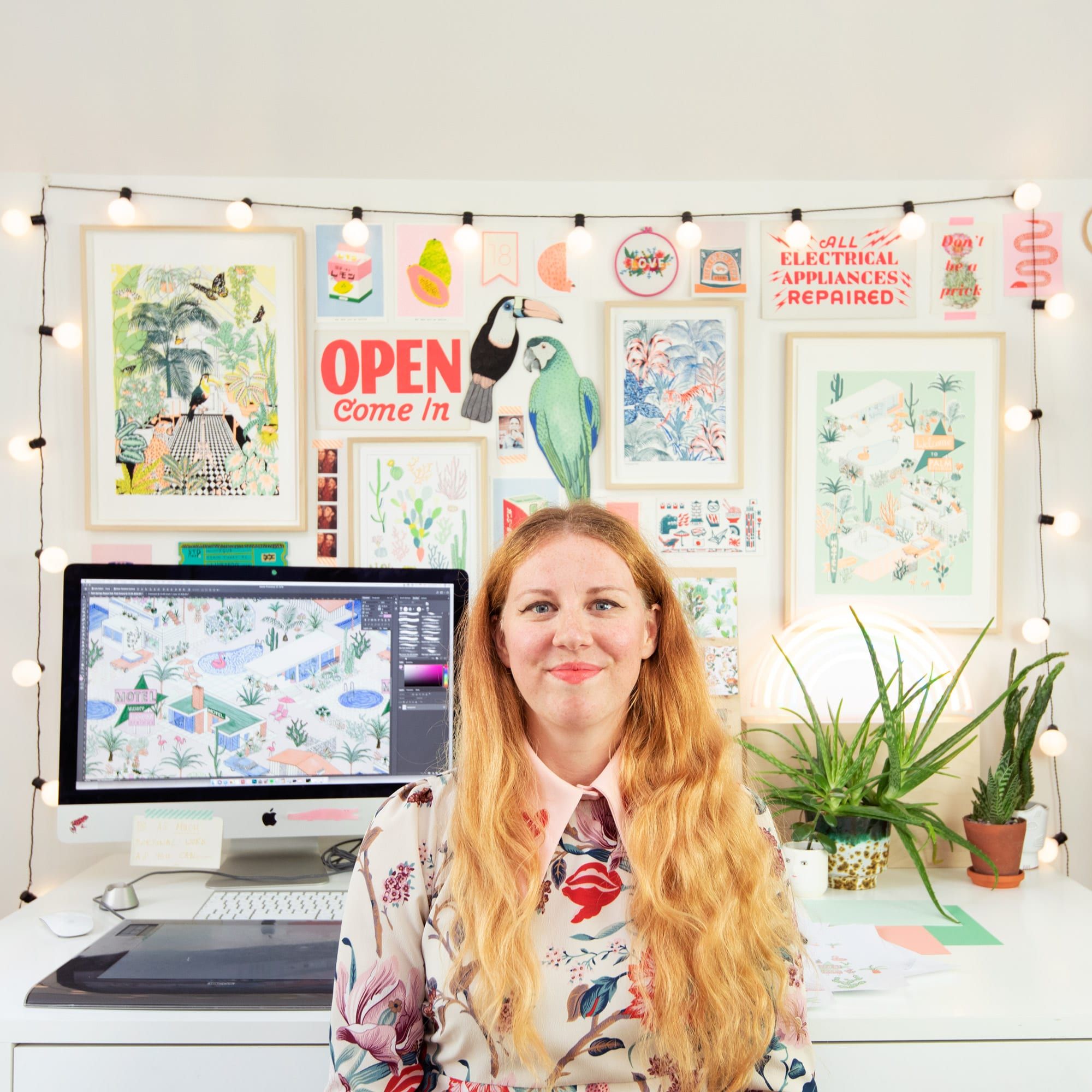 What is the Best Solution for Plastic Free Packaging?
Plastic free packaging is increasingly in-demand by consumers. But how do businesses go about eliminating plastic from their design? We give you our top ideas for plastic-free packaging!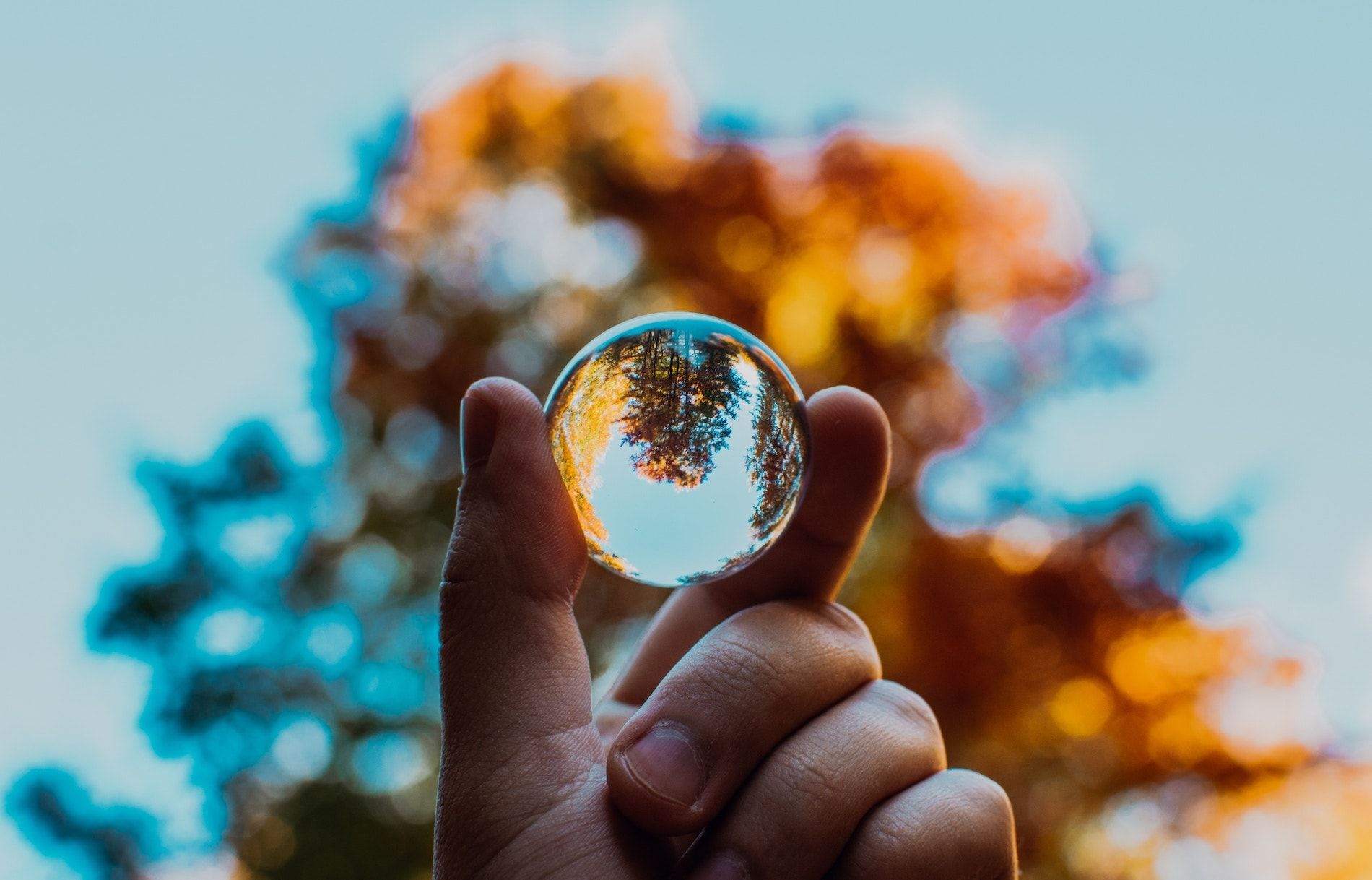 @amberstextiles
This perfect tissue-tape combo from @amberstextiles adds a lovely level of depth to the unboxing experience 🤩 Creating a packaging design that is both charming and practical can be tricky but when you pull it off it looks fantastic! Loving this nature inspired theme (and all of the colors!) 😍🌿🍃
@yaliziv
Sometimes you don't have to look very far for inspiration. Take this tape design by @yaliziv as an example! 🍃 🌵🌿This potted plant print on white background is a breath of fresh air and such a beautiful pattern! 💆
@joannehawker
We're waiting for the custom tape emoji to come around, but that's not going to stop us from sharing these beautiful designs! 📦🎀 The perfect addition to your packaging, @joannehawker shows off the range of designs you can create. From simple and effortless to vibrant and festive, and all completely compostable. 🎉🍃🎉🍃
Custom Tape: Another Solution for Low-Cost Custom Packaging
A plain shipping box is a huge missed branding opportunity in eCommerce. With the release of noissue's custom packing tape, businesses of every size have the opportunity to liven up their external packaging at a low cost!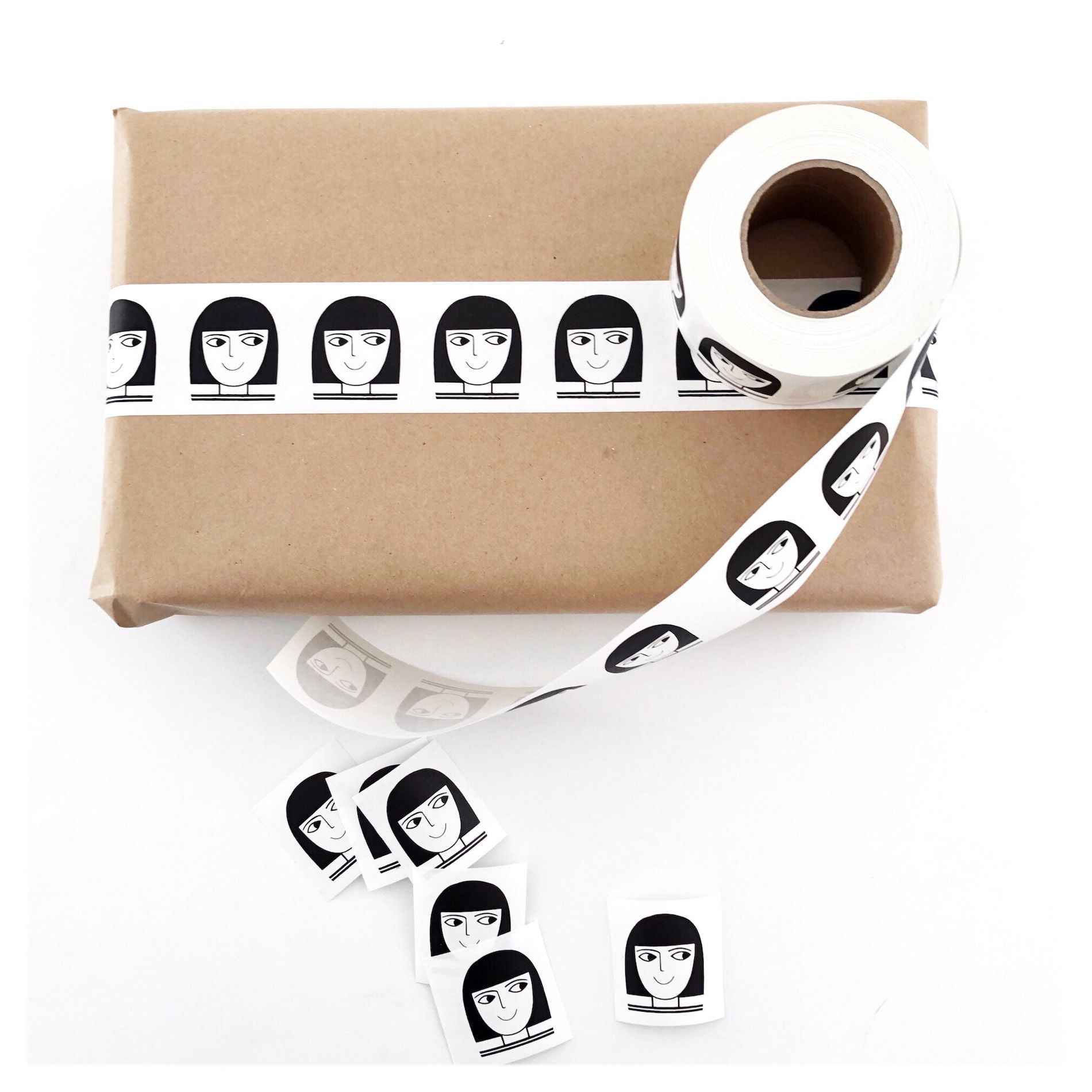 @janefosterdesigns
Looking for unique ways to use your custom paper tape? @janefosterdesigns with a fun design can use hers to seal boxes and add a fun touch to her other packaging! 👩🏻 Also a reminder to utilize every little bit of your branding and packaging so none goes to waste 👏👏👏
@barbarawurszt
Adding layers of branding to your packaging doesn't only have to work on the inside — why not add some branding to the exterior? This adorable tape designed by @barbarawurszt makes us want to dive into an adventure! There may be lots of fish in the ocean, but these are clearly the cutest ones 🌊🐟🐠
Purematcha Teas: Standing Out From the Crowd With Custom Packaging
"We know that the core of our success starts with customer satisfaction and building loyalty with our customers. The challenge at Purematcha is to set up the right impression straight out of the box (literally!)." Steve Fambo, Founder.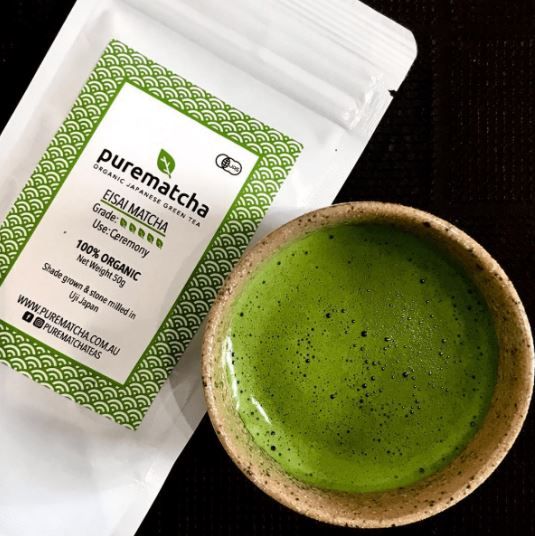 How I Fulfill: Unboxing with Tiffany Staten
What does it mean to put together a stellar unboxing as a small business? We speak to Tiffany Staten of London Grant Co. about how she creates a memorable experience for her customers.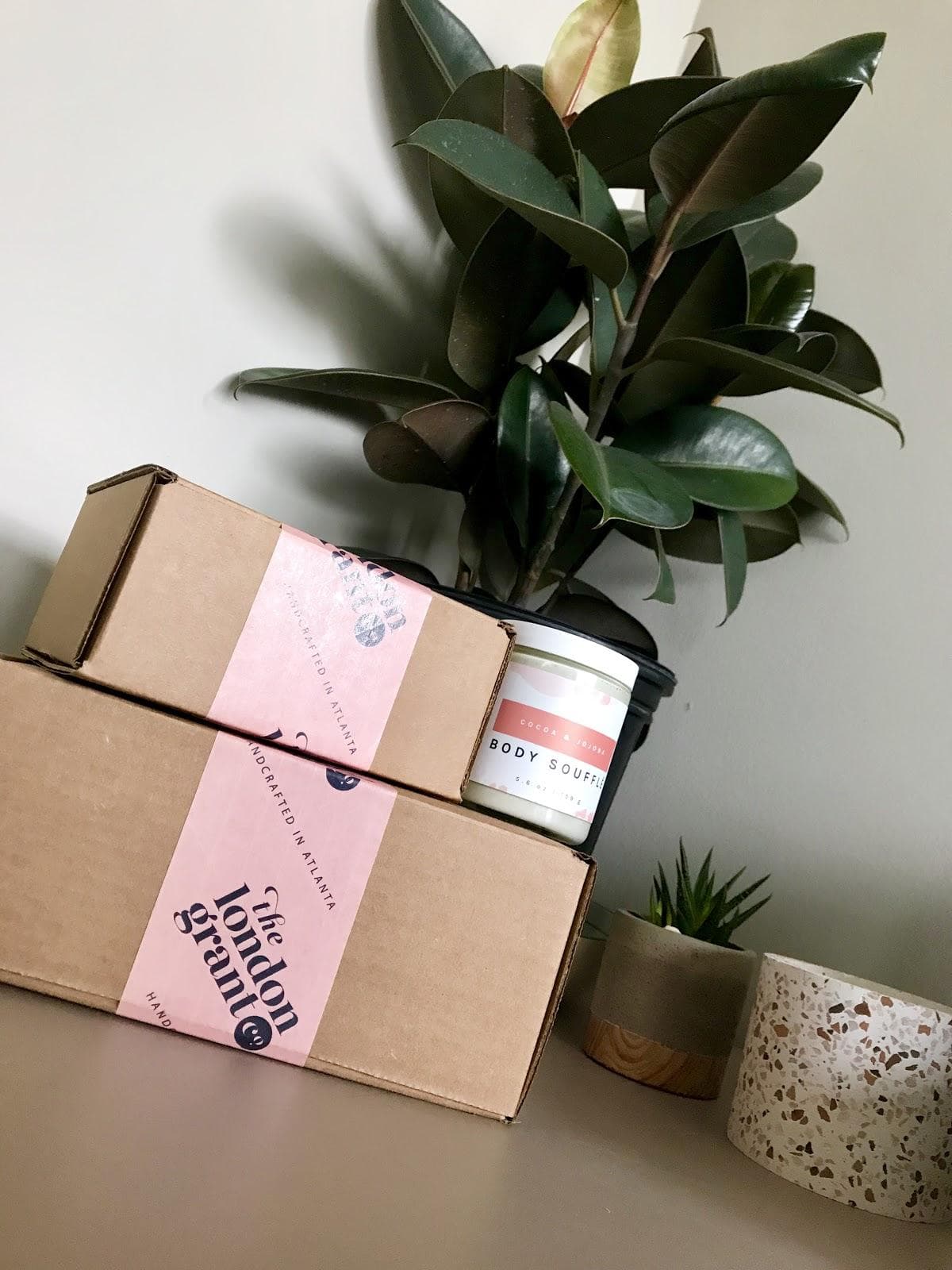 Here For You
"We are working to open the doors for honest communication about death, illness, and other major life transitions." Kellyn Shoecraft, Co-founder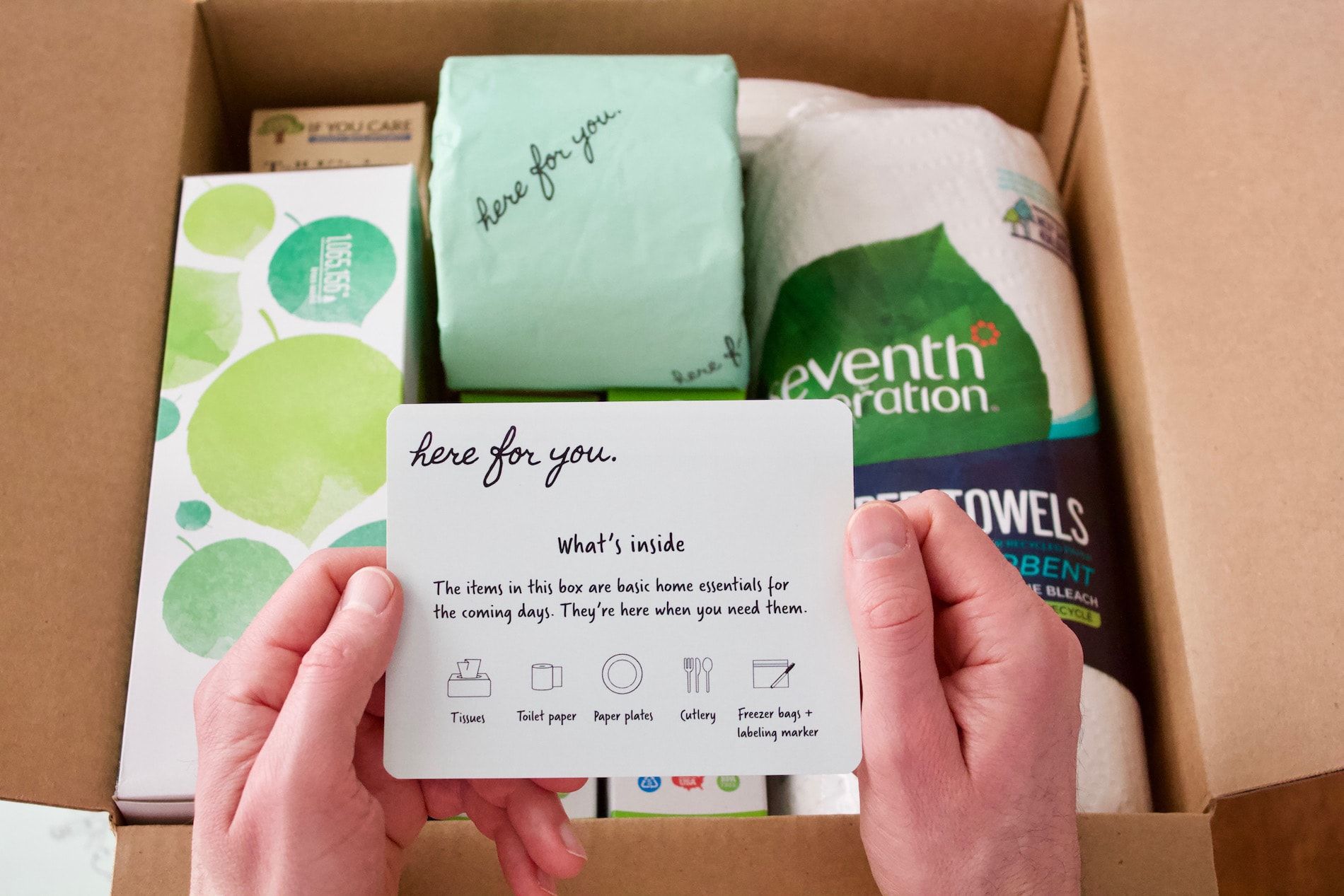 Winsome Brave
"A brand is more than just a logo, identity product or place. It's a gut feeling, an affinity, an idea someone wants to be a part of. It's why people buy into you. It's why people buy you." —Valerie Gnaedig and Annie Lenon, Founders/Creative Directors