#noissueSticker
#noissuepackaging
How to navigate COVID-19 as a small business.
We've put together some actionable tips to help small businesses deal with the impact of the coronavirus.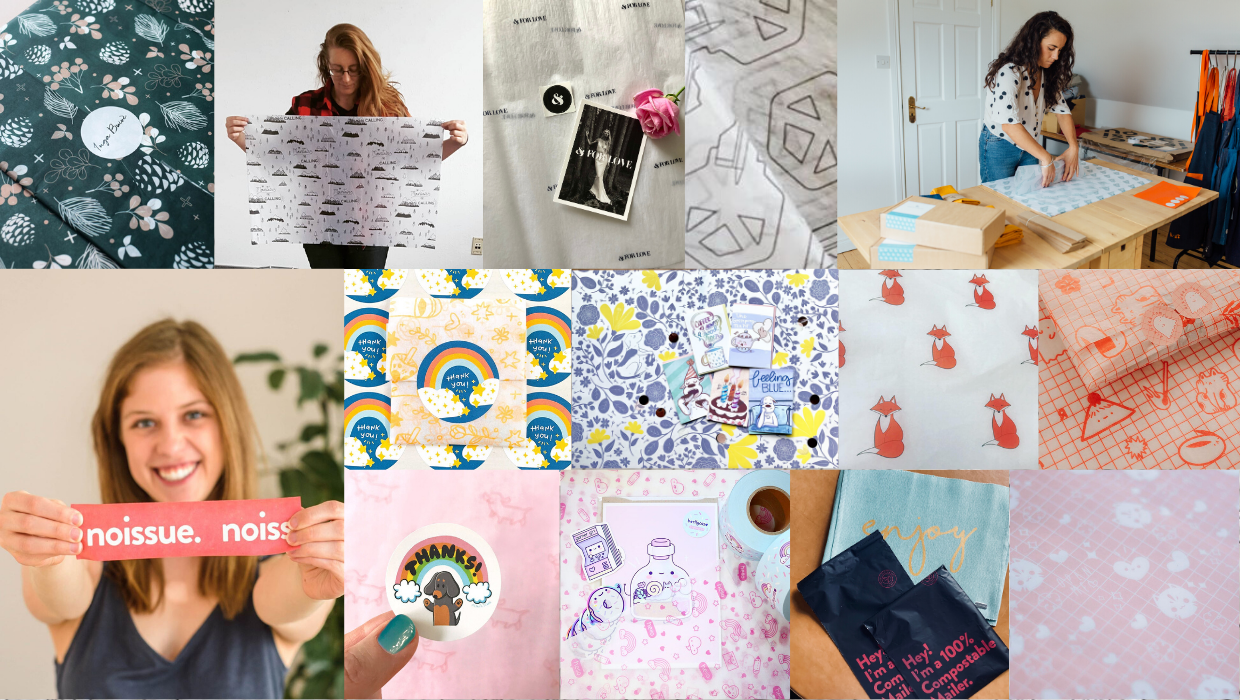 Brynn and Co: Sustainable Stitching
"I knew I found something I would love in those first few stitches." Amanda, founder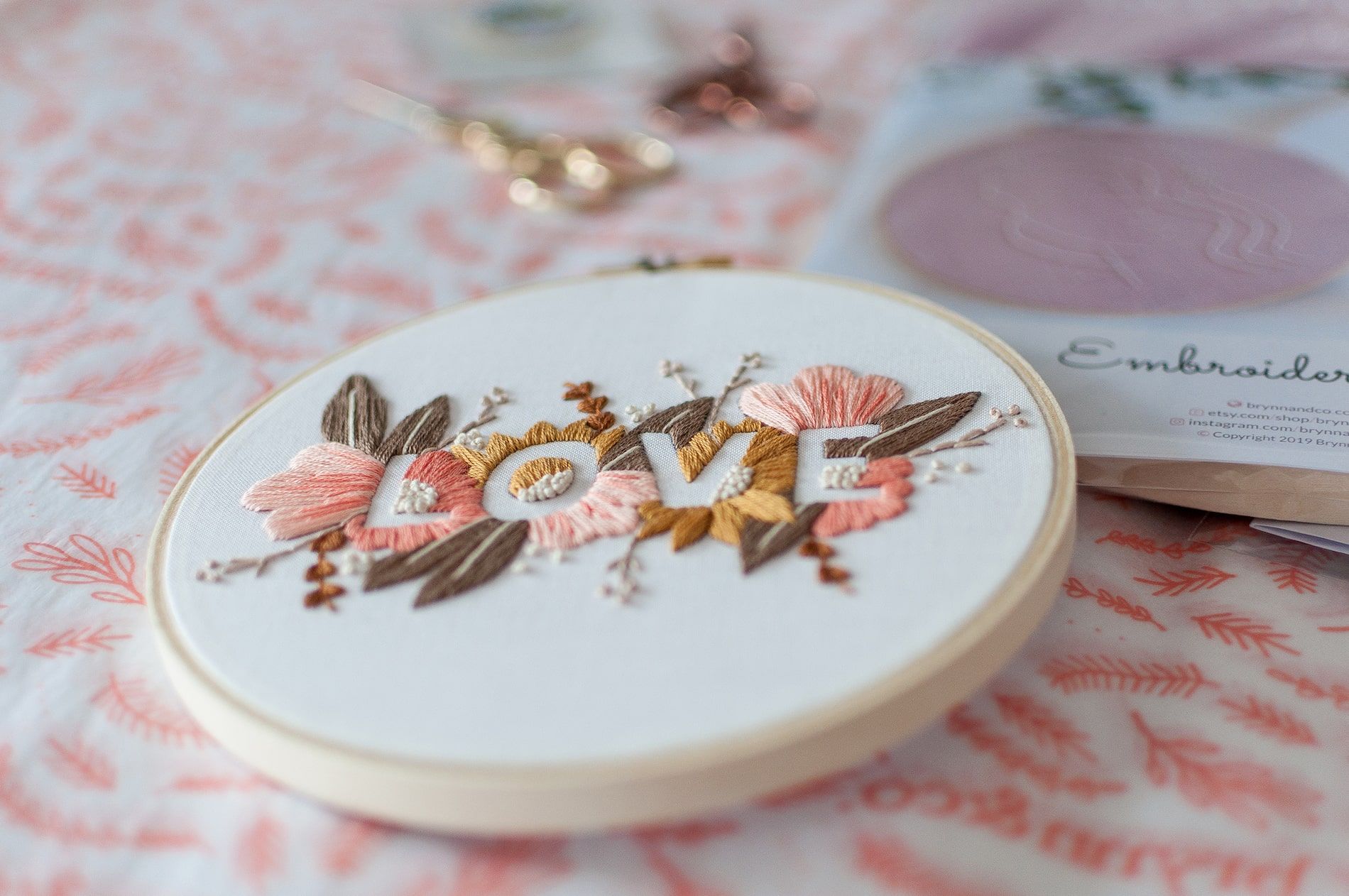 Paynter Jacket: Iconic Styles Reimagined
"We want the experience to be as good as it possibly can be, from the moment our customer purchases to when it lands on their doorstep." Becky Okell, co-founder.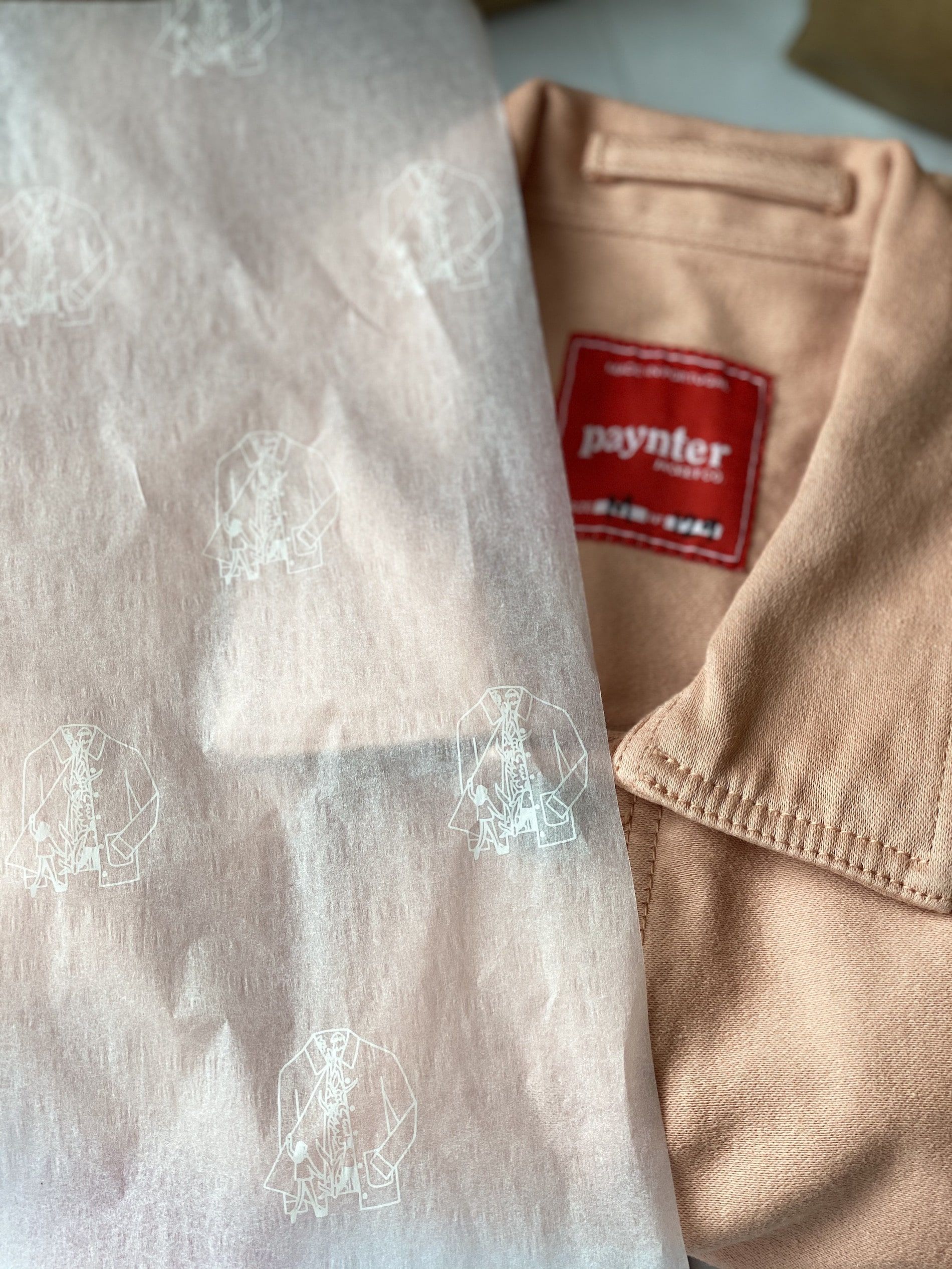 @brittanypaigedesigns
With low minimum order quantities, you can have your very own branded packaging 💡💡 Love how @brittanypaigedesigns shows off her illustrative style and brand personality in this design 💕
Doodlemoo: Artwork for Playful Souls
"I get really excited when I receive a nice, well-packaged product and I wanted to recreate that for others." Emily Canino, founder.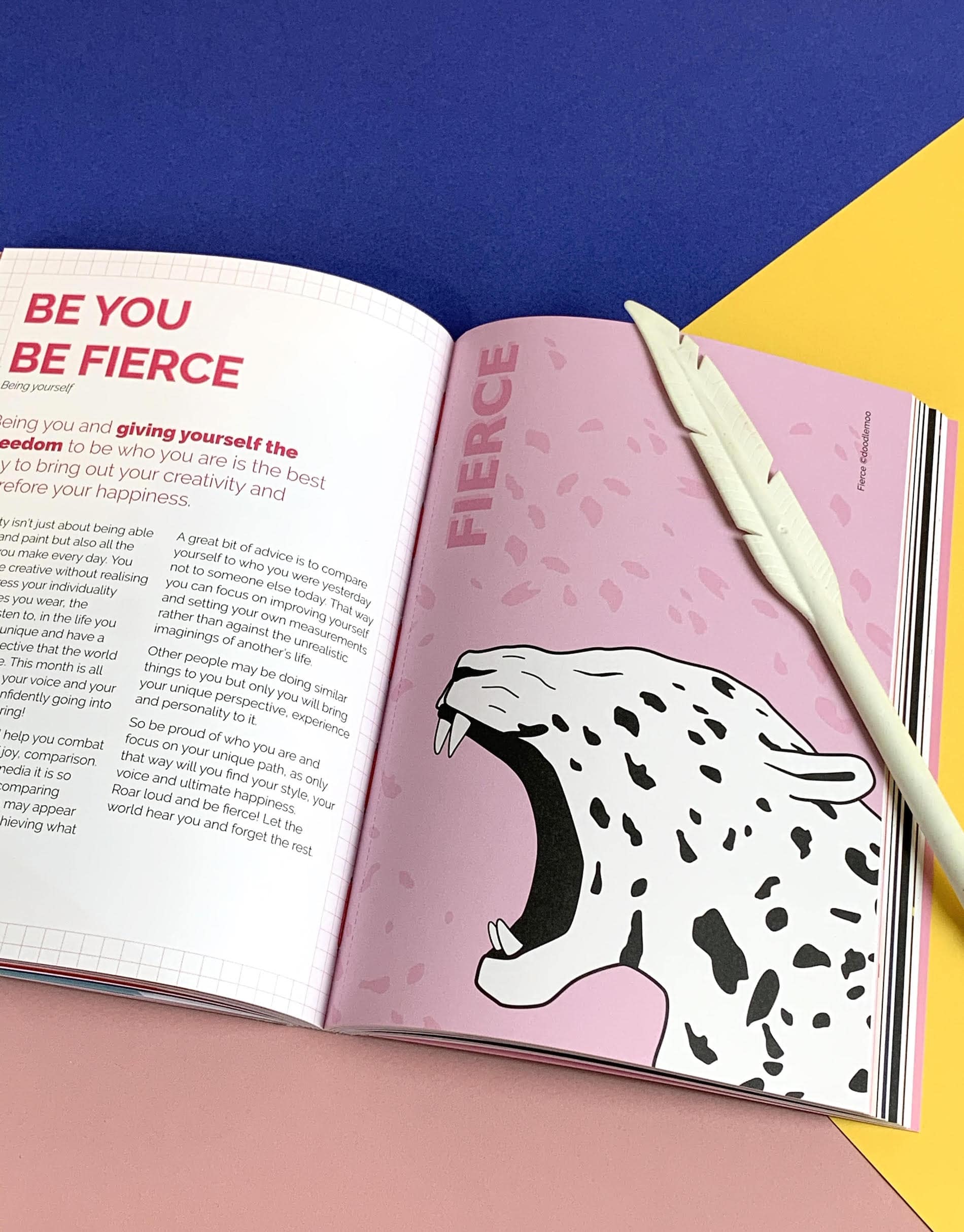 @thiswhimsyme
Who doesn't love a bright, eye catching, wrapped package?😍😍 Notice how @thiswhimsyme subtly incorporated her branding in the noissue custom tissue. 👀✨ Subtle and effective! 🙌
@claretheresegray
Tip: Use a motif from your noissue Tissue design for your sticker. @claretheresegray's noissue Tissue design is paired perfectly with her sticker, and her art. ✨✨ Always a delight to see noissue prodcts in action. 😍
@stefanieshank
Add the finishing touch to your package with a cute sticker that sends a sweet message to the receiver. 🙌 It helps make each package more personal! @stefanieshank does this to perfection with her noissue custom sticker and tissue combo. 🐶💕
@chase_kind
Create a memorable unboxing experience with a selection of noissue packaging✨📦. @chase_kind uses noissue Tissue, Stickers and Tape to showcase their brand. 🙌 Love how they share a bit of positive affirmation with each box. 📢 They inspire us to be good, do good, and feel good. 💗💗
Recyclable Packaging Methods with Little Paisley Designs
"Custom packaging helps to create a cohesive brand that is instantly recognisable by the customer. Plus, it looks great on the 'gram!" Eleanor Longhurst, founder.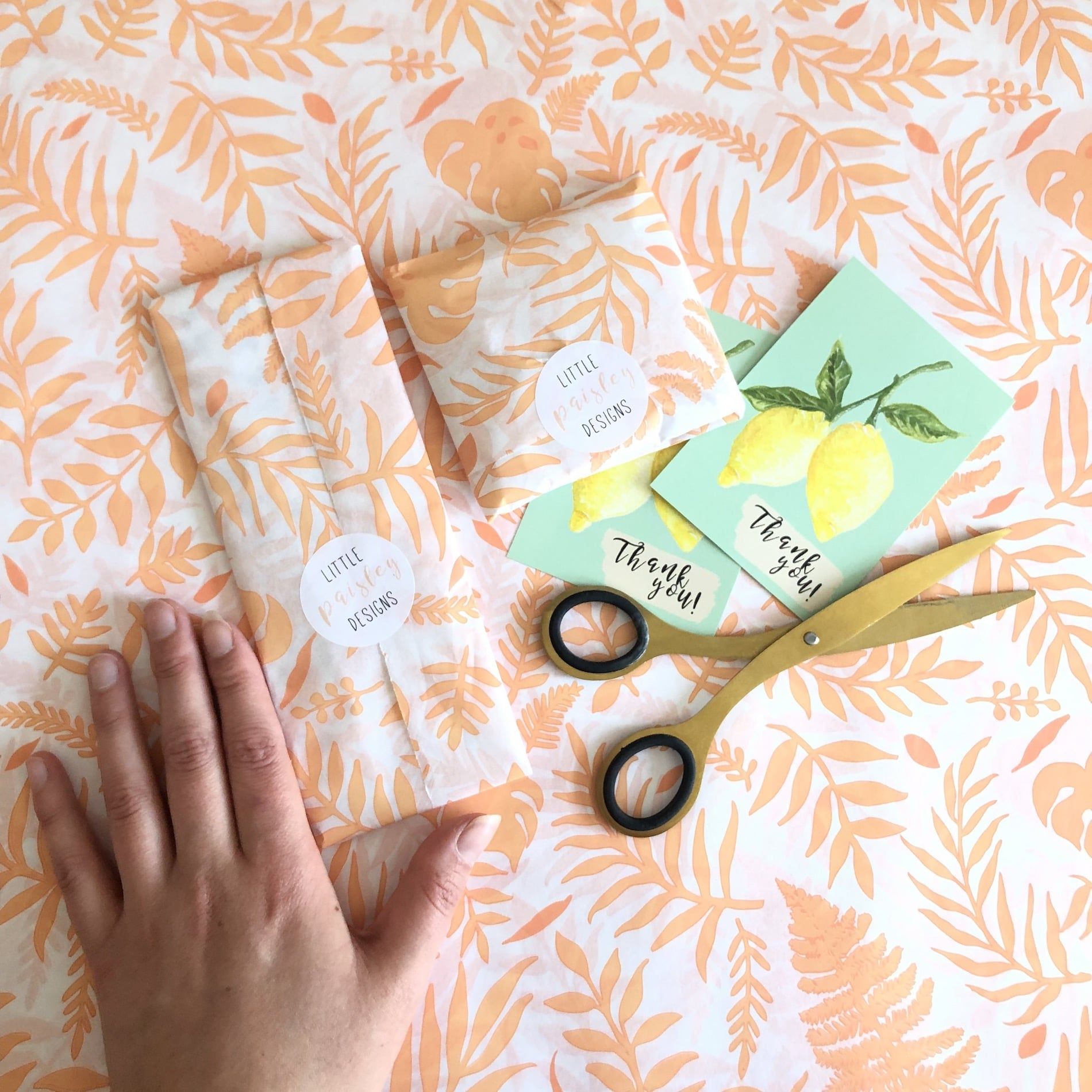 @emmakateco
Take the leap and get your very own branded packaging. @emmakateco highlights her brand through her chosen color of the season 👌✨ How gorgeous is this luxe burgundy she has chosen for her noissue Tissue and Stickers 😍
@ellievsbear
One of the most adorable tissue designs by far. ✨ @ellievsbear's shadow monsters and ghosts are extra cute in purple. 💜💜Check out the sticker too, it adds a pop of color without distracting from the tissue design 🙌
@jelenisperky
Hello deer! 🦌 We're in awe of this beautifully shaded deer pattern by @jelenisperky's on noissue Tissue. 😍 The shading of this design is so striking and her noissue Stickers really pop✨✨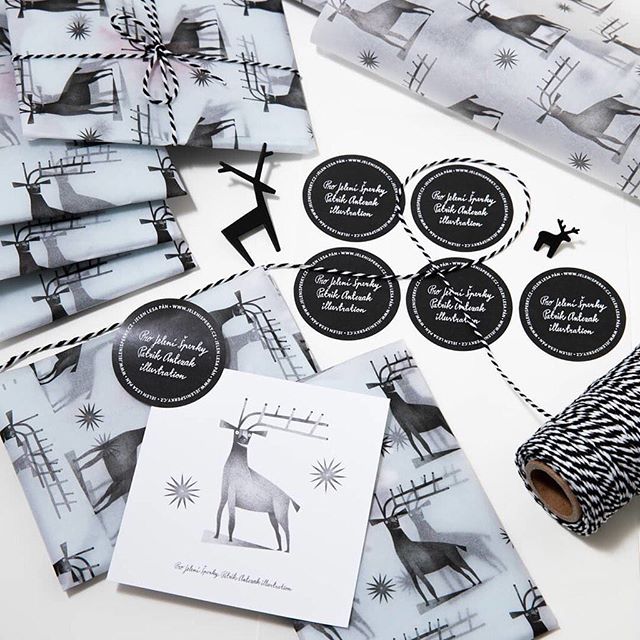 @formabyolya
Stickers are a great place to start when it comes to branded packaging 👍👍 @formabyolya's custom noissue stickers communicate her brand clearly and effectively. 🌿 🍃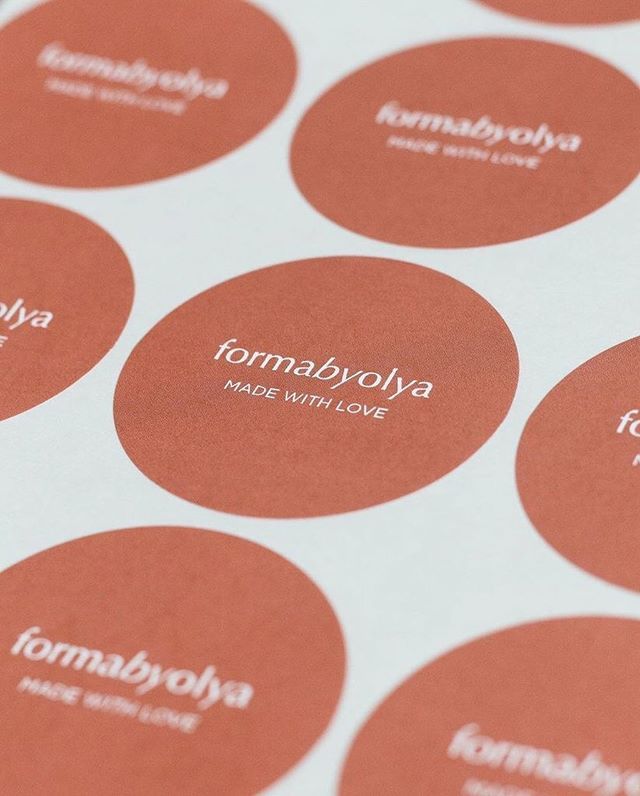 Cheyenne Barton: Streamlining Fulfillment with Custom Tissue
"I had seen other small online shops using custom tissue paper from noissue — I thought it would be a great way to make my orders feel more special and unique, and also cut down on packing time!" Cheyenne Barton, illustrator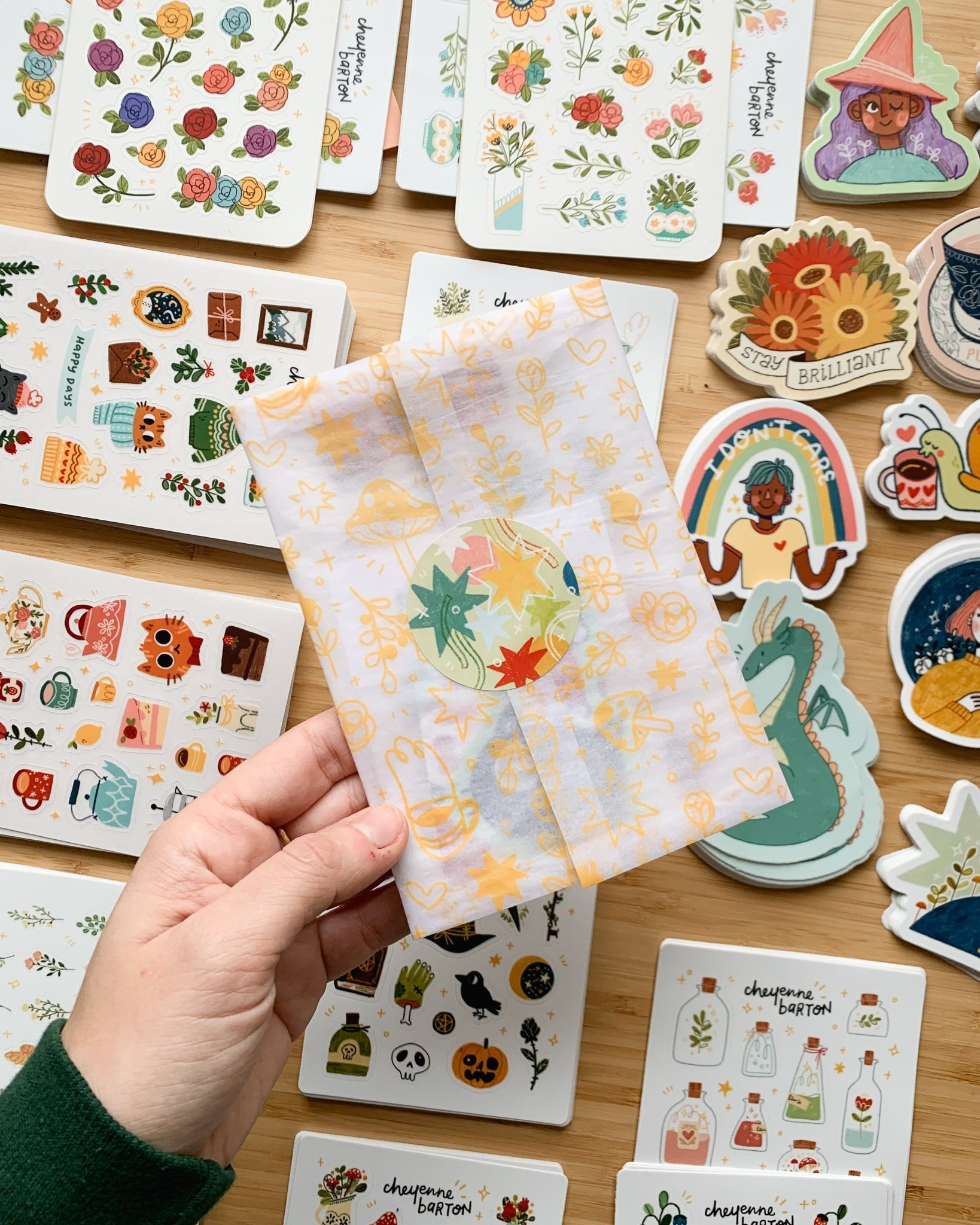 @beckycas_
Love @beckycas_'s noissue tissue design. She chose icons and colors that represent her brand 💓💓💓How cute is her tape in the corner with her logo and sprinkles✨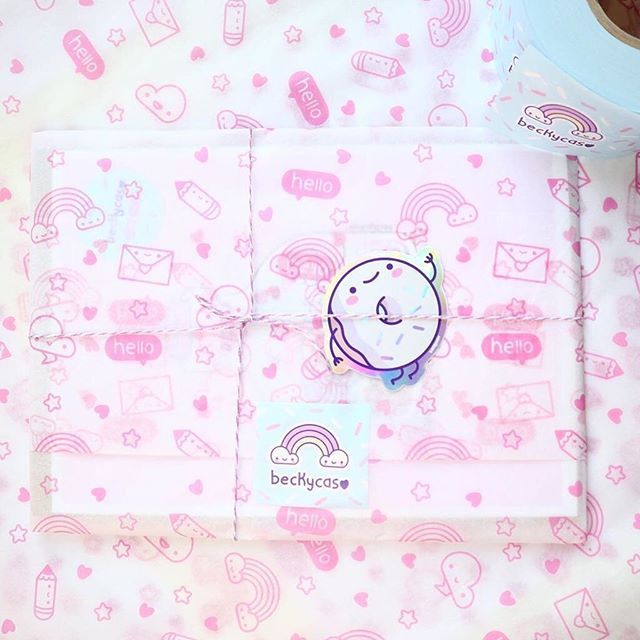 @sandra__ruberto
Looks like @sandra__ruberto is all set for her packaging needs with noissue custom tissue, paper tape, and stickers! 😍 Love how her brand is flawlessly incorporated in each of the noissue packaging products 💕 Inspiration is everywhere! 🦋🌿🌼
@kyndcommunity
@kyndcommunity showed us a sneak peek of their book-wrapping weekend. What a huge effort and accomplishment. 💖🕐💖Congratulations to these bosses! So glad to be part of your book launch! 👏👏👏 And from all of us at noissue - We wish you a very Happy New Year!
@lemonni
How satisfying is this symmetrical design by @lemonni Maximizing repeating patterns brilliantly. 🤩🤩 Get creative with noissue custom tissue. 💖
@josefinaschargo
It's beginning to feel a lot like Christmas 🎁💕 @josefinaschargo shows us wrapping perfection 🤩 Sealed with a charming noissue sticker 👍👍 ready for the festivities.
SHOWFIELDS: An Immersive Retail Experience for the Holidays
"With SHOWFIELDS, we envisioned a space that would 'flip the formula' and create a model that is entirely focused on the consumer experience and the brand therein." Sydney Taub, Marketing Manager.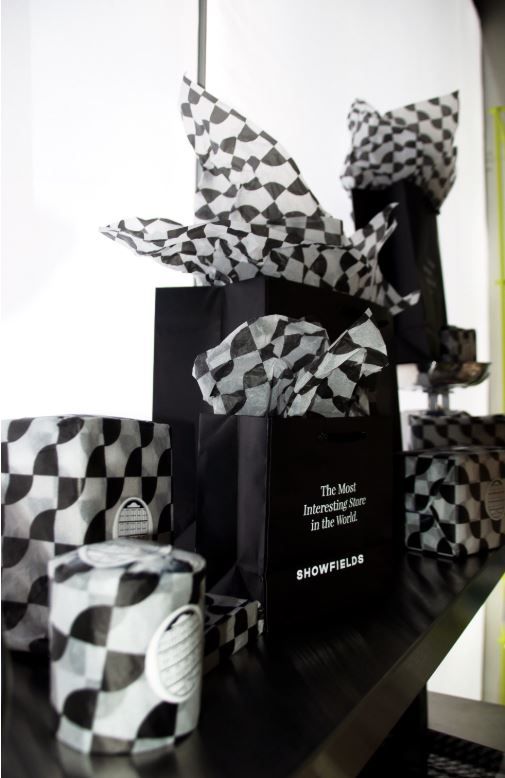 @jeninuferu
What a brilliant color selection for the season! 🤩 The snow-capped mountains has us excited for the holidays. 🏔️ ❄️Beautifully designed by @jeninuferu ! 👏👏
@niaski
We cannot thank our noissue community enough for constantly blowing our minds with the different ways they use and design our noissue products 💖💖💖Adoring this Henri Matisse-inspired custom tissue by @niaski 🐱
@slow_evenings_embroidery
Wrapping products will definitely feel like sending out holiday gifts with this quirky custom tissue design by @slow_evenings_embroidery. 🎁 A simple pattern paired with her branded noissue stickers makes for such a lovely packaging. 👍 One of the easiest ways to step up your branding game! 🤩
@aruallhuillier
We're dreaming of a white Christmas with @aruallhuillier's noissue-filled packaging spread! 🎄🎅 Who wouldn't want to get ready for the holidays after seeing this?! 🤩
@juditcanela
Sometimes, simplicity is the ultimate sophistication 💝💙@juditcanela shows off her gorgeous design with her white on blue combo 🤩
@thepigeonletters
This color used by @thepigeonletters for their custom noissue tissue will be sure to brighten anyone's day. 🌞 Picking the right color scheme for your brand is important in conveying your brand theme and feel. 🌷💕
@bethanjanine
There's no better way to wrap a stunning artwork than with another piece of art!🎨 @bethanjanine shows that not only does she care about the presentation of her packaging but also the environment!😌🍃 In case you missed it, being part of the noissue Eco Packaging Alliance contributes to global reforestation one tree at a time. 🌳 Come plant with us!🌱
Circular Fashion and Design with Roake Studio
We design womenswear for fellow advocates of modern craft, whose loyalties lie within quality workmanship and traceability." Rosie Drake-Amery, Founder.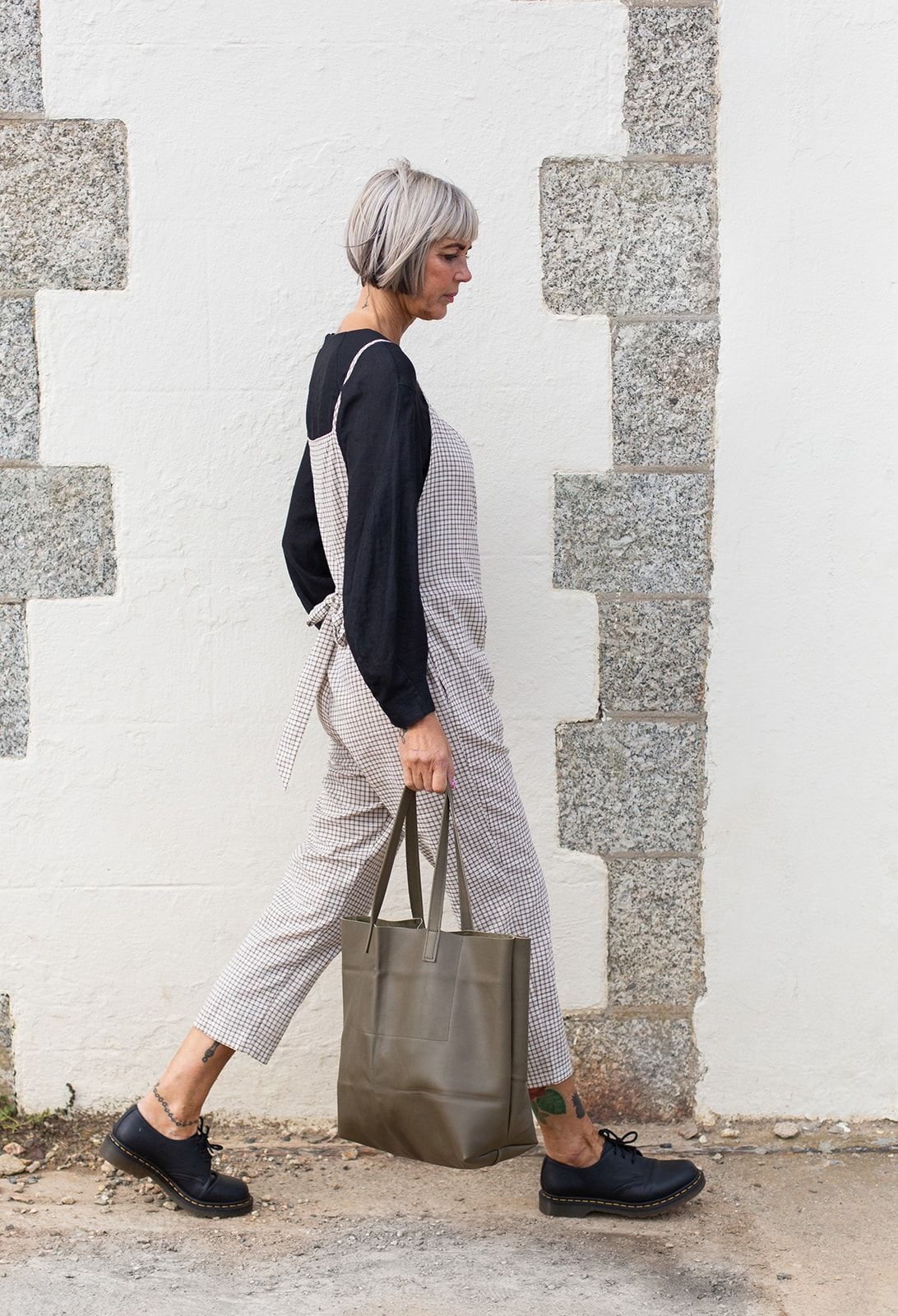 @jamillabeukema
Autumn vibes all over @jamillabeukema's noissue tissue and stickers! 🍂🍁We love how each animal print are so uniquely created!🐻🦊🐰 Seeing all the different ways our community can illustrate and design is always fascinating and is an absolute delight! 😍😍😍
Unboxing With: TaraLee Naturals
"I wanted to create a brand identity that looked minimal and sleek - a skincare line that you wouldn't even know is natural by looking at the packaging design." TaraLee, Founder.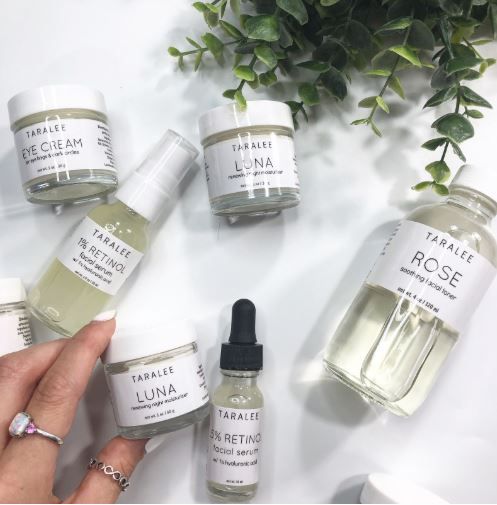 What is the Best Solution for Plastic Free Packaging?
Plastic free packaging is increasingly in-demand by consumers. But how do businesses go about eliminating plastic from their design? We give you our top ideas for plastic-free packaging!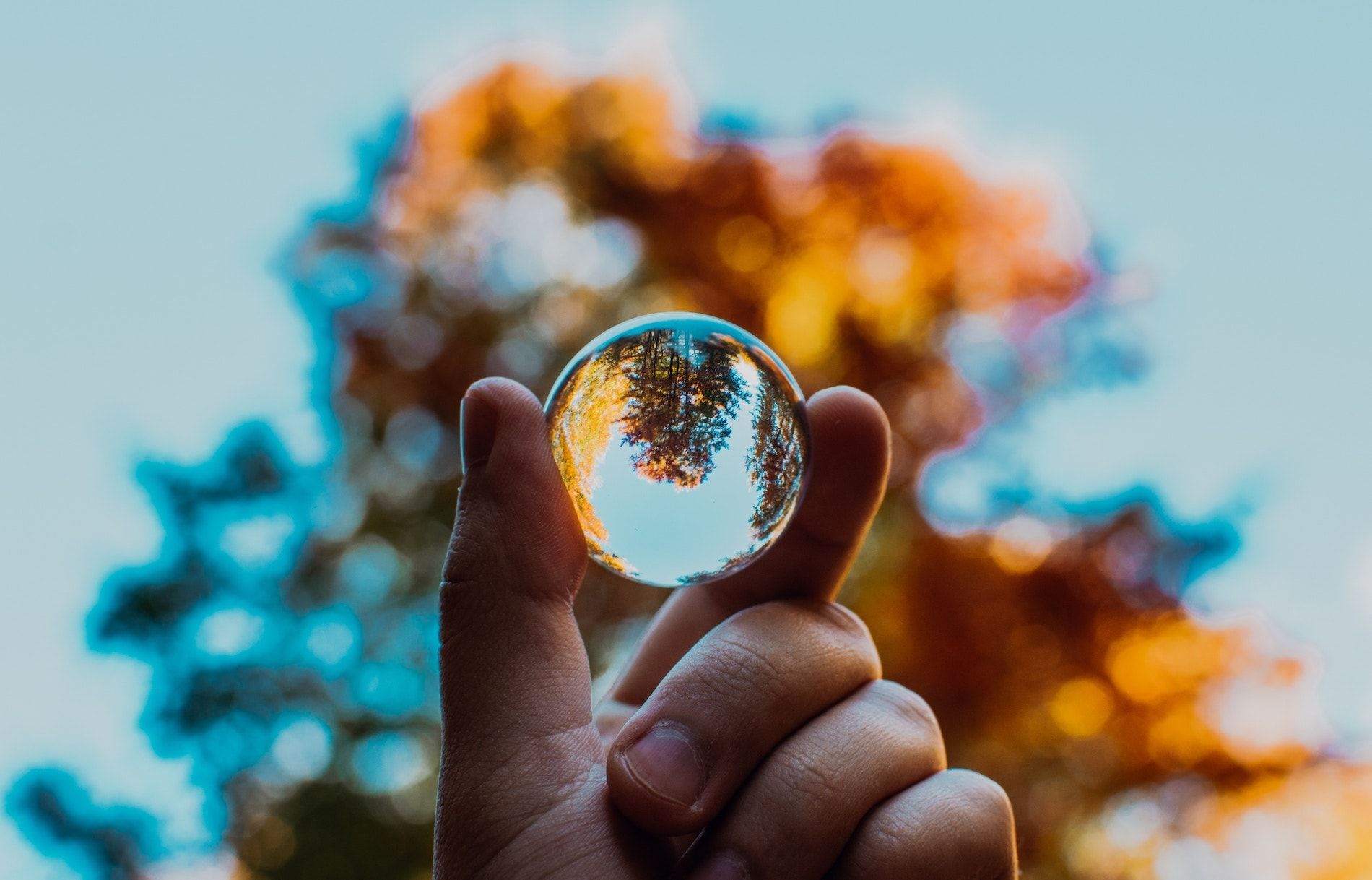 KIMKINI: Affordable Eco-friendly Swimwear
"It's obvious that there is a growing demand for sustainable fashion, and I envision KIMKINI to be a major source of trendy vegan swimwear." Kimberley Champlin, Founder.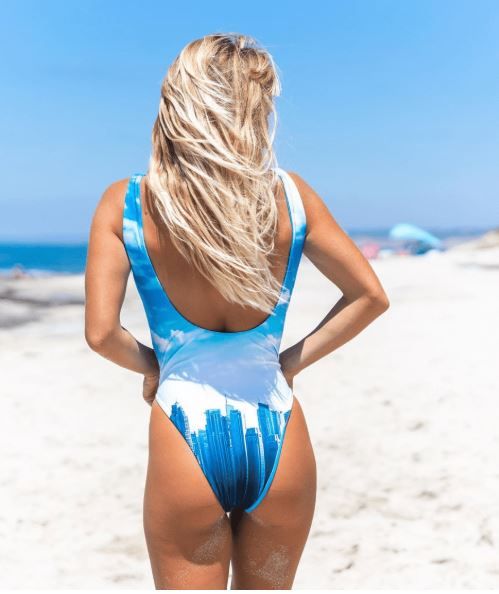 How To Order Custom Stickers Online: Our Top 7 Design Tips
Designing custom packaging can feel like an intimidating process, so why not start small? Custom stickers are a low-cost way to raise brand awareness and give your packaging a personal twist. We share our top 7 tips for designing some kick-ass custom stickers for your business!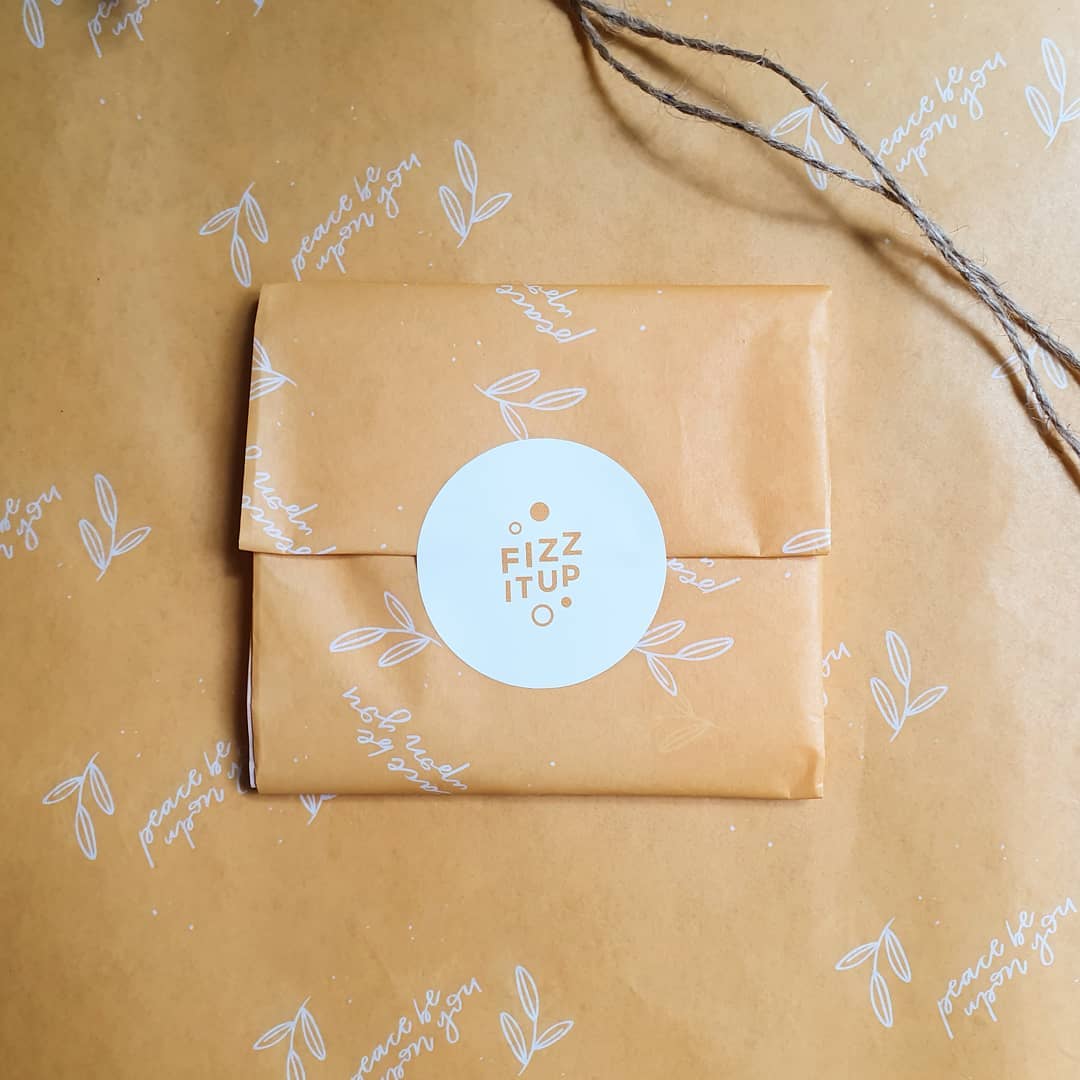 Unboxing With: Peach + Polly
"I really wanted our unboxing process to be so special, and having custom tissue paper adds to the quality, individuality, and the voice of our brand." Natalie, Founder.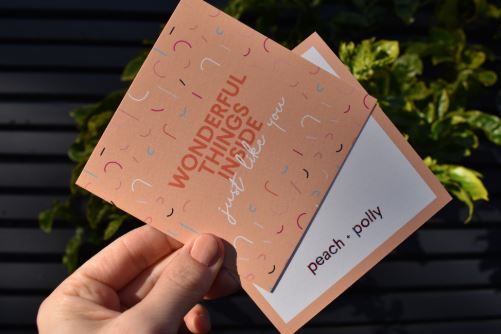 @thewholesomestore
There are few feelings as great as seeing all of your orders wrapped up and ready to be sent out! 😍 For the launch of the Global Vegan Cookbook, @thewholesomestore pulled out all the stops—and we're loving the look 🤩🍴📔
Bobo Design Studio: Creating Memorable In-store Experiences with Custom Packaging
"You only have one chance to make a killer first impression. To do this, I always pay extra attention to the details." Angie Chua, Founder.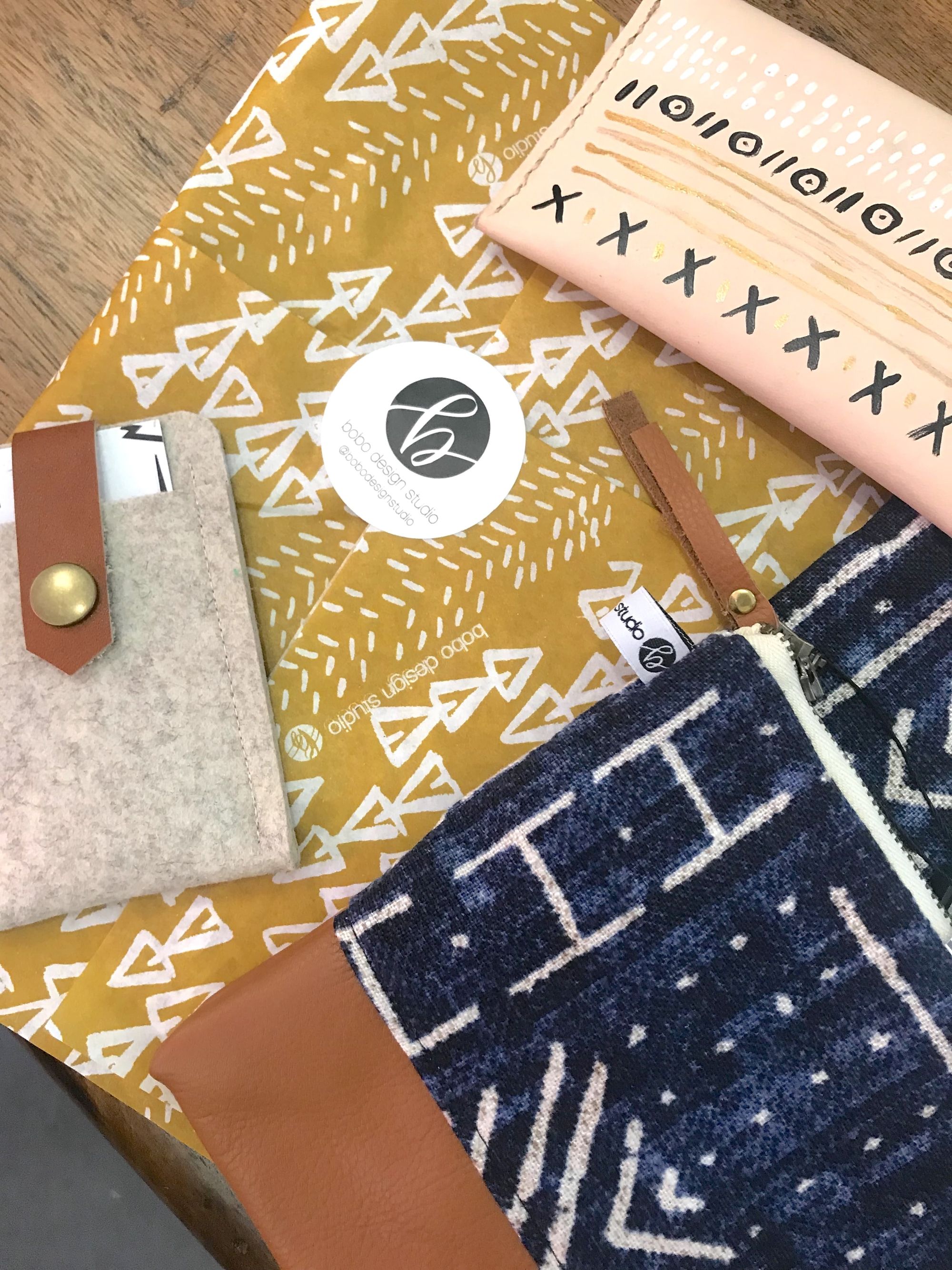 @claretheresegray
Proof that stickers aren't always just about logos! 🎉🎉🎉 You can add any custom design for a sticker and use it to accentuate your branding — or even give to your customers. If it looks this good, they're sure to love it! Tissue and stickers by the wonderful @claretheresegray 🕊
@josefinaschargo
Color is not something to shy away from. Especially when it comes to your packaging. With our #Pantone matching system you can select any color under the sun (including metallics!) without worrying about whether it will come out correctly. Loving this design from @josefinaschargo ✨✨✨
Designing Subscription Box Packaging with The Book Playbox
"It's unique, eye-catching and appealing to children and adults alike. Children get very excited when they see this box arrive at their door!" Tanya Hodgson, Founder.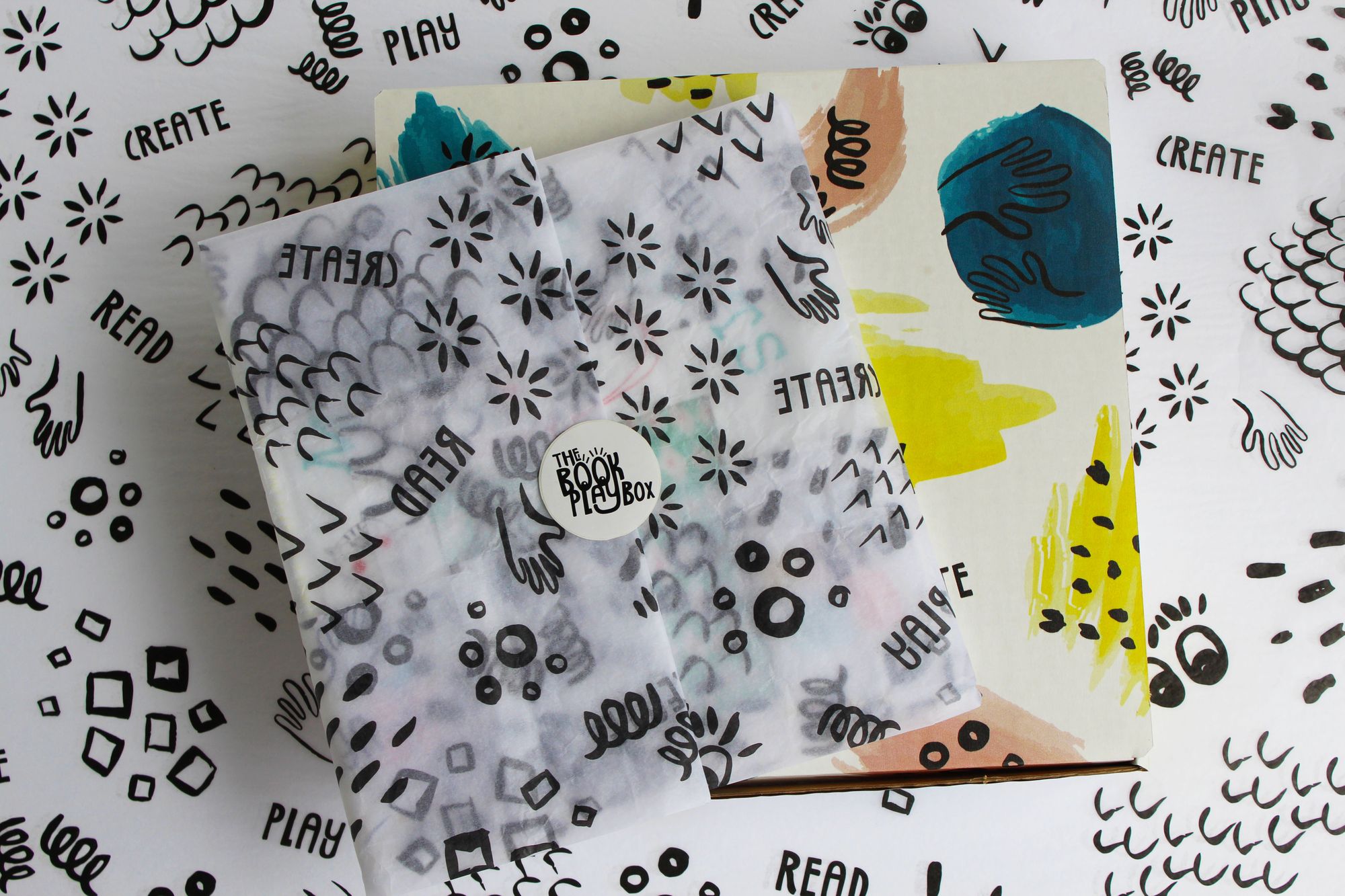 @pieracireficeillustration
Little additions to your packaging can be fantastic for photoshoots and even as add-ons when you send your goods to customers! 🌿🌿🌿 Loving the delicate design and the added note attached with twine from @pieracireficeillustration 🖌
@brynnandcoshop
"Your packaging is the clothing your product wears when it meets your customer." 💡💡💡 And you know what they say about first impressions...Putting the effort into your packaging shows that you not only take your business seriously, but that you want your customer to have a fantastic experience with your product. Brilliant example of how to nail your packaging from @brynnandcoshop 🤩