#Illustrator
#noissuepackaging
Chunky Resin: Adding That Pop of Color to Express Yourself
"I really just intend to bring the sort of accessories and homeware that I would personally want to life." Claudia, owner of Chunkyresin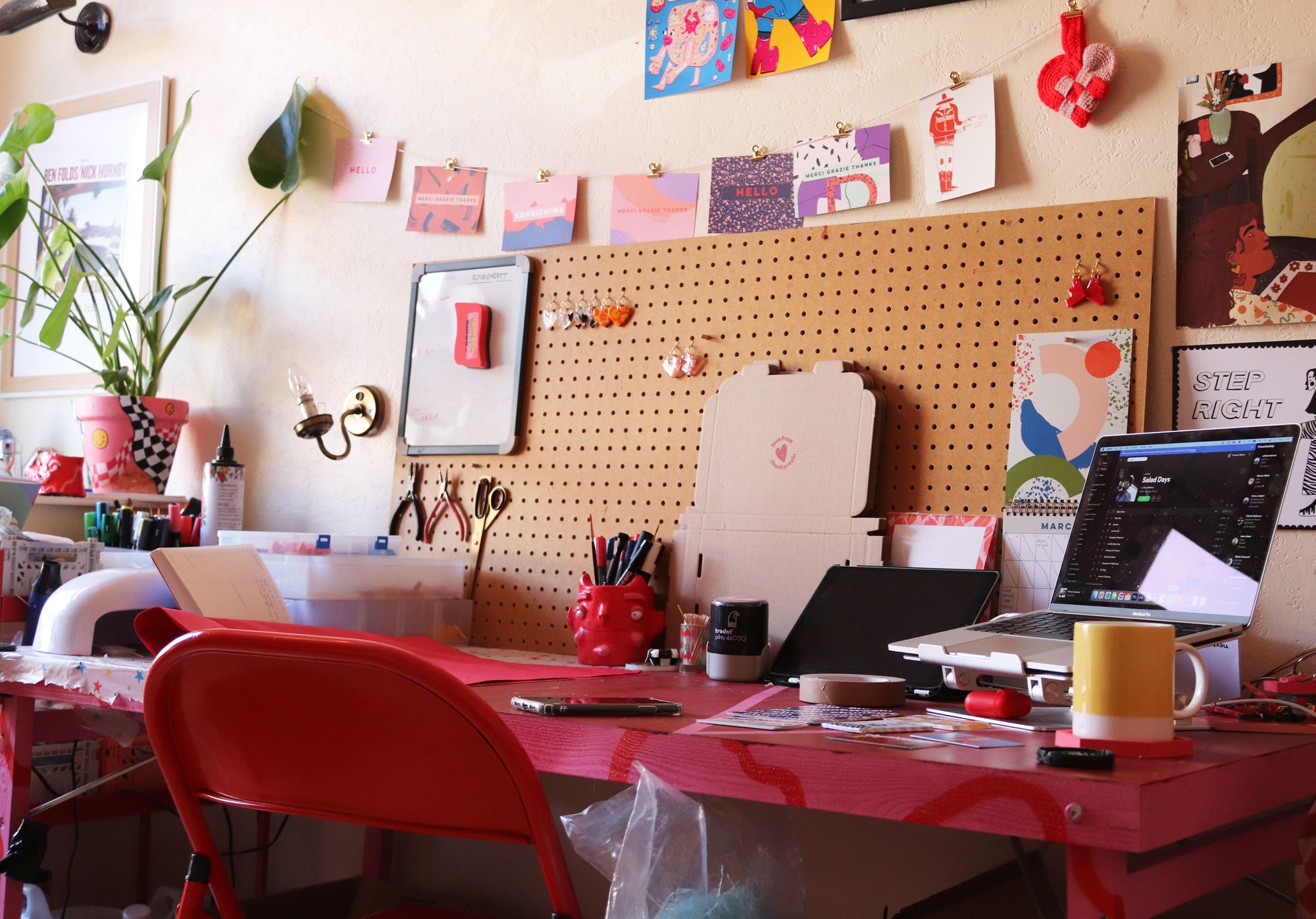 Fred Lanthier and Her Universe of Charming Art
"The most important thing is to have fun while creating! I keep telling myself to continue to work and find new ways to get inspired." Fred Lanthier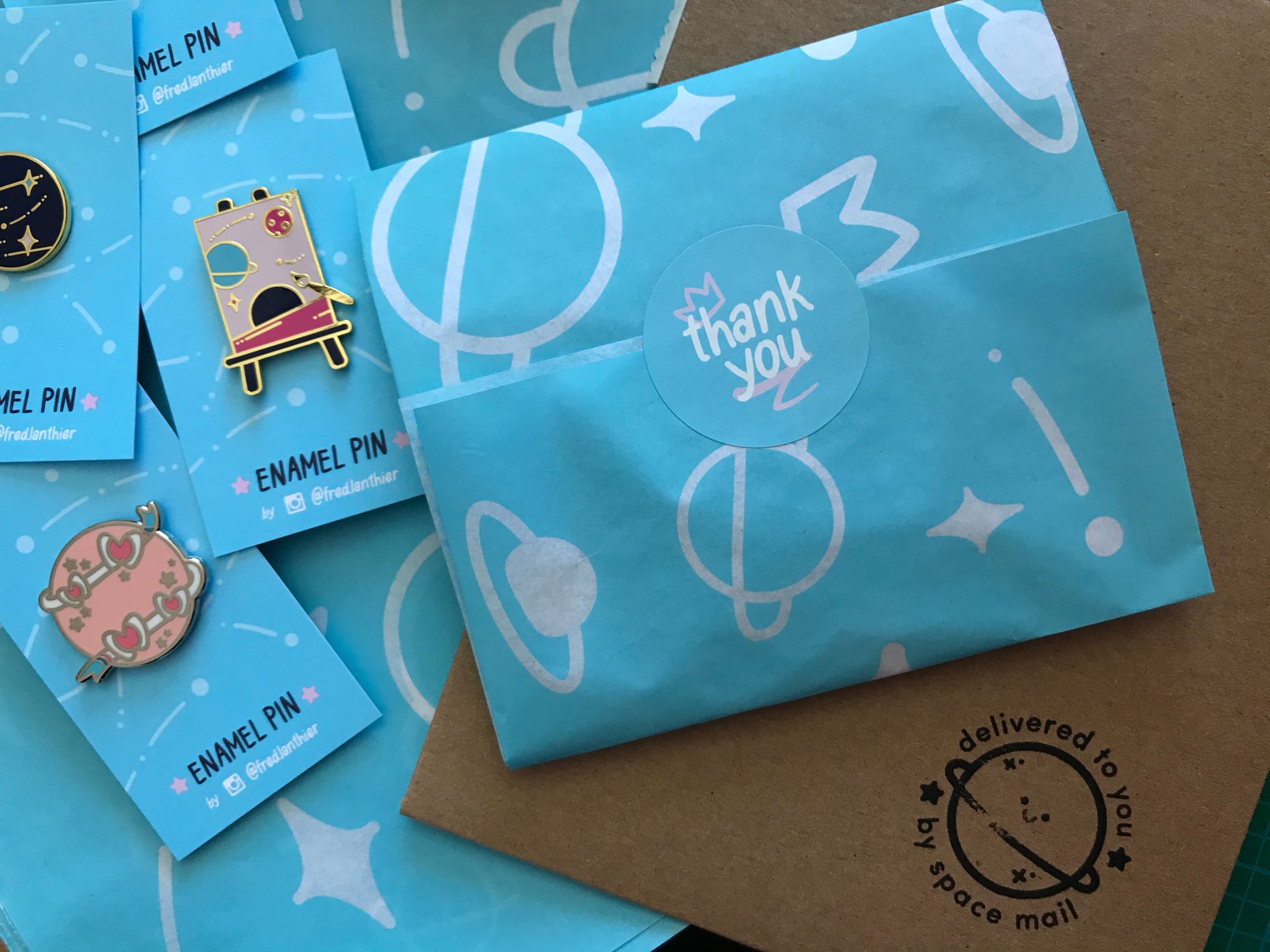 The Gladdest Thing: Encouragement through Stationery and Home Goods
"To me, sustainability means recognizing my impact on the planet—both environmentally and economically—and being intentional about that impact." Mac Ford, founder of The Gladdest Thing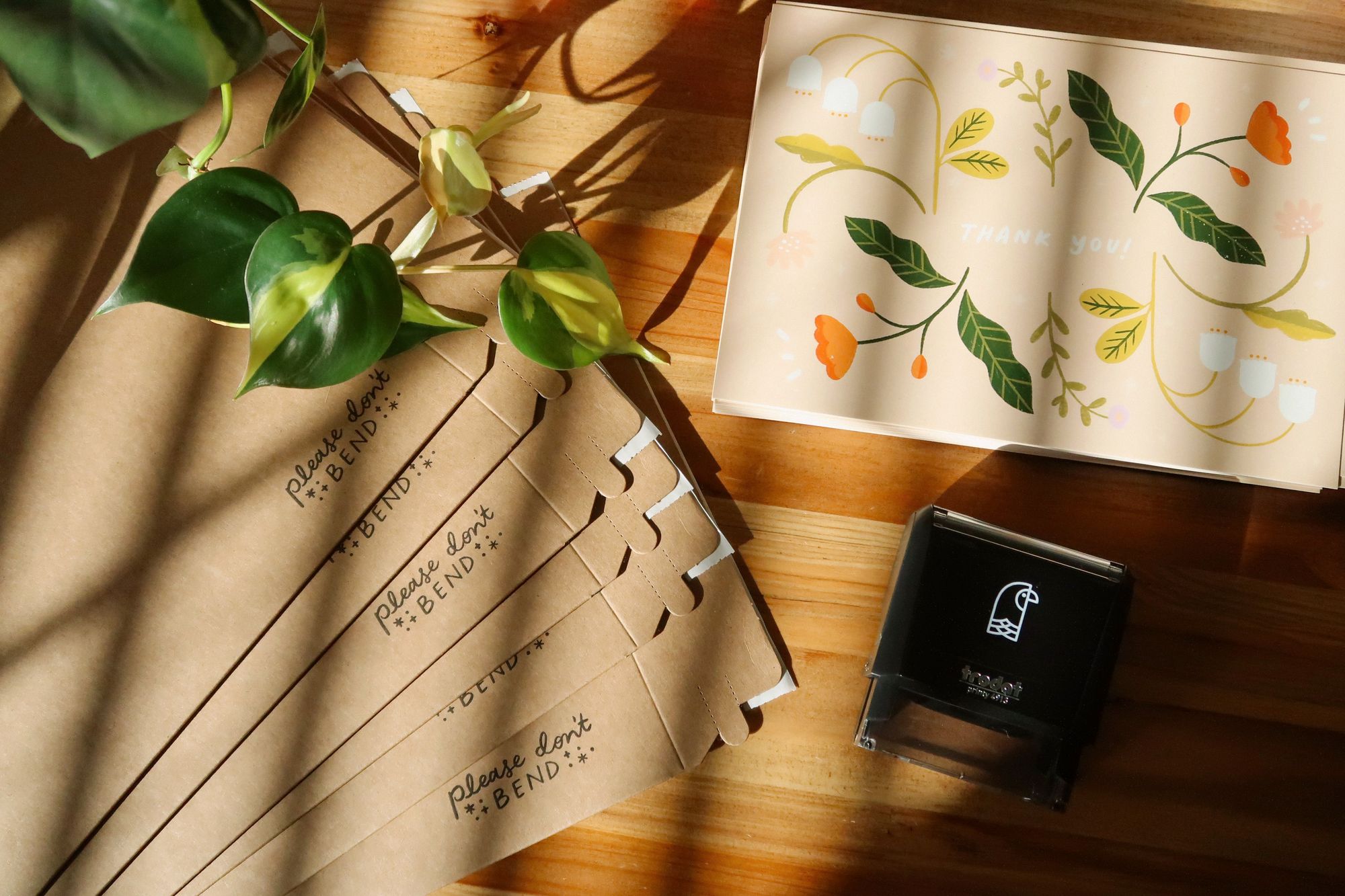 Maidfetish: Pins Representing Art and Self-Expression
"I like to be able to express my love for lingerie and female form via art." Jem of Maidfetish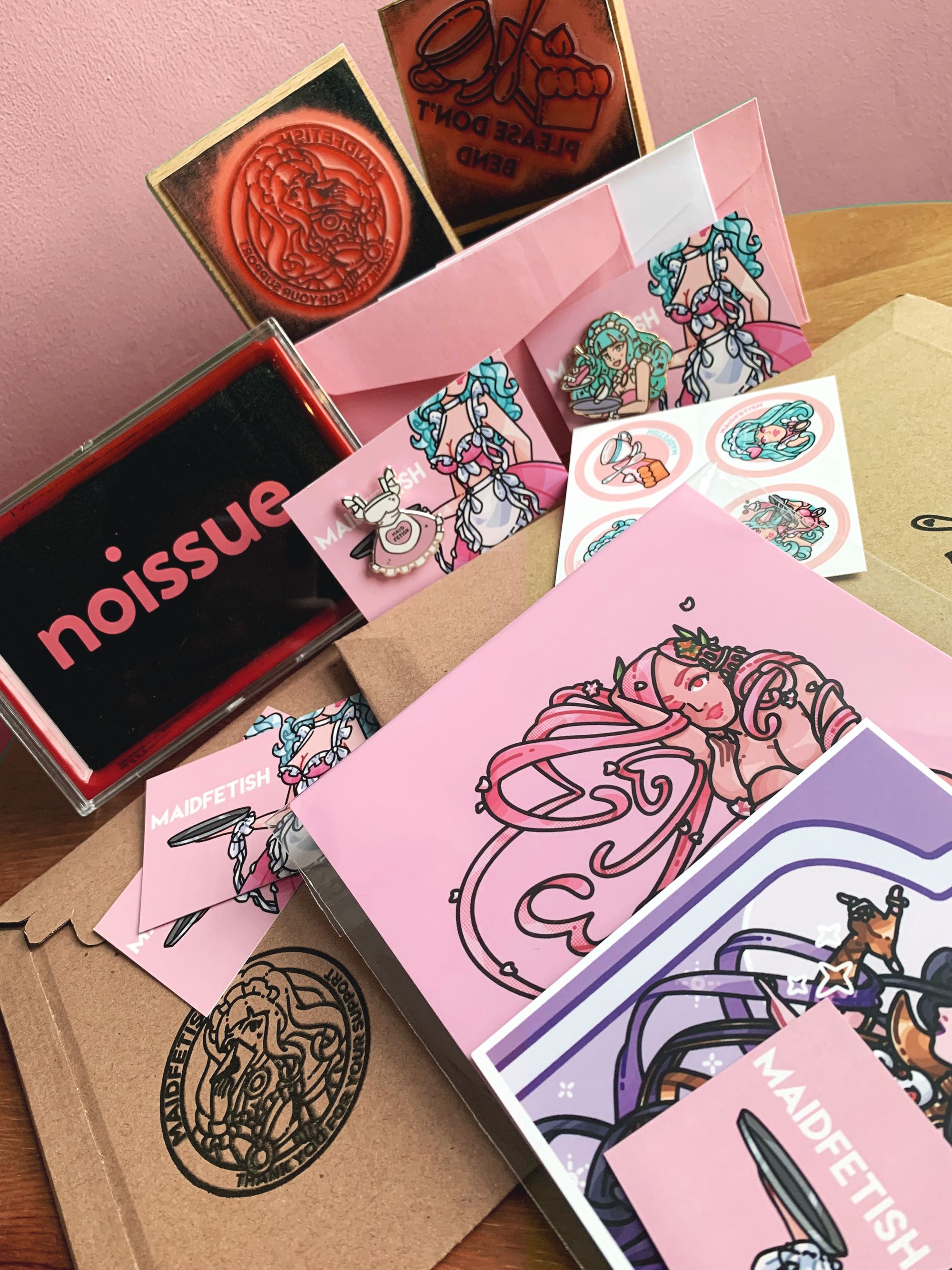 Mary Sanche: Hand-painted Stationeries Inspired by Earth's Natural History
"I think that I just have too many ideas and too much love of art and design that I have to share it with the world, through the products I create." Mary Sanche
Quinn's Pins: Buying and Collecting to Designing Her Own
"Designing a product and seeing people wanting to have one of their own feels so rewarding, and I love seeing my products making people smile." Ella, founder of Quinn's Pins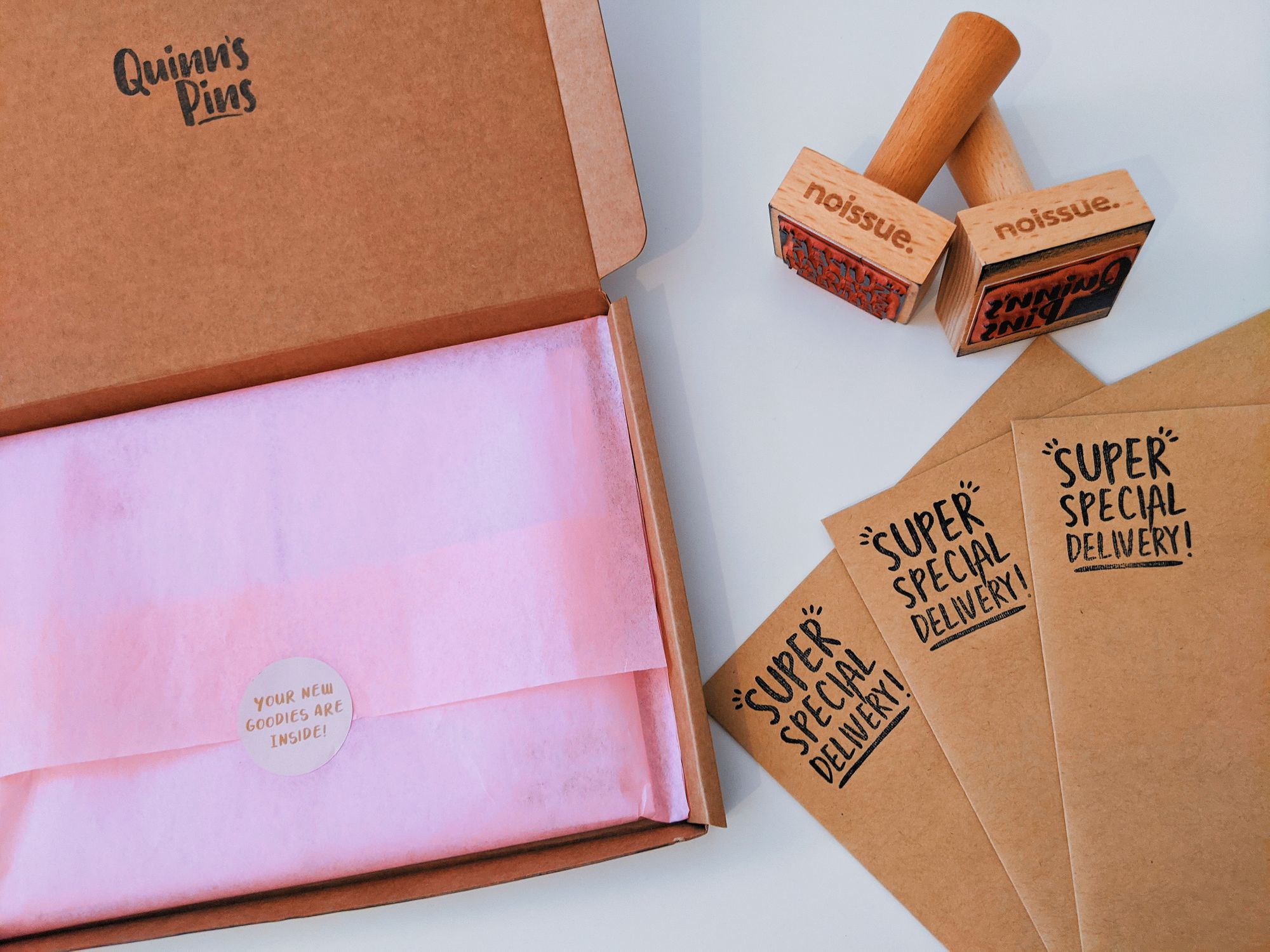 Packaging is an Art: 5 Eye-Catching Ways To Illustrate Your Packages
Blush highlights 5 unique ways of using illustration to make your packaging design stand-out and enhance your brand identity.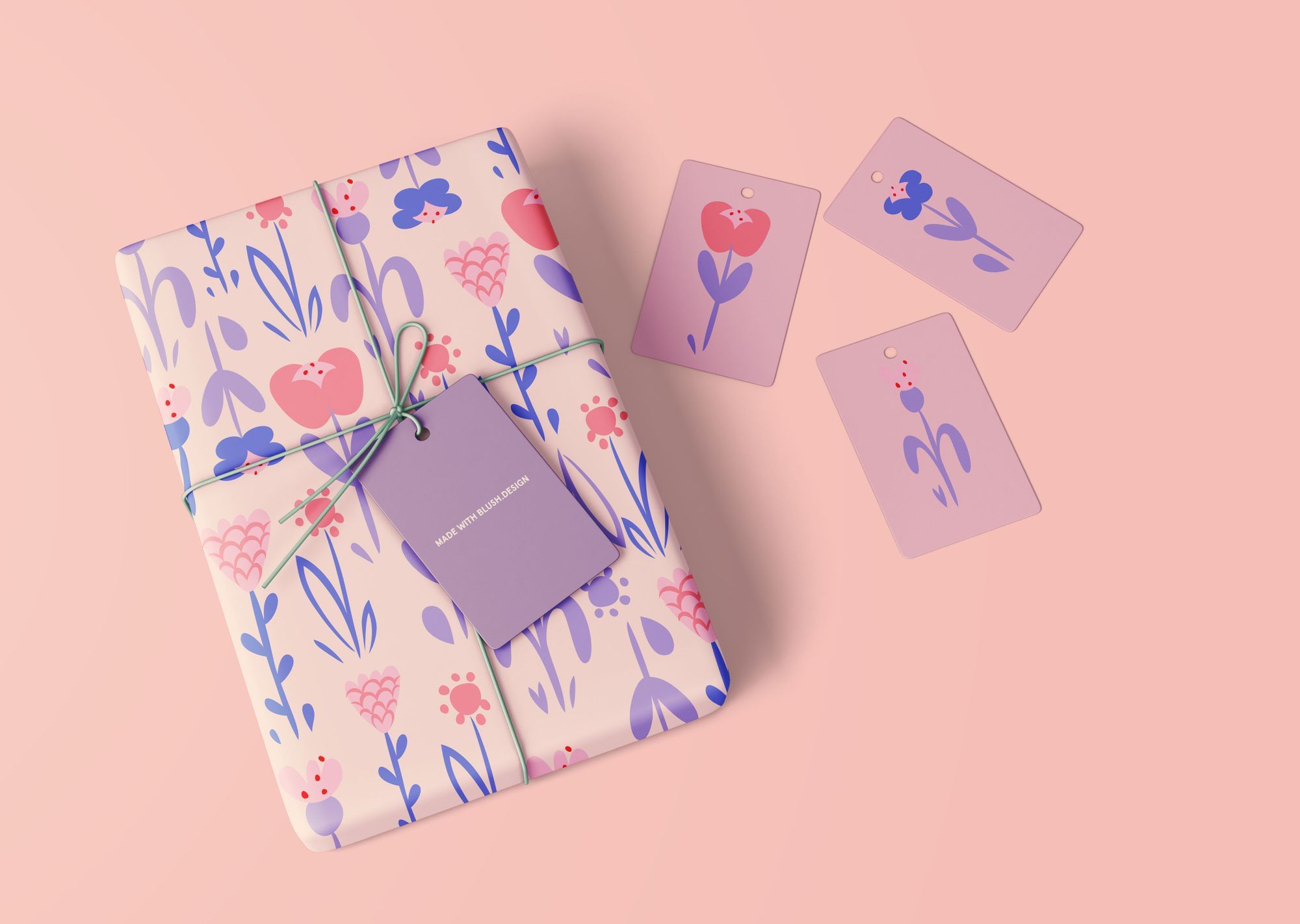 DrawInk Designs: Magnifying Joy with Patterns and Doodles
"I take inspiration from the world around me. So much of my work is pattern-based, and I find inspiration in the little things, especially in nature." Georgie, founder of DrawInk Designs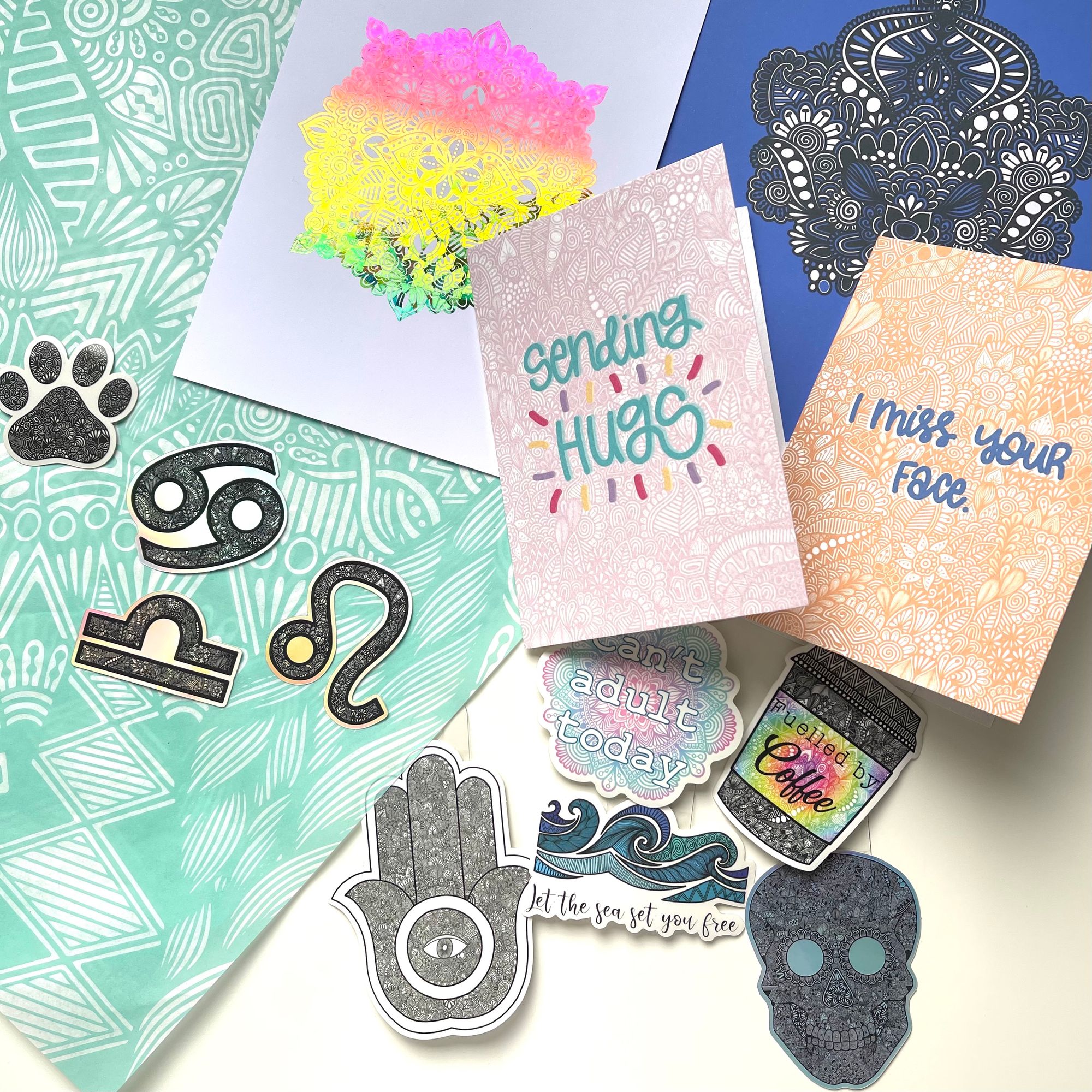 Beautiful Handmade Accessories with KTT Studios
"If you find passion and joy in what you do, do not let any mistakes nor any small tribulation cause you to abandon it. It is important that you love making the art you do more than anything else," Kim, Founder of KTT Studios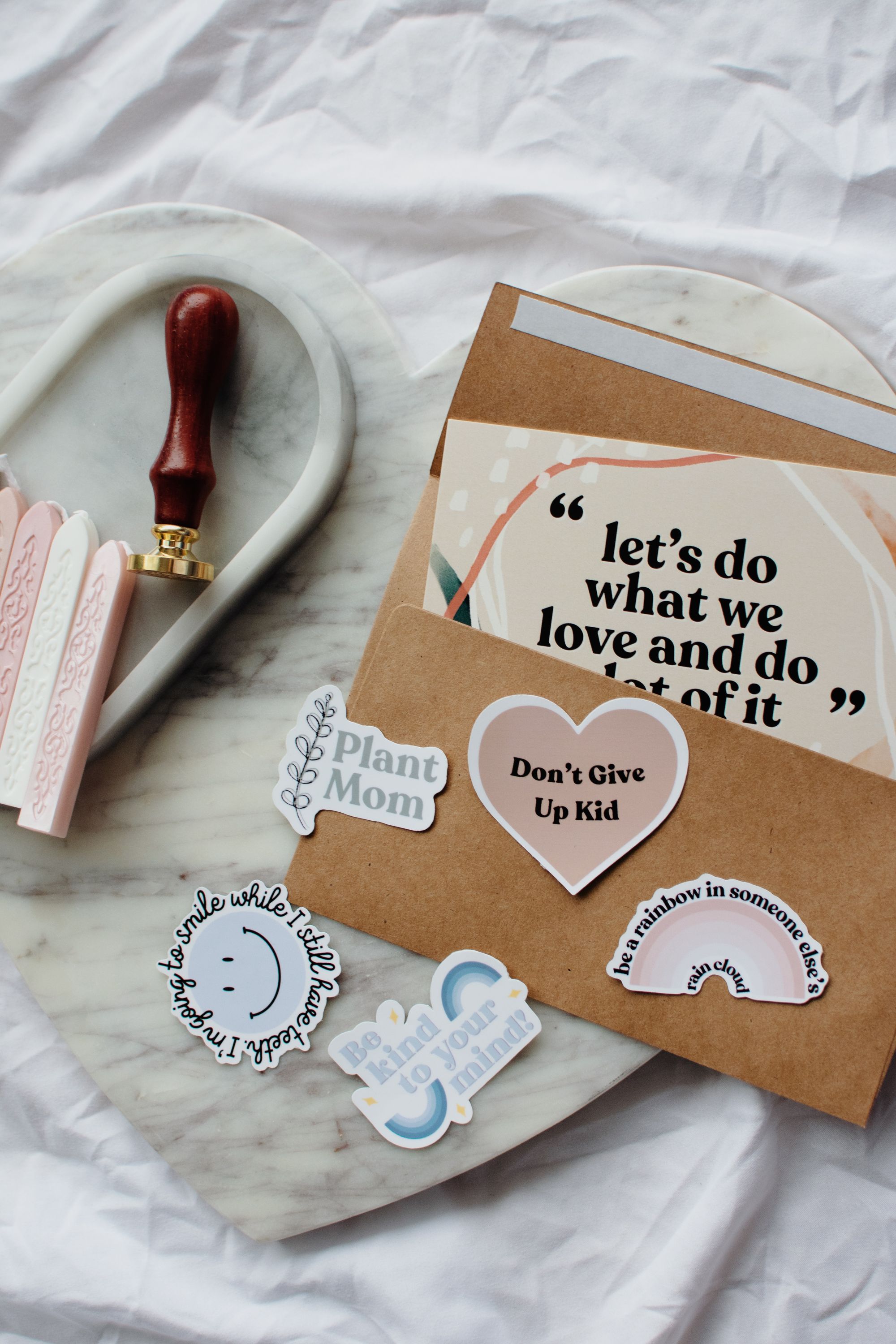 Bleu Carmin: The Beauty of the World in Watercolor
"I want to make people aware of the beauty of our land." Andrea, founder of Bleu Carmin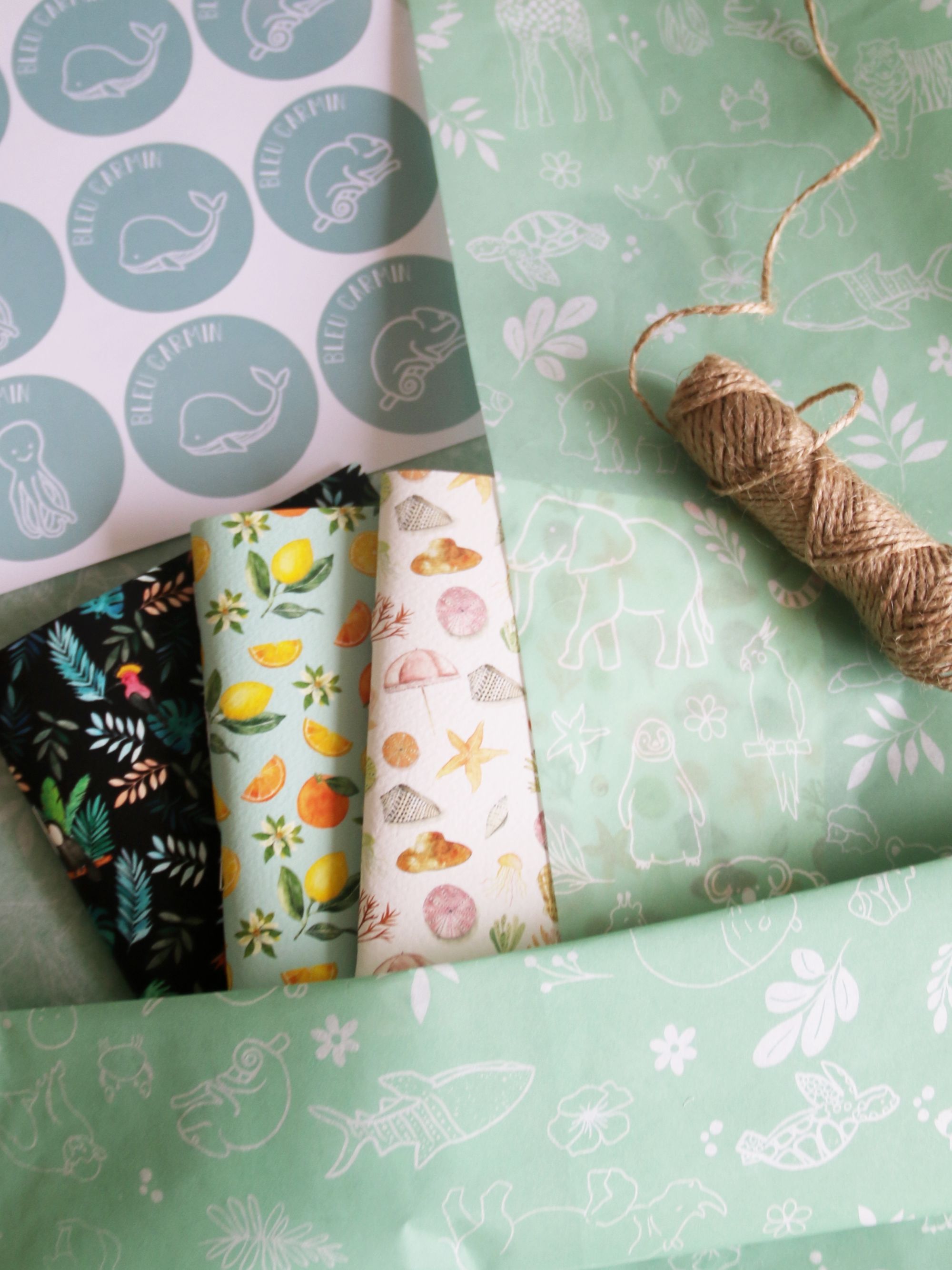 How Why We Cook Celebrates Women And Food Through Illustration
On International Women's Day, we chat with author and illustrator Lindsay Gardner about her creative process, celebrating women and capturing the artistry behind cooking.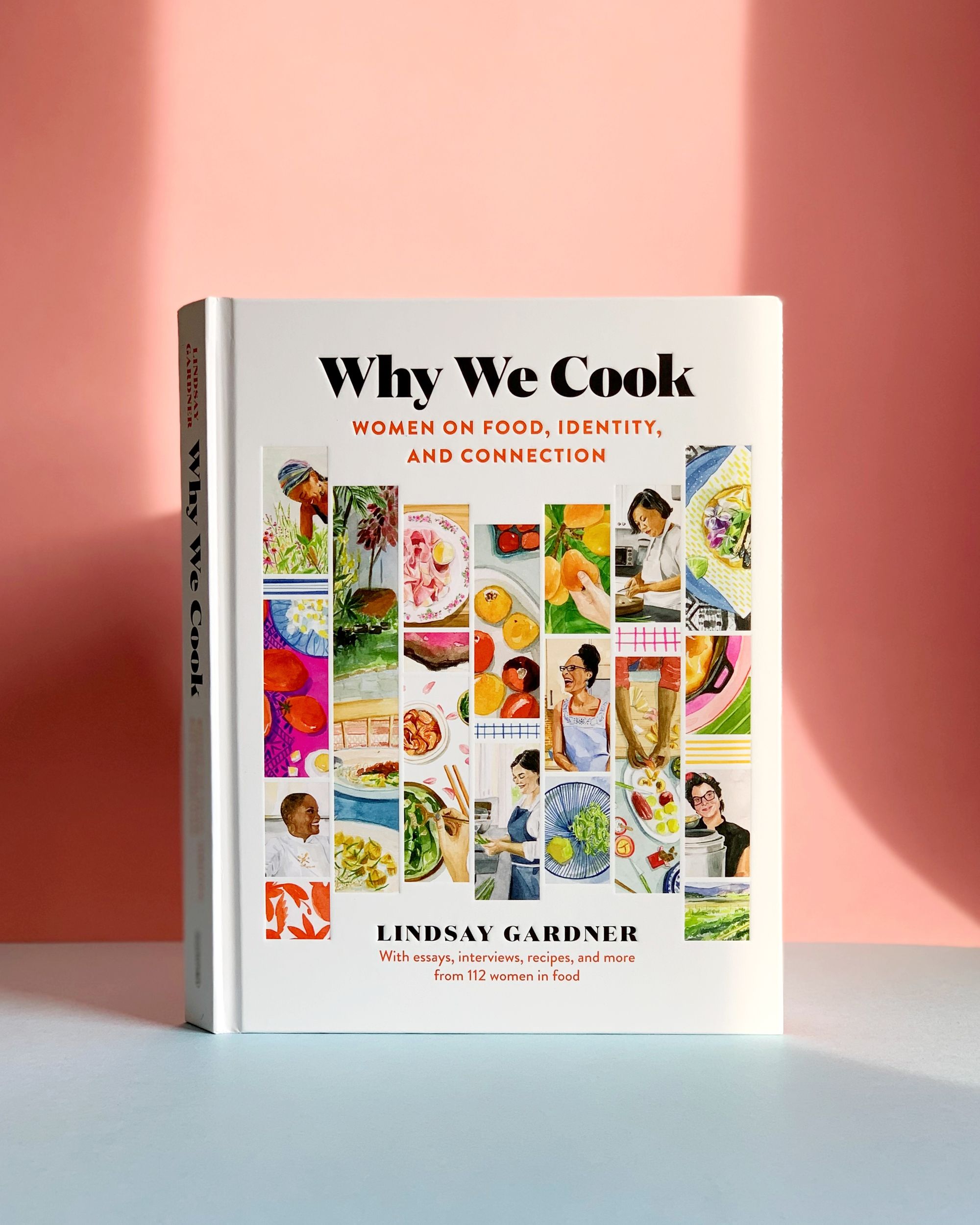 Ivna Lins: Sharing Good Vibes with Playful Art
"There's so much to be grateful for and so much to do. We have to focus on that and be gentle and kind to ourselves and others!" Ivna Lins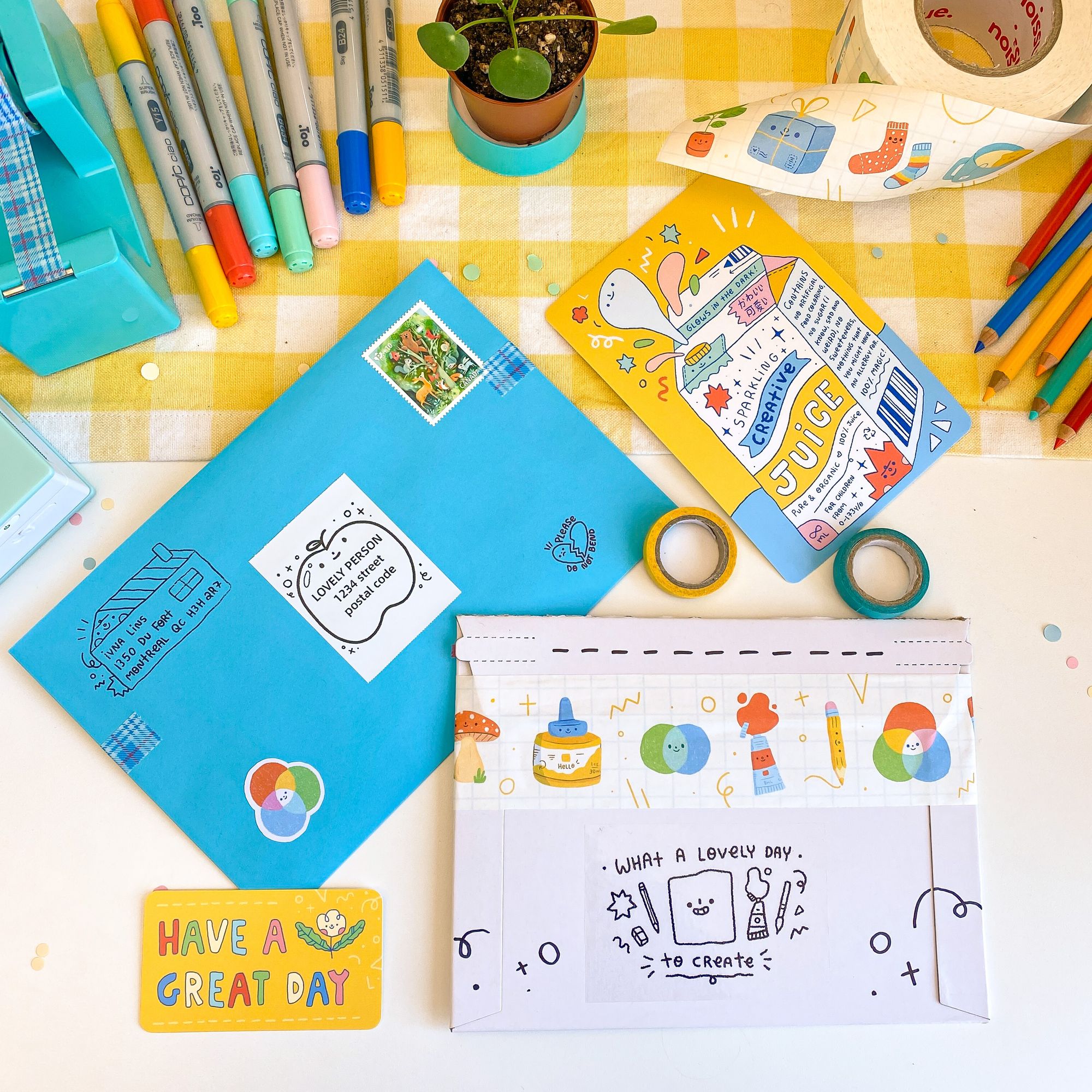 Art Jiu Jitsu Life: Combining the Beauty of Art and Sports
"You simply have to accept the whole process is a learning curve, and there's no arrival point, just a series of shifting goalposts you get better and better at scoring on." Zoe, founder of Art Jiu Jitsu Life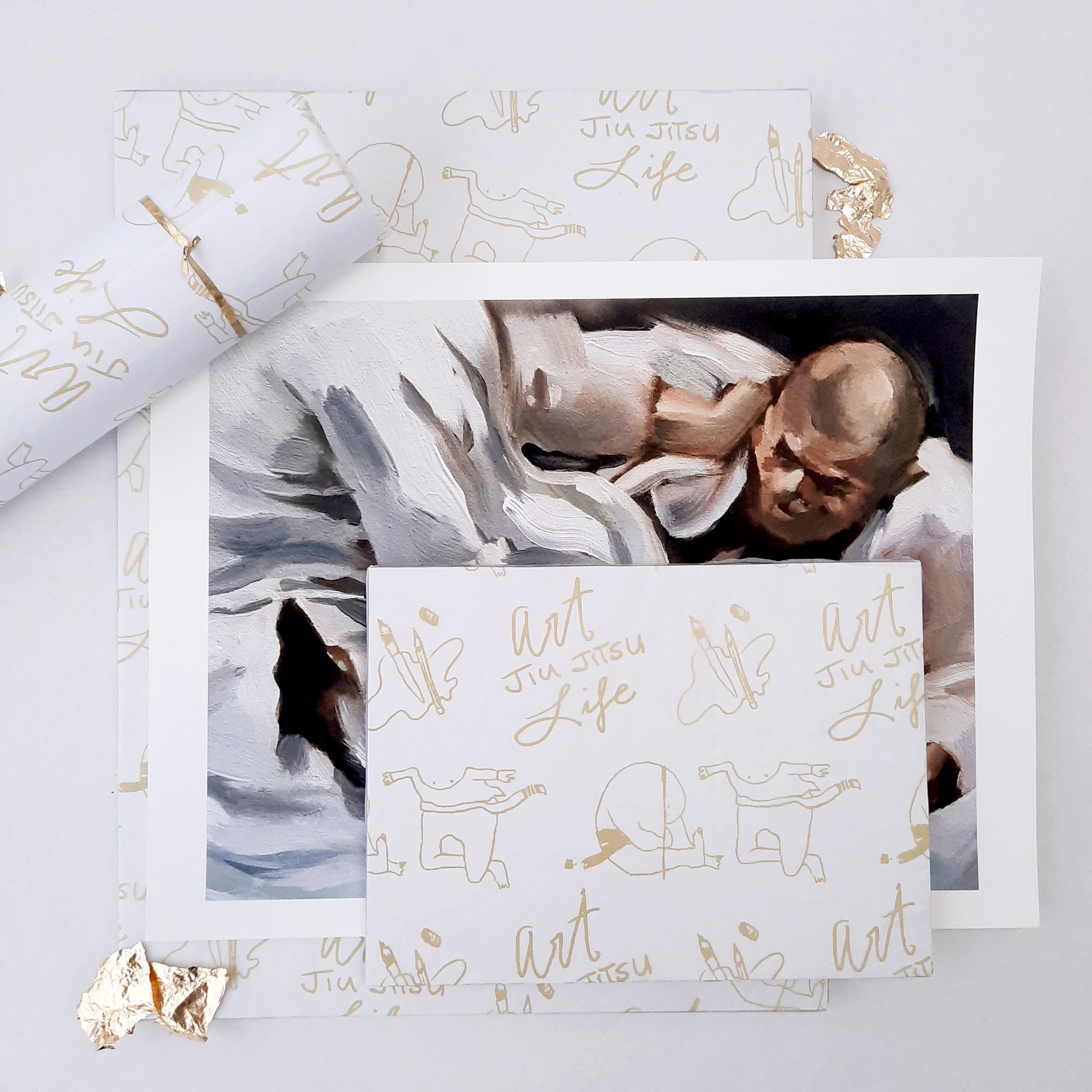 Made by MLO: Blissful, Nature-Inspired Artwork
"It's easy to get distracted by what's 'popular' and what someone else is doing, but the best art comes from within," Michelle, Founder of Made by MLO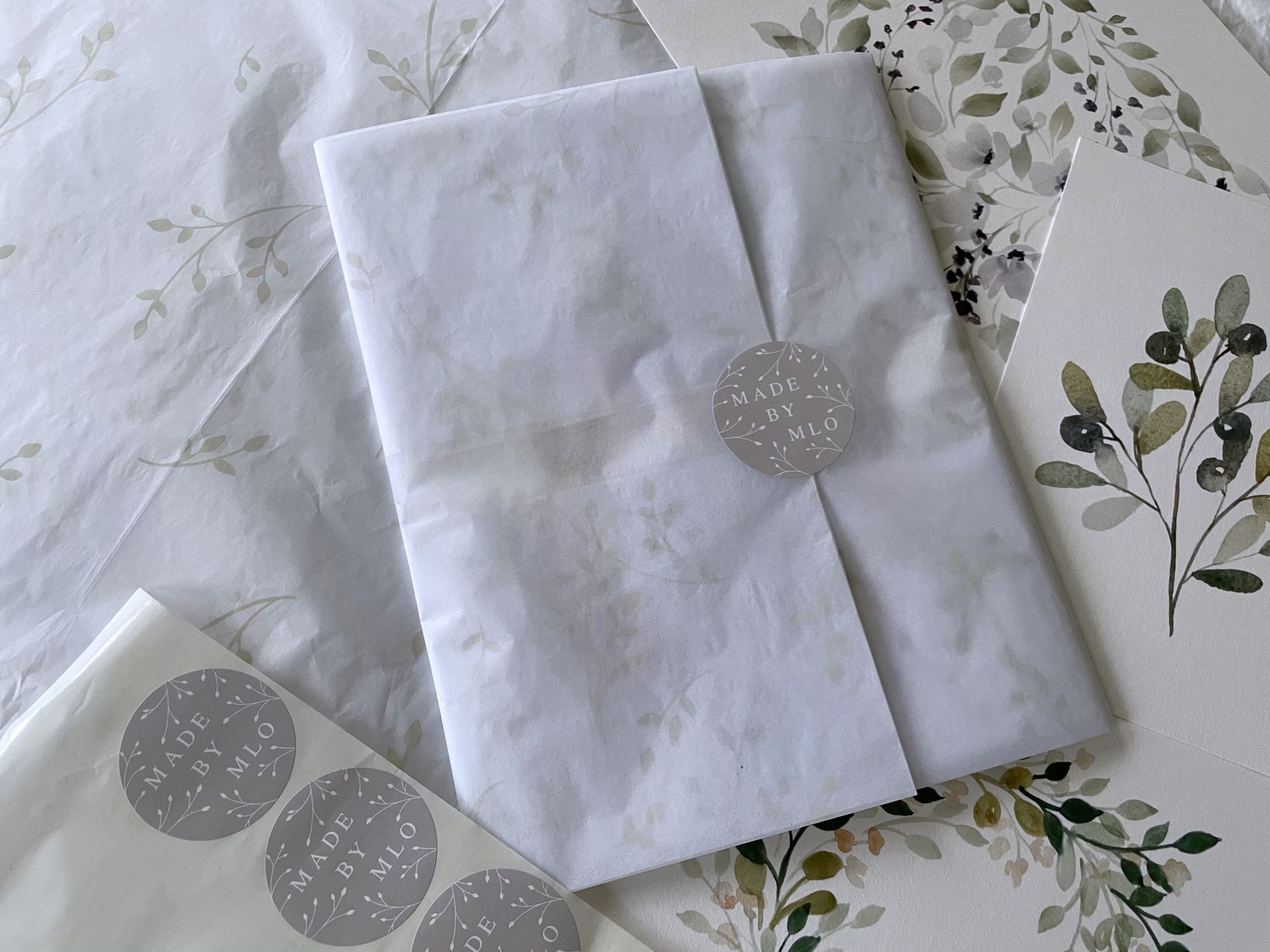 Underway Studio: Illustrating Architecture in Collaborative Silk-Screen Prints
"We are lucky to live in such an exciting and diverse city, and we hope to show a different side to this through our abstract and colorful screen prints." Underway Studio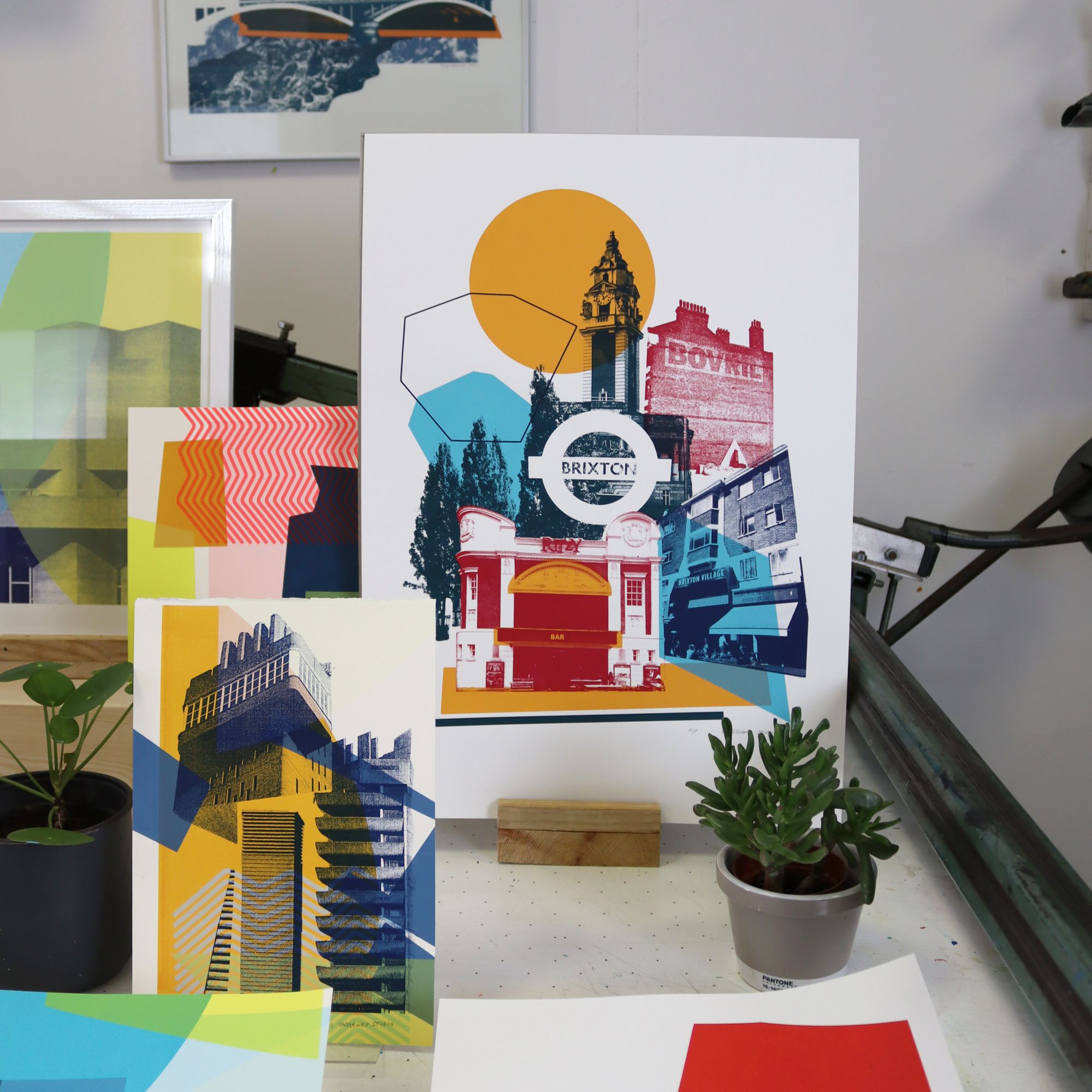 Illustrations by VLSN: Art from When the World Went in Slow Mo
"I'm still amazed by what can happen if you just stand still and listen to your heart. People can see the love you feel when making your dreams come true, and want to give you this love back by supporting you," Silvany van Velsen, founder of Illustrations by VLSN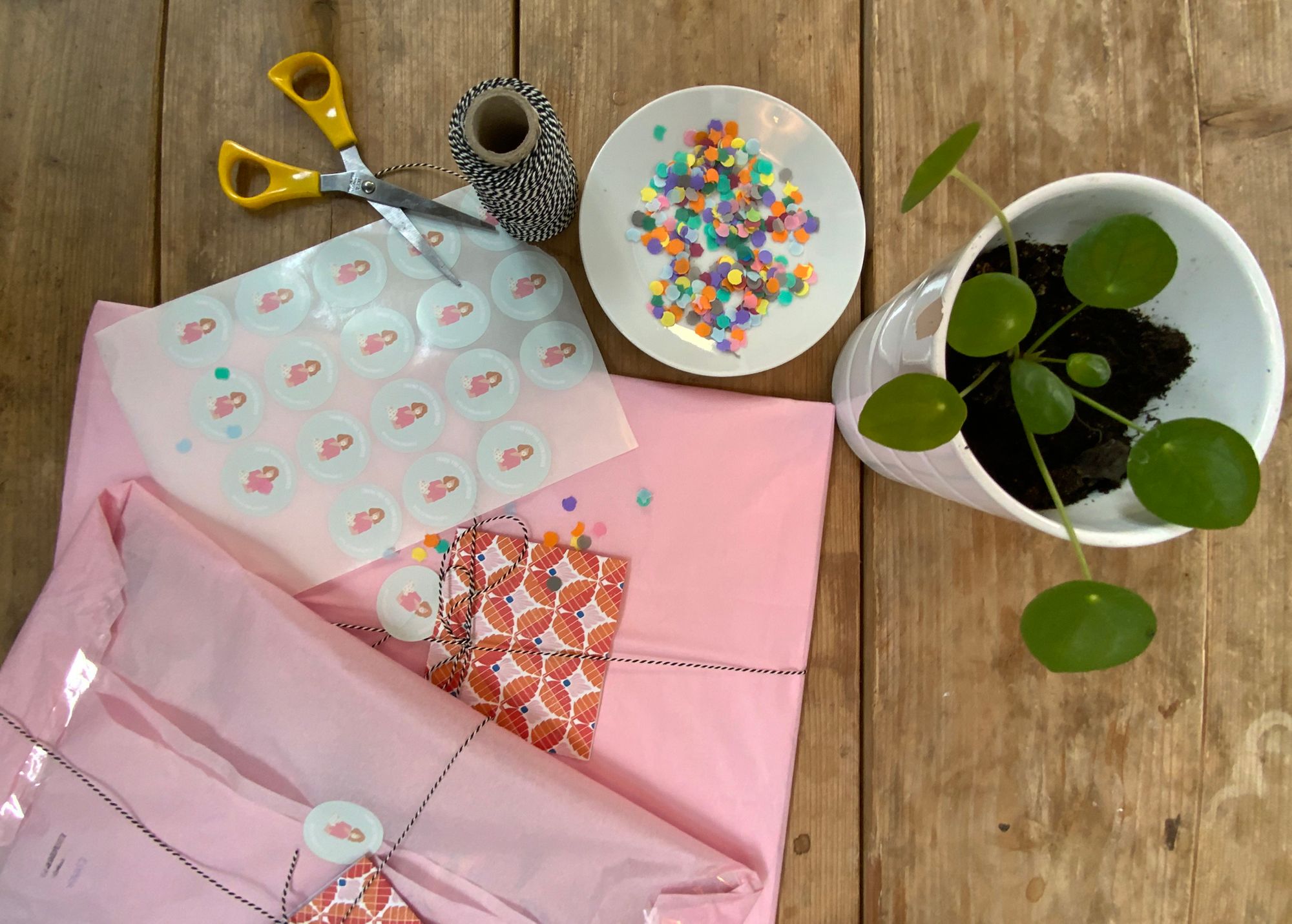 @manumontoyae
✅ Tips on how to keep your noissue Stamp in purr-fect condition: 1.) Use water-based or soy-based inks 💧 2.) Store in a cool, dark, dry place 🆒 3.) Wipe it every now and then 🧤 @manumontoyae 's fun-sized noissue custom Stamp is well-utilized to personalize their packages! 📦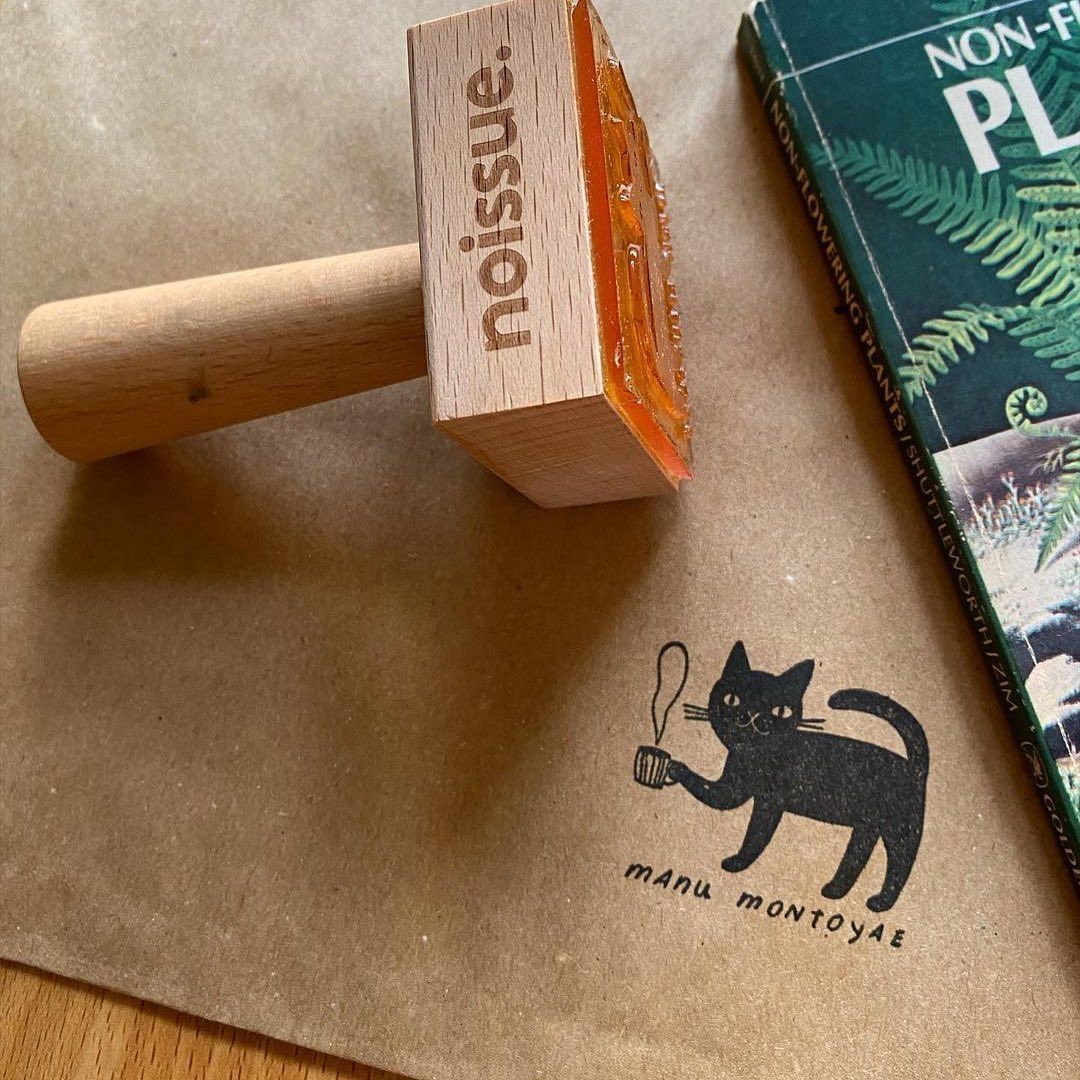 @justanotherada
Love at first sight! 😍😍😍 @justanotherada made us feel warm and fuzzy with their custom noissue tissue design and stamp set. 💕 How about you- how does this adorable packaging design make you feel?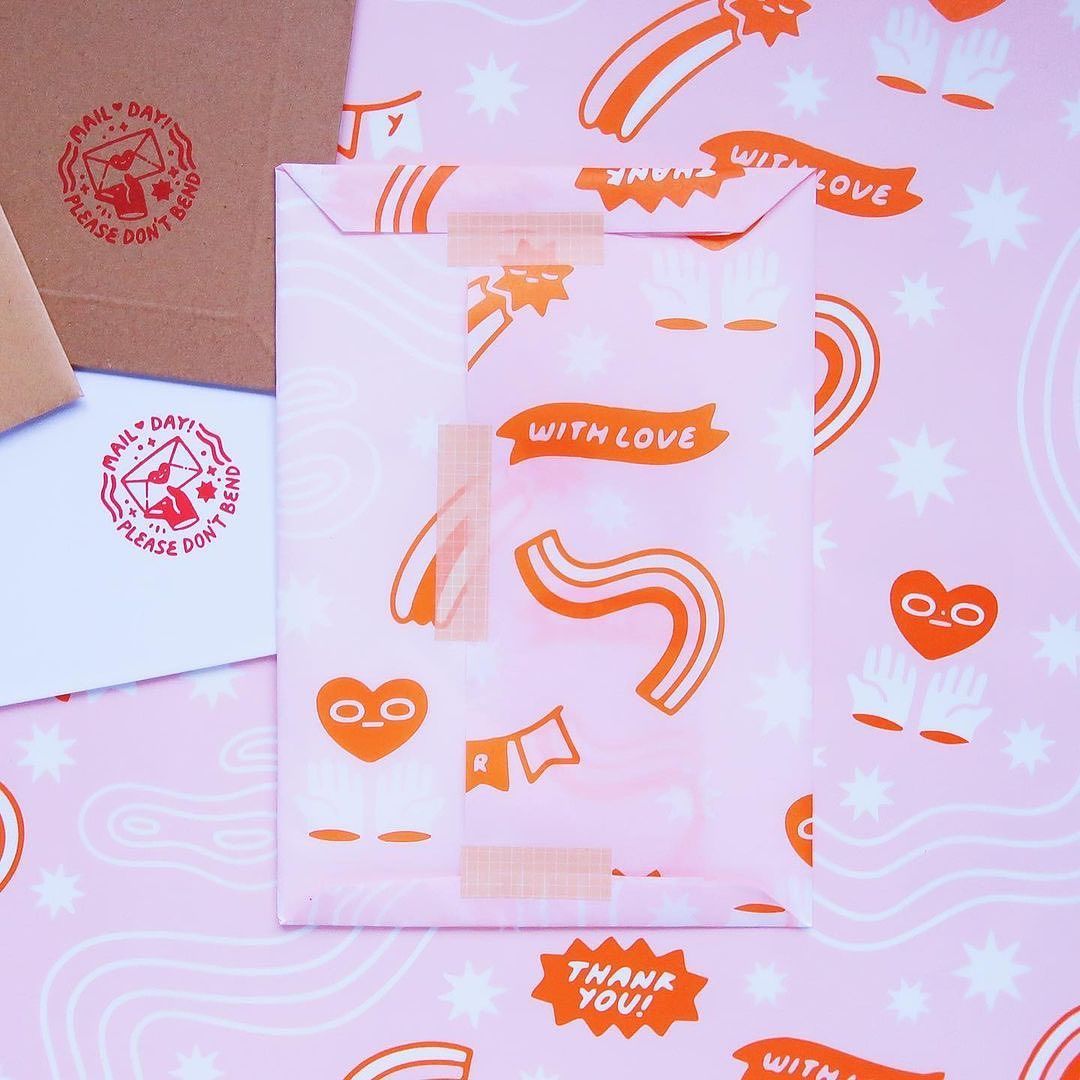 @holly_jolley_
Truly a purrfect set to be in! 🐱 @holly_jolley_ featured their 28gsm, 2-colored custom noissue tissue design alongside their works of art. ✨ What a privilege!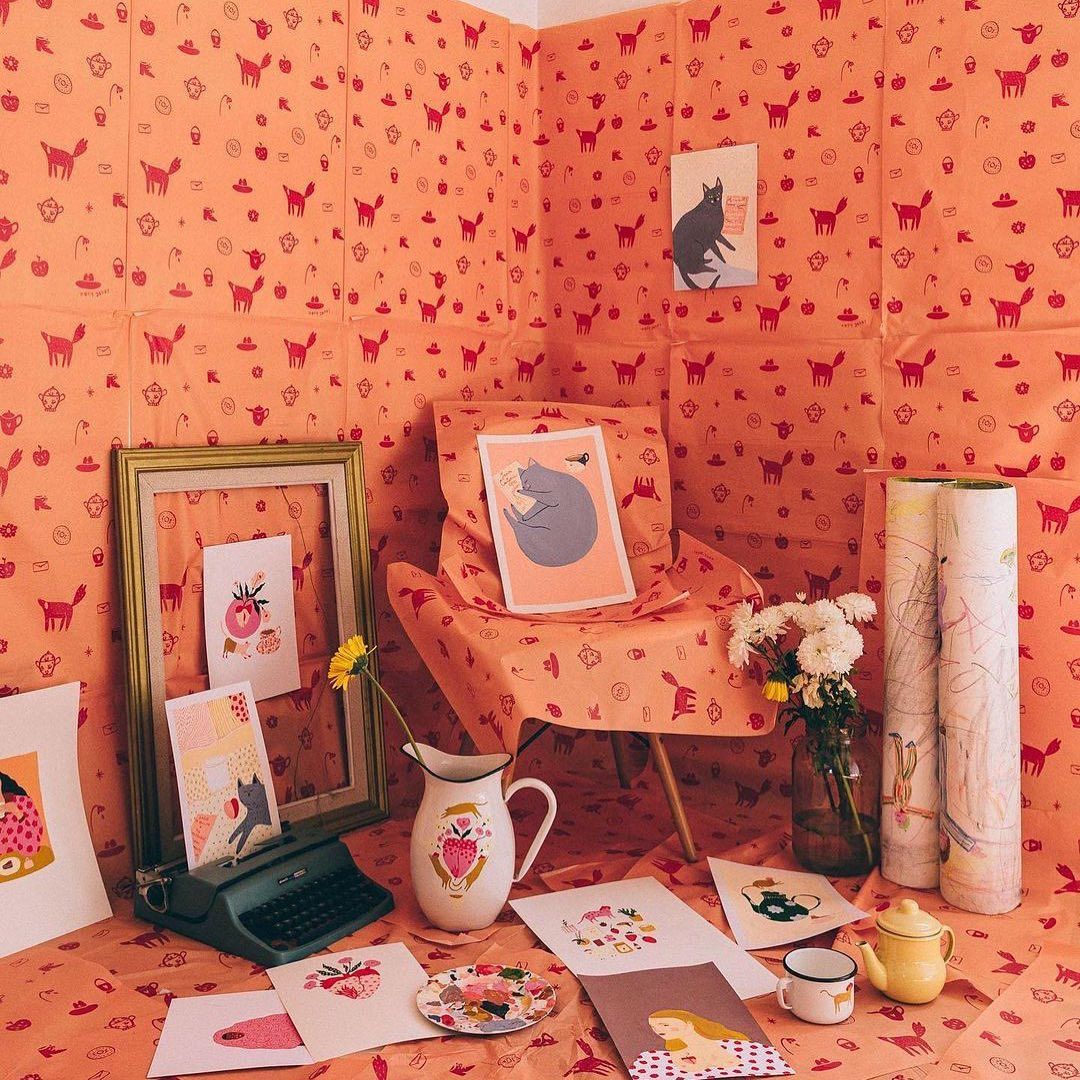 Nina Spicy: Feel-Good Illustrations to Spice Up Your Life
"Discover new supports, exceed your limits, and do not be afraid! Give it 100% in what you love and never back down!" Nina of Nina Spicy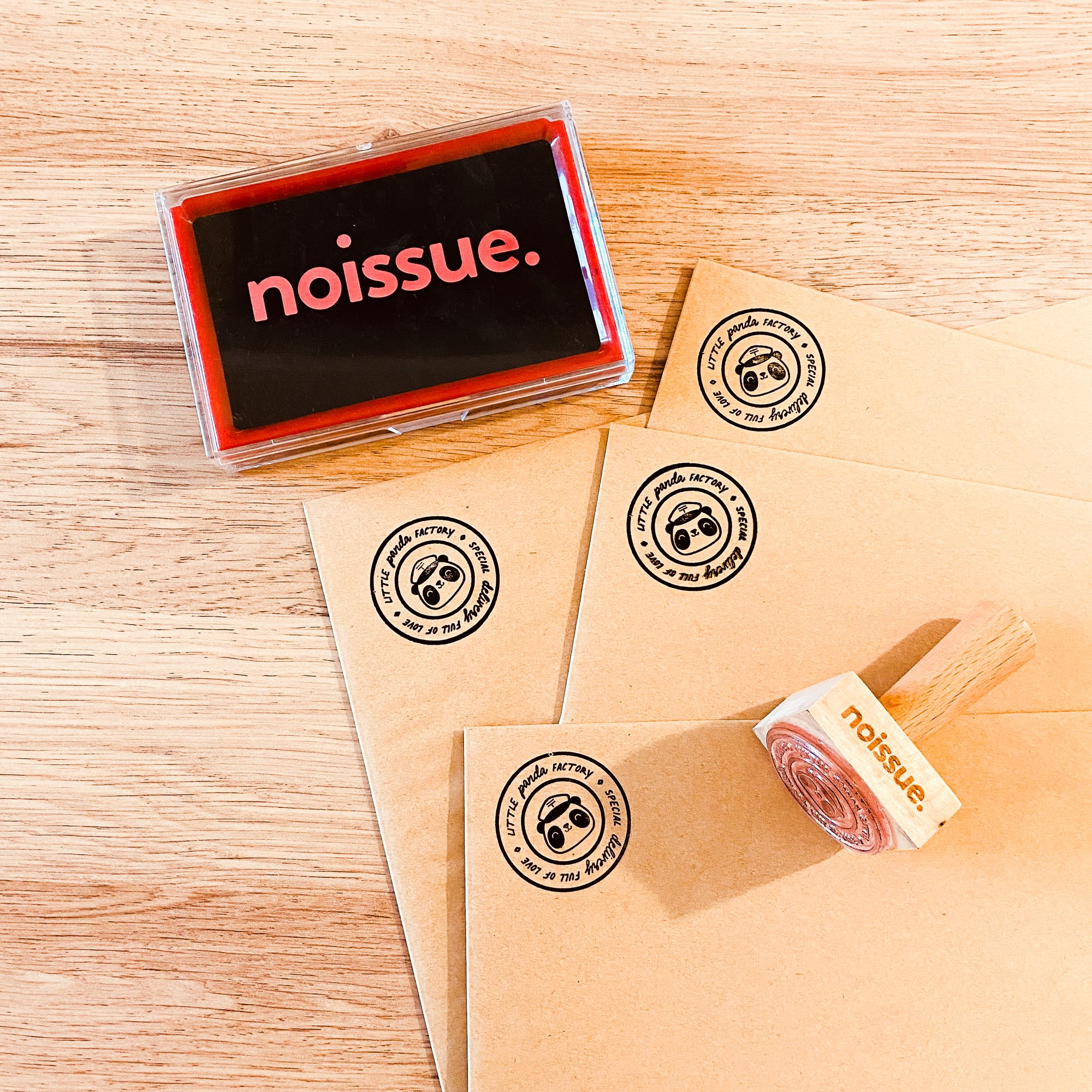 @rafaela.perasinic
@rafaela.perasinic opted for a monochromatic custom noissue tissue design, which elevated the different elements they included in the packaging. ✨ What a great color scheme to pump up the Valentines' season! ❤️❤️❤️
Saving the Sea through Art with Mora Cornwall
"Having grown up with the sea as my home, I would hate to see it suffer and degrade to the point that my own children wouldn't get to enjoy it as I did." Ella, founder of Mora Cornwall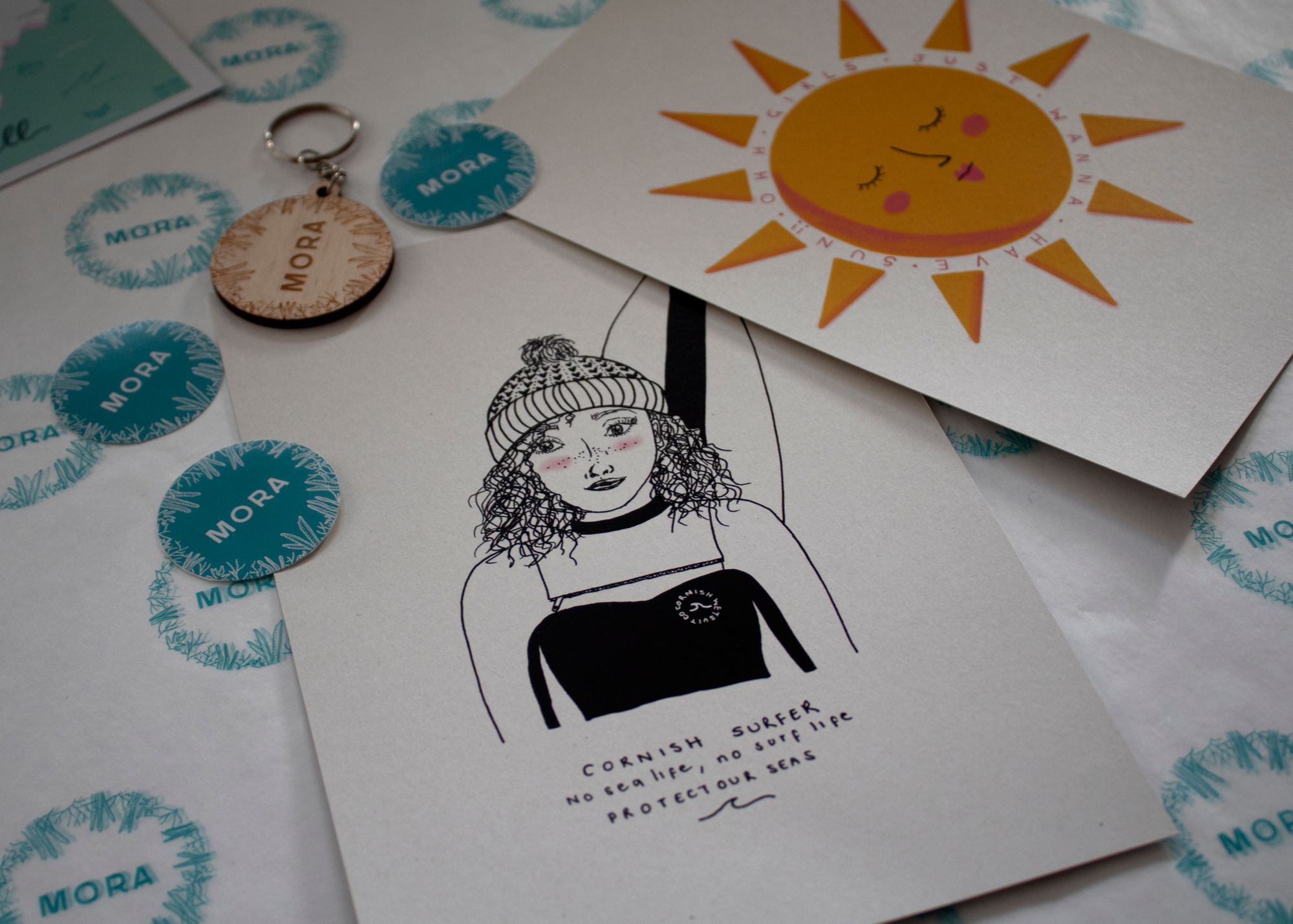 Josie Shenoy: Telling Stories Through Her Artwork
"My work has been described as beautifully detailed and kaleidoscopic, with a touch of romance and sophisticated use of colour," Josie Shenoy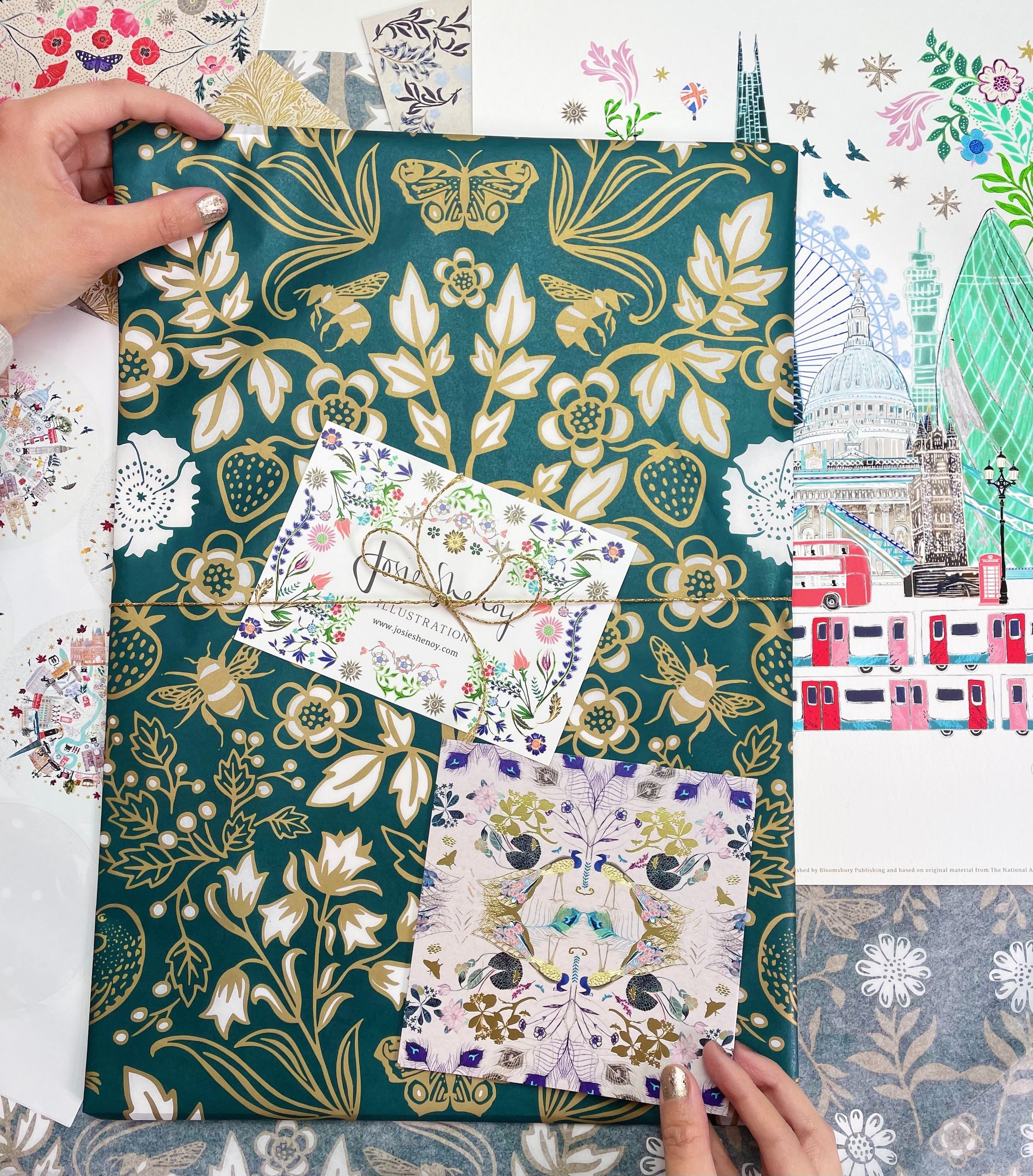 'Something That is for A Purpose': Lola x Kenneth Collaboration
"[Lola and I] have a piece called 'Bamboo'. I like this one because it reminds me of something she used to say: Filipinos are like bamboo. Facing a strong wind, we bend. We do not break," Kenneth Tan, founder of Lola x Kenneth Collaboration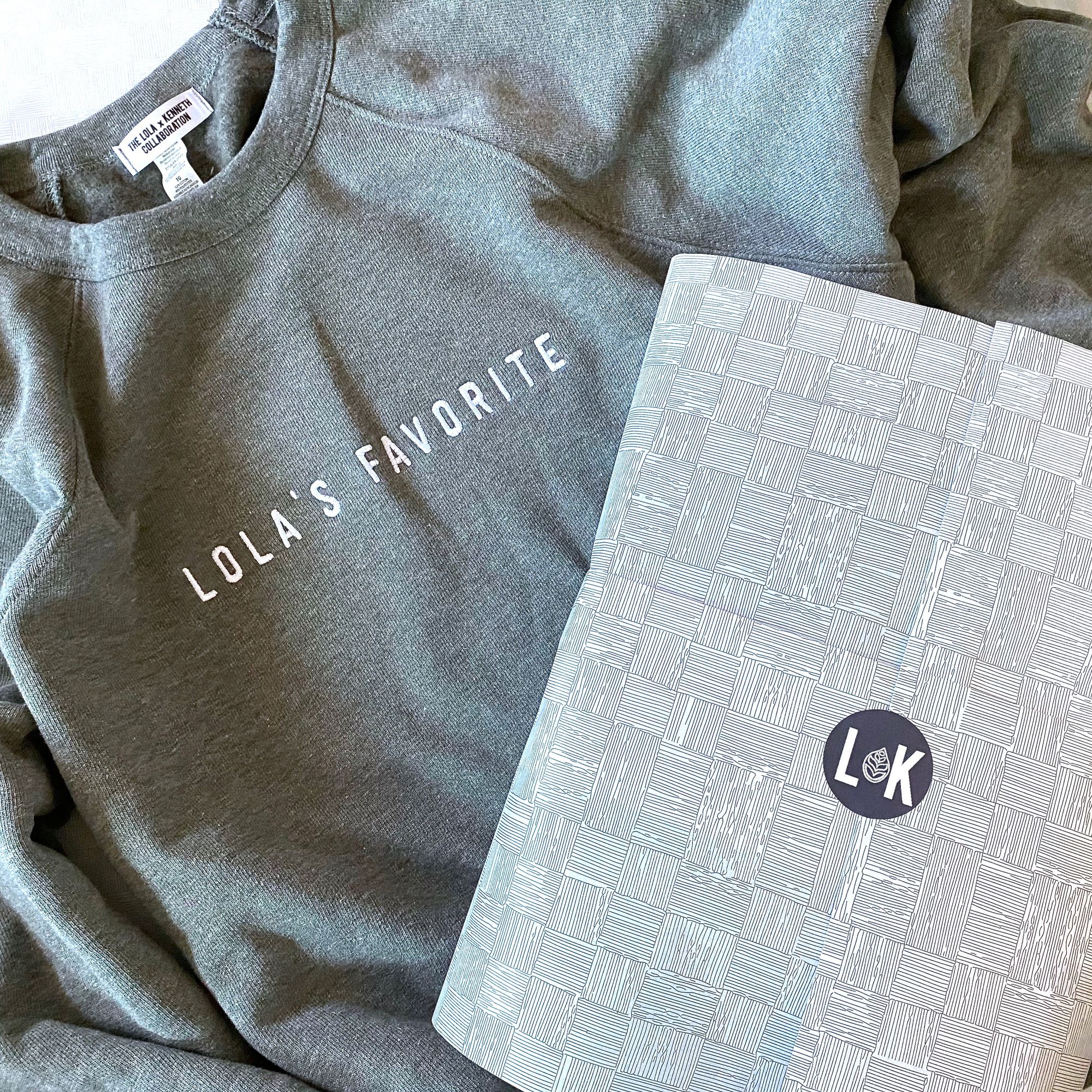 Rosemary Local: Providing a Platform for Creatives
"The little steps make a big difference, especially being an online store that sells different products. Those products must be created as sustainably as possible." Rosie, founder of Rosemary Local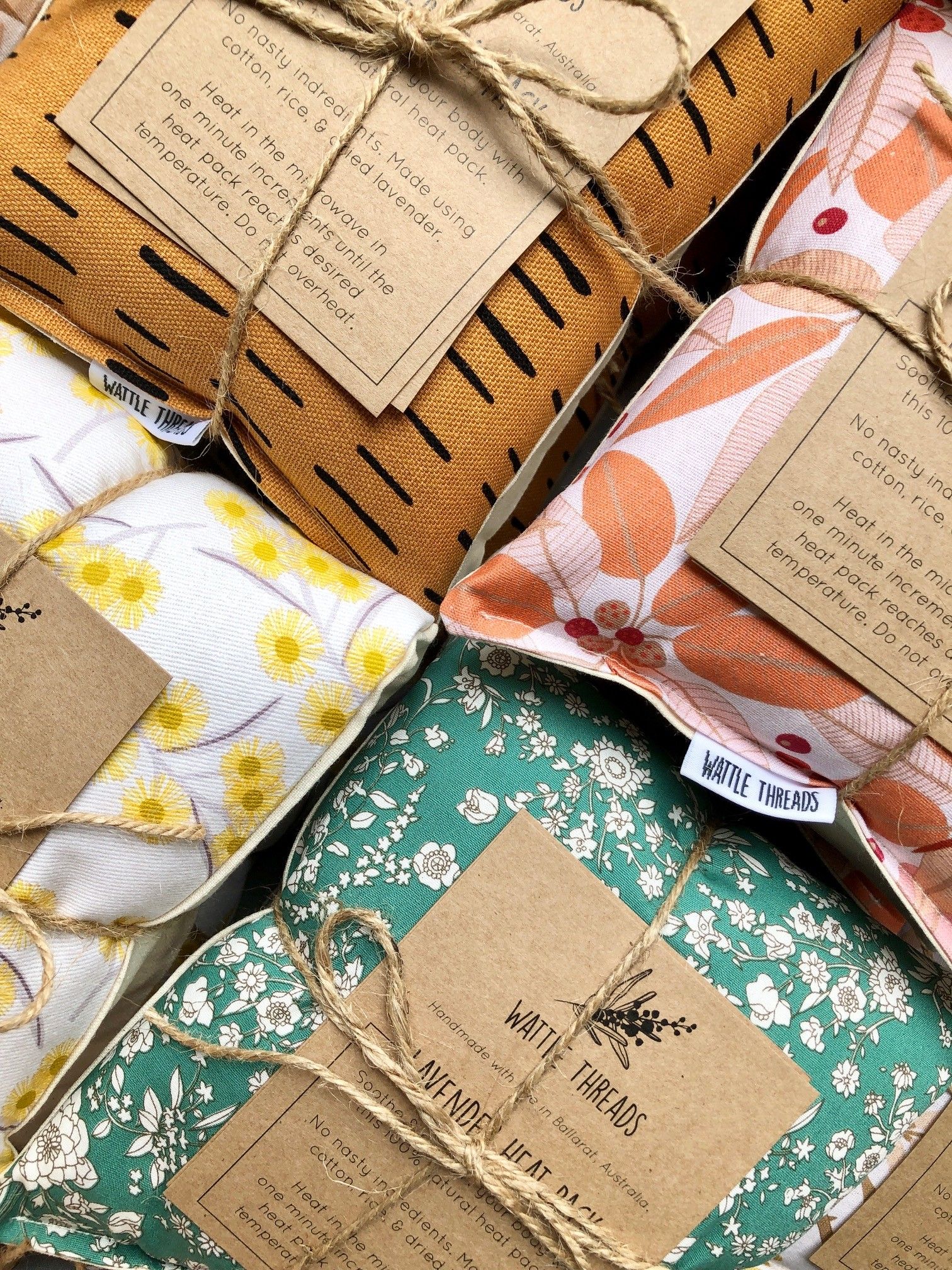 @lovesoup
We hope everyone who receives this parcel takes it as seriously as @lovesoup 's Pepper does. 😠 The noissue Kraft mailers have 2 styles available: gusseted and flat. Perfect for shipping documents, prints, and illustrations! 👍👍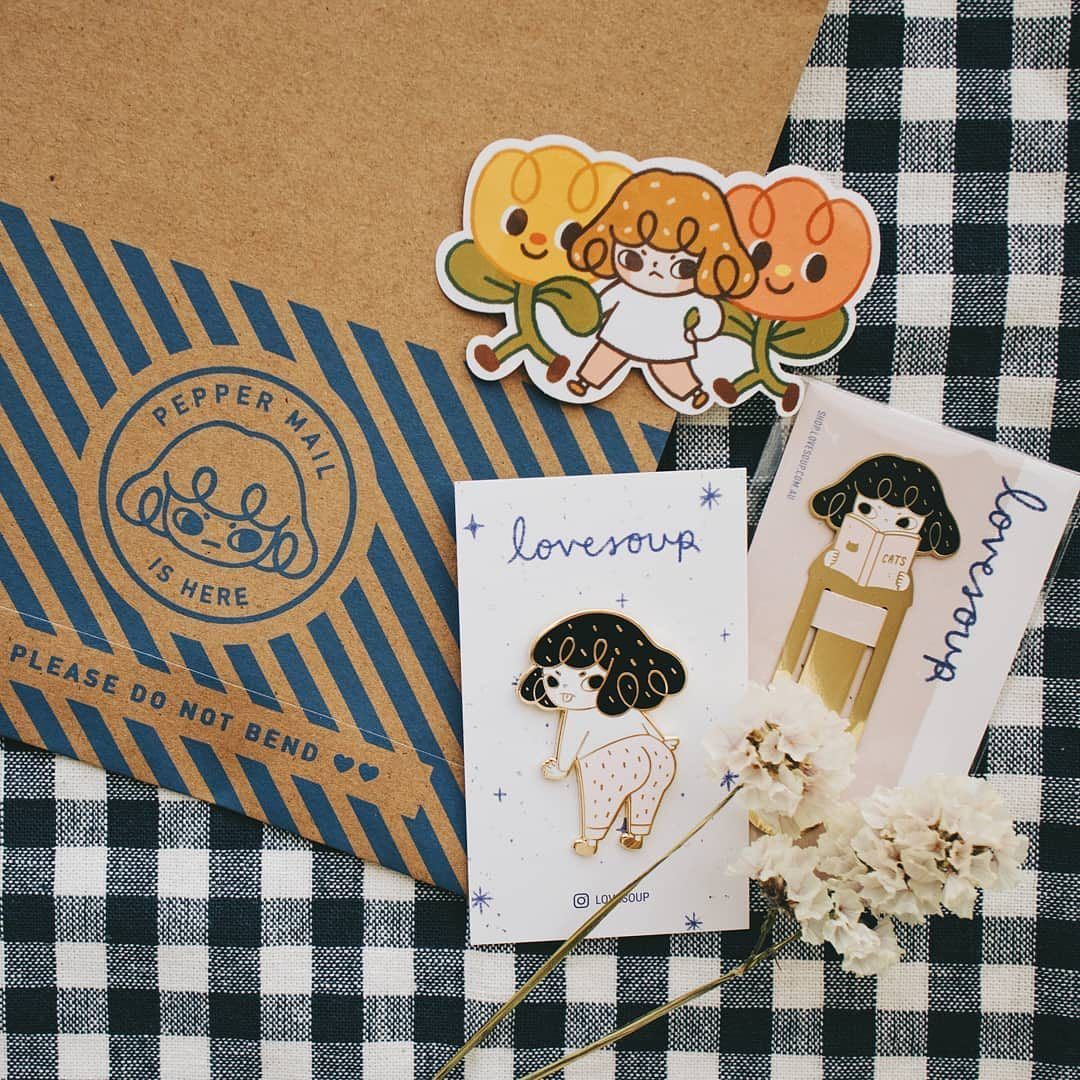 Magical Greeting Cards & Prints with Jessica Blessica
"Continuing to send handwritten cards to loved ones is a great way of saying you are important to me and worth my time and effort." Jessica of Jessica Blessica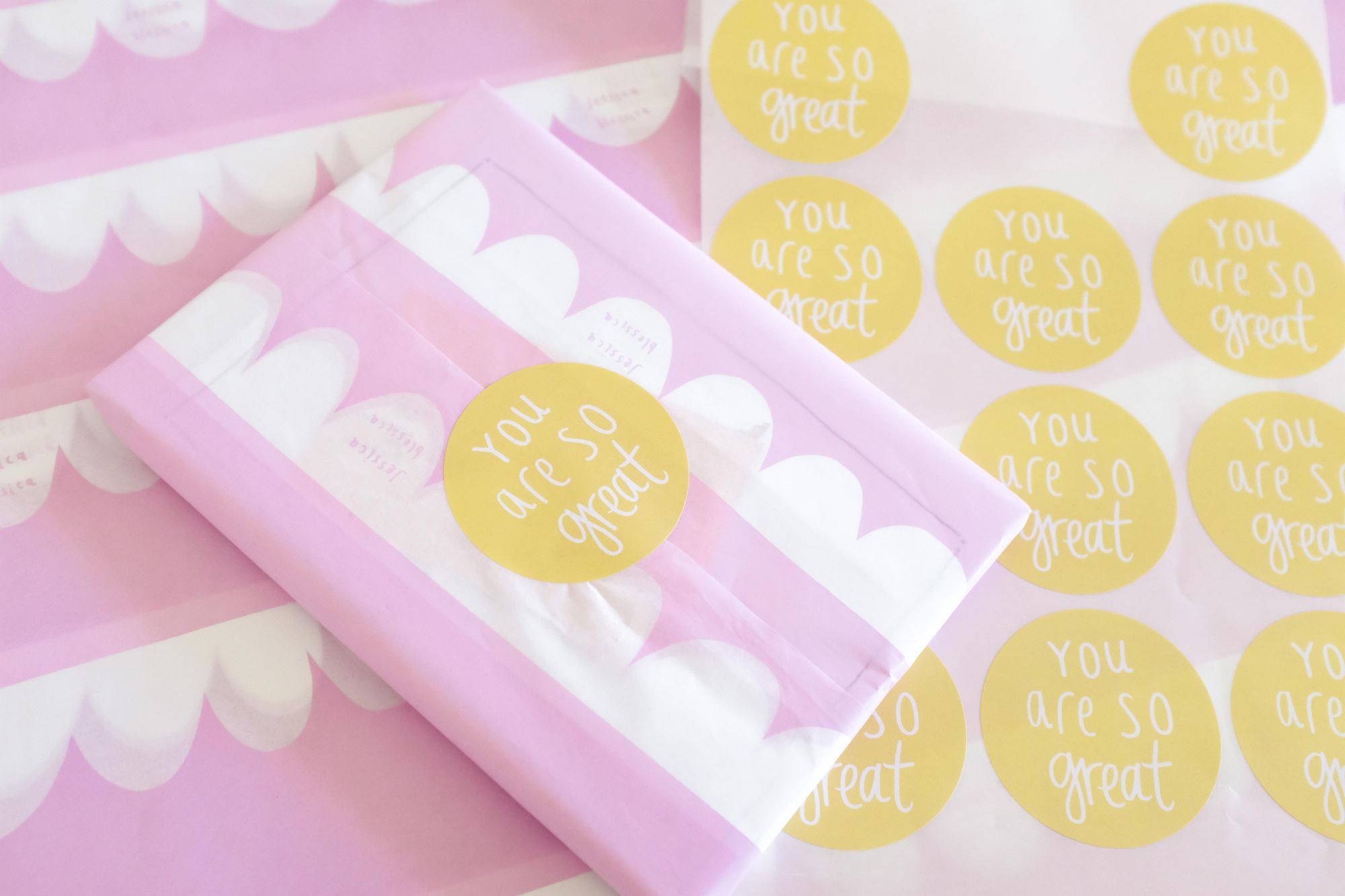 @barbarawurszt
@barbarawurszt looks like they had some serious fun designing their noissue Kraft mailers. 😍 We are loving the different icons and the use of outlines and filled spaces to creatively use the 1-color 🎨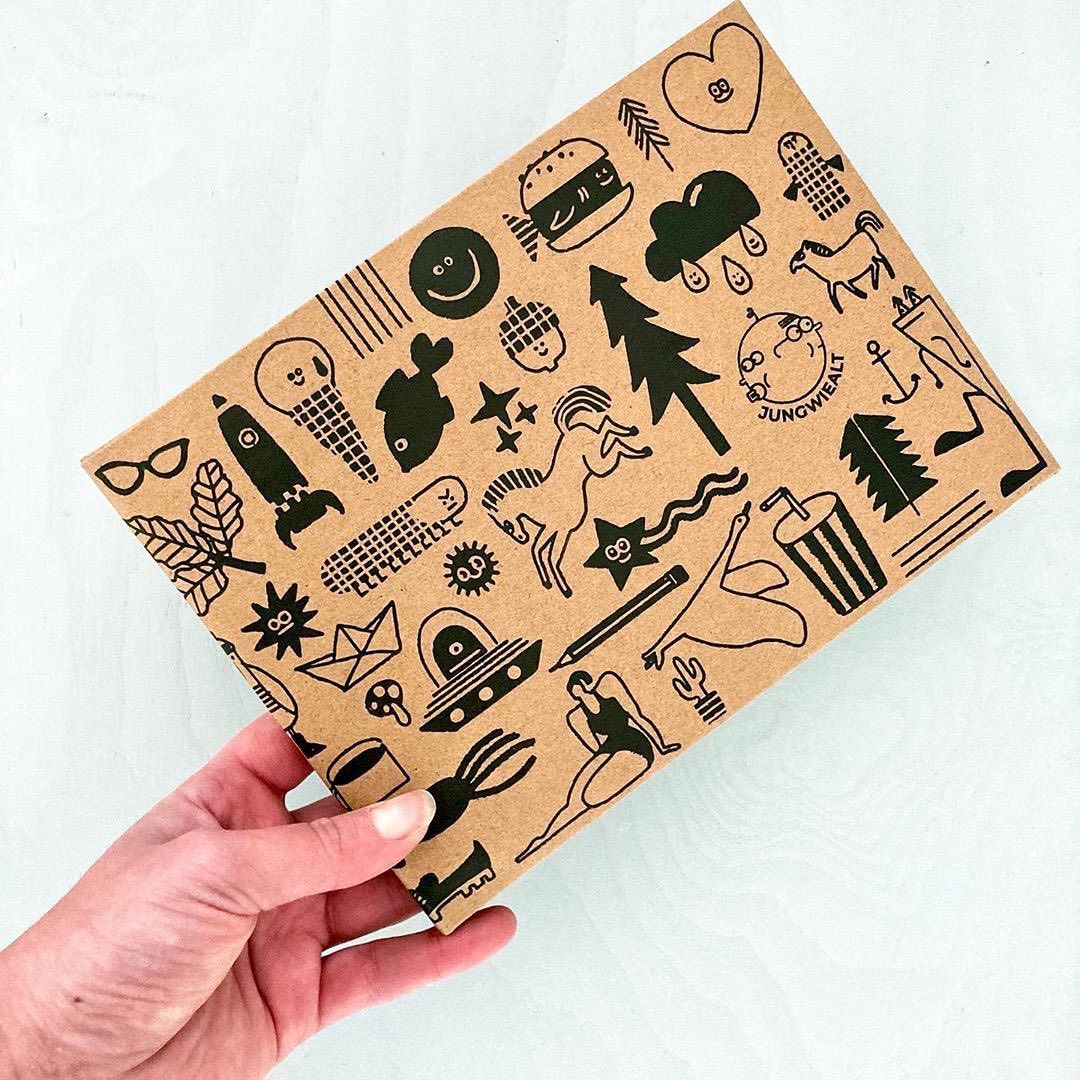 Evening Ink: Creating Meaningful Memories with Calligraphy Art
"I want to inspire people to find beauty in simplicity and for my work to be a vessel for meaningful memories that lasts generations." Eve of Evening Ink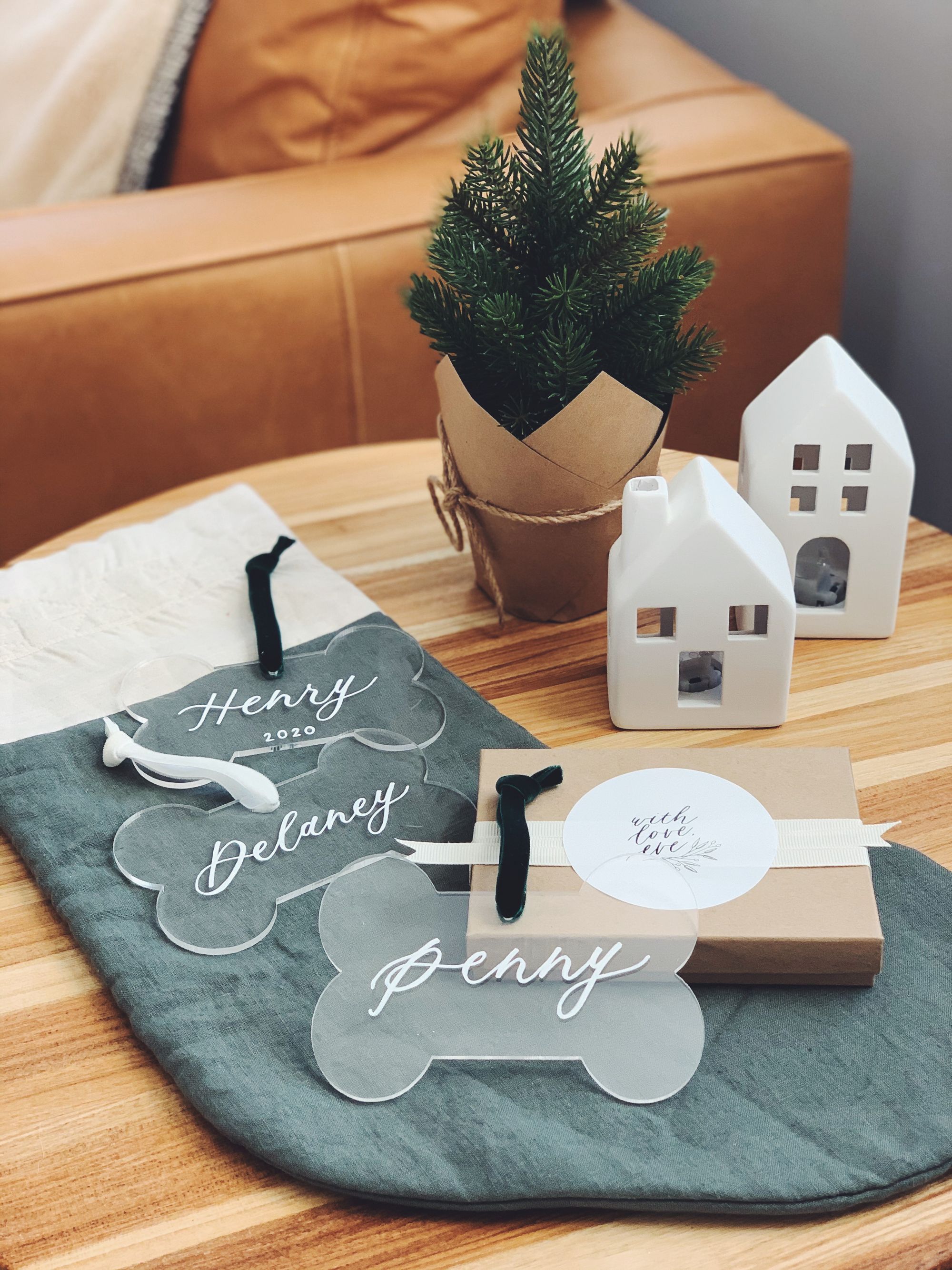 @apricotmayor
Kawaii! @apricotmayor 's noissue Cards and Stamp set could not be any more adorable. 😍😍 These noissue products are perfect for adding the final touch to complete your personalized packaging! 💯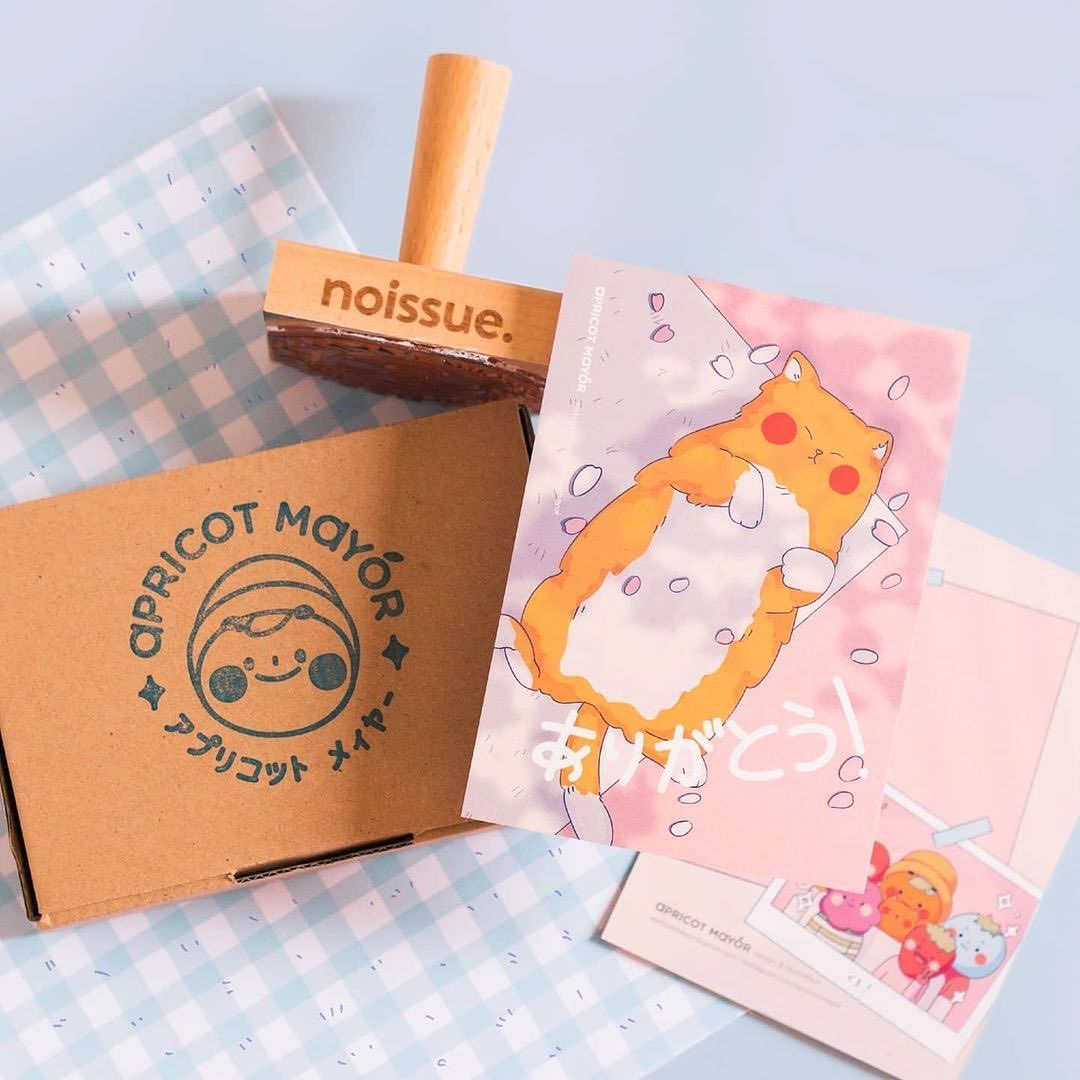 Meaningful Designs on Timeless Pieces with Suki Studio
"I believe we can all do our part to be more sustainable and I love finding new ways to be more eco friendly," Brody Bain, founder of Suki Studio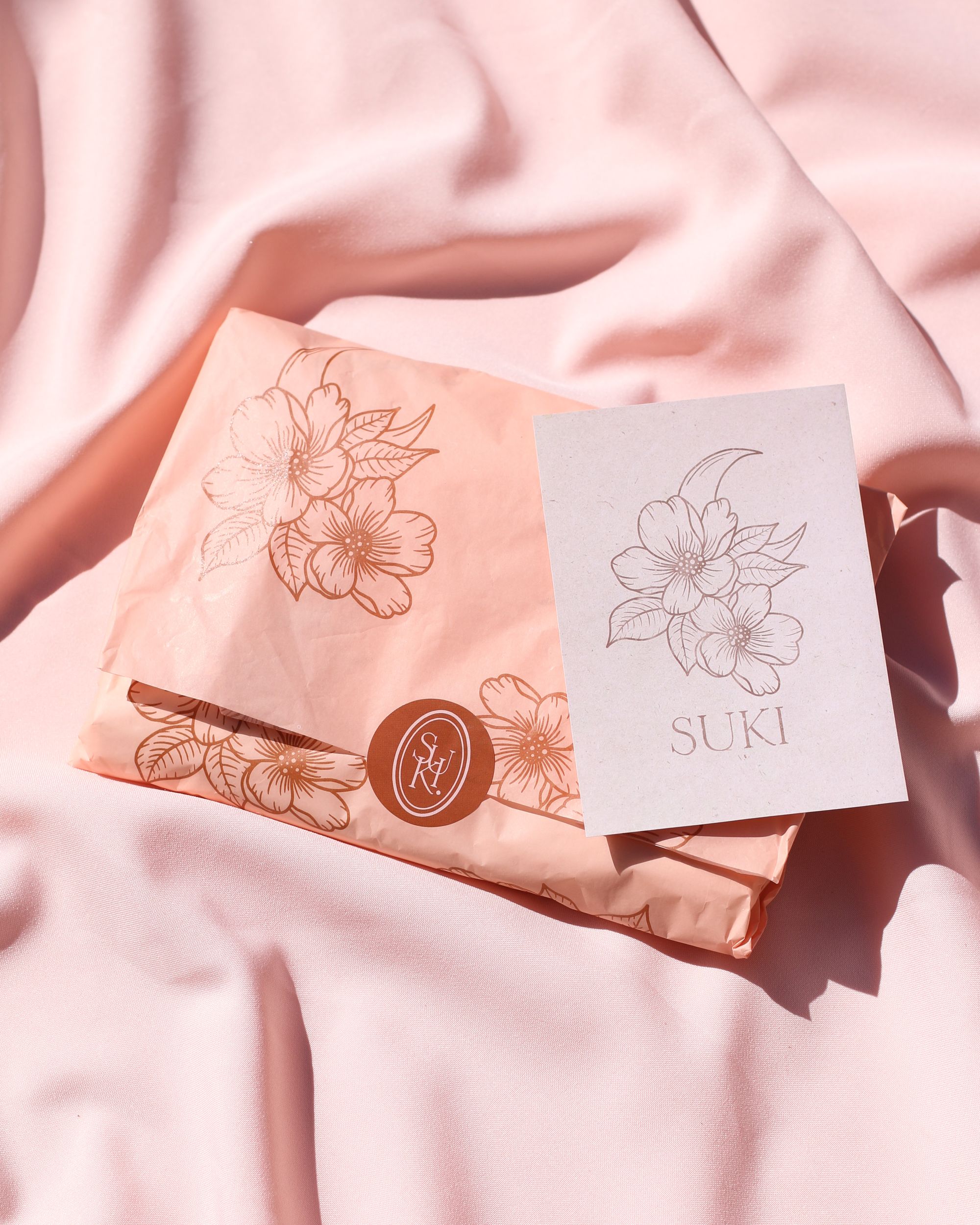 @loreillustration
Seems like @loreillustration 's noissue Kraft mailers are Charlie-approved! 🐱❤️ We love the continuous design on these custom Kraft mailers. 🐋✨ Kraft mailers are great for shipping prints and accessories, and can be easily accessorized with custom noissue Tape or a custom Stamp.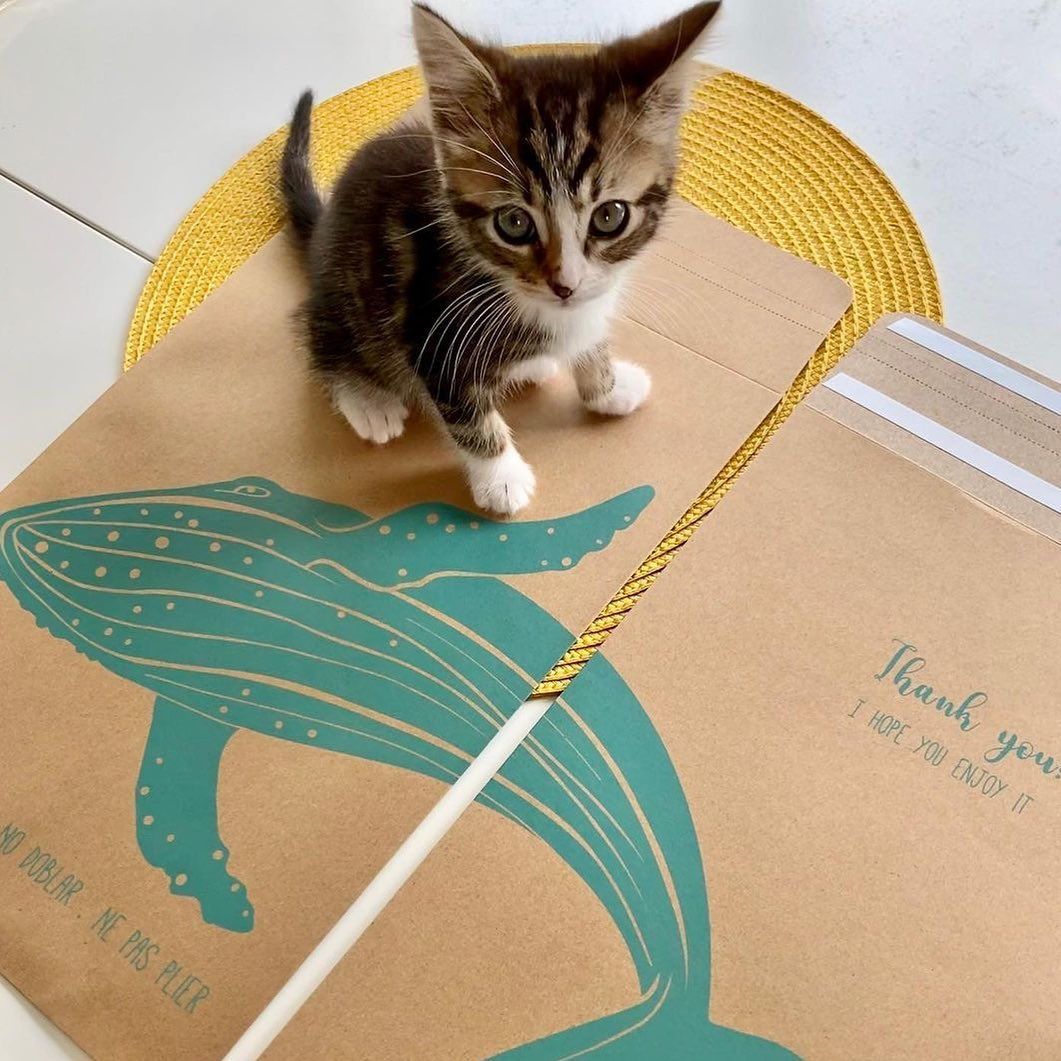 Flaunting Deep Love for Dogs and Design with Dapper Pupper
"It all starts with us individually, adding up to a collective effort to make an impactful change. I do every bit I can in both my personal life and in business to reduce, reuse and recycle." Wanissa, founder of Dapper Pupper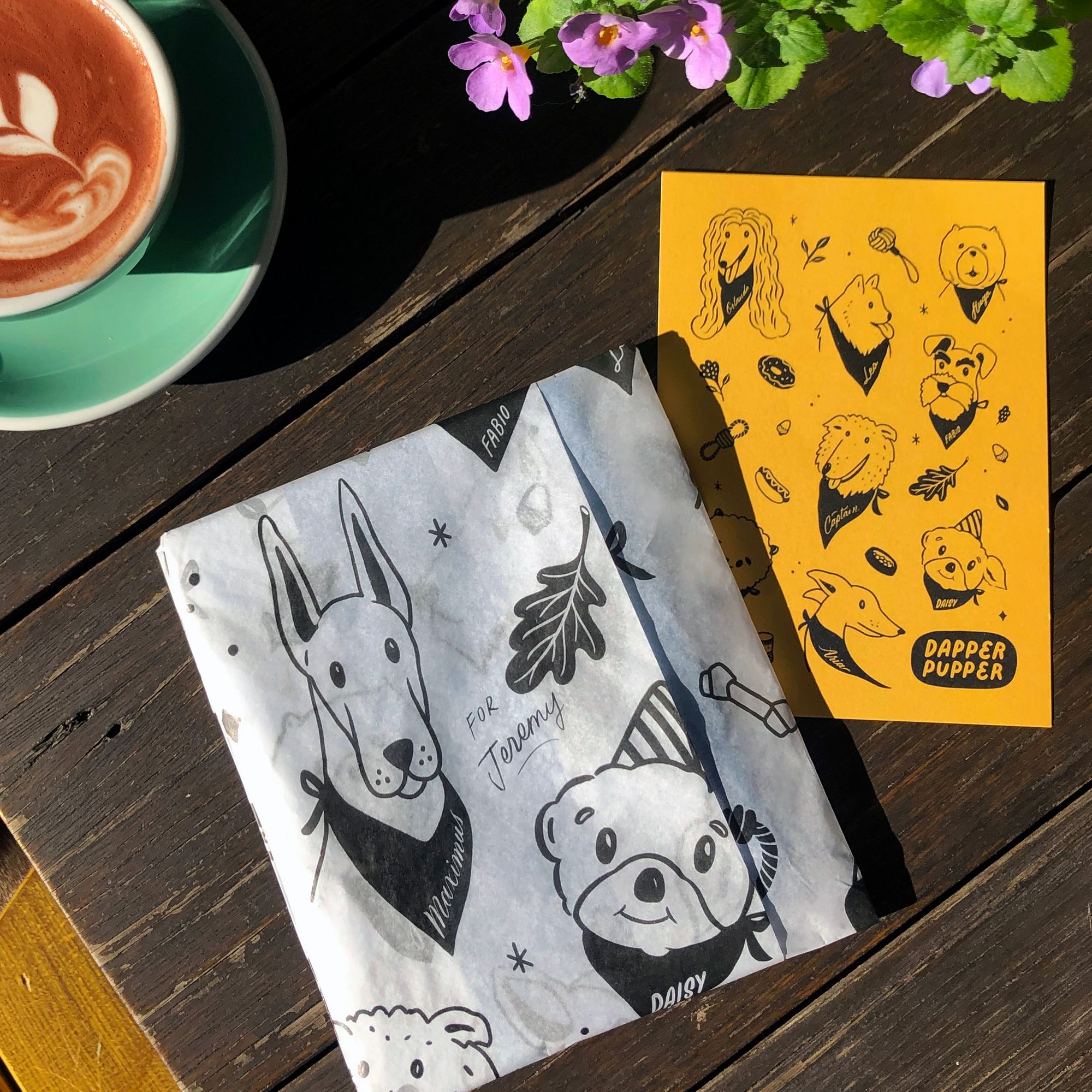 @daphneinthetrees
This magical noissue custom tissue by @daphneinthetrees proved that a meticulously crafted design will up your packaging game! ✨ FYI: we use soy-based ink on acid-free FSC certified paper for the noissue tissues! 🍃🍃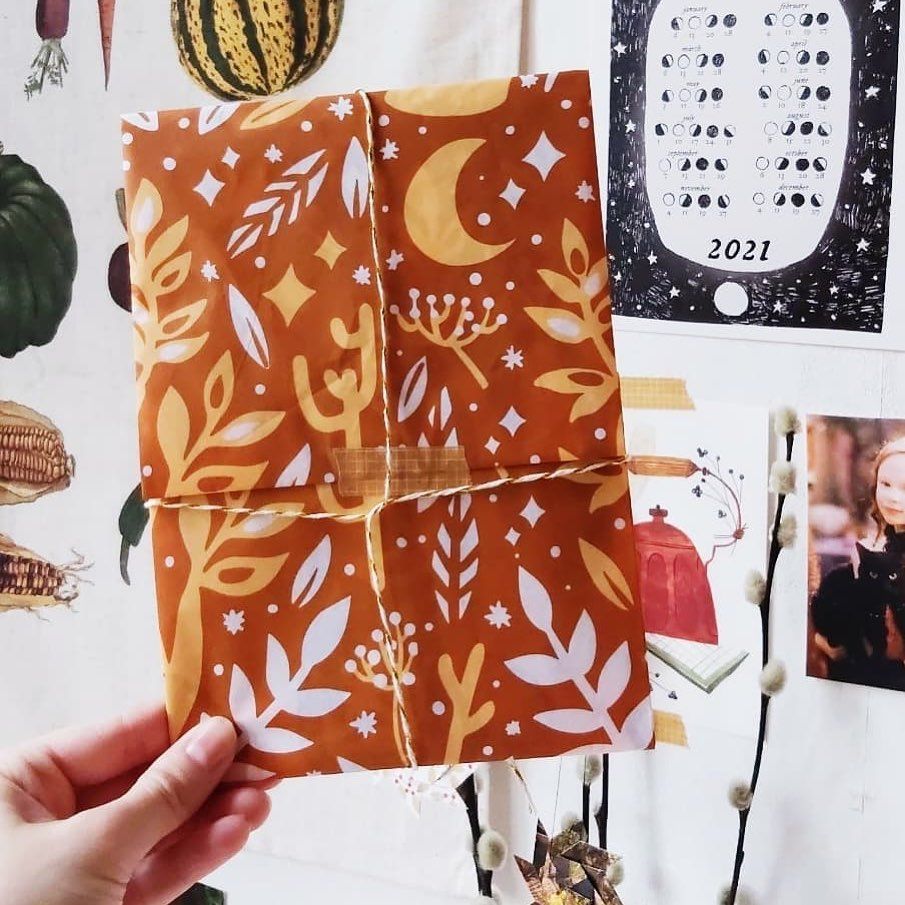 @minddaisies
We love the stunning combo of this navy and orange noissue Tissue design by @minddaisies ! The details are so intricate and captivating - perfect for an unboxing moment ✨✨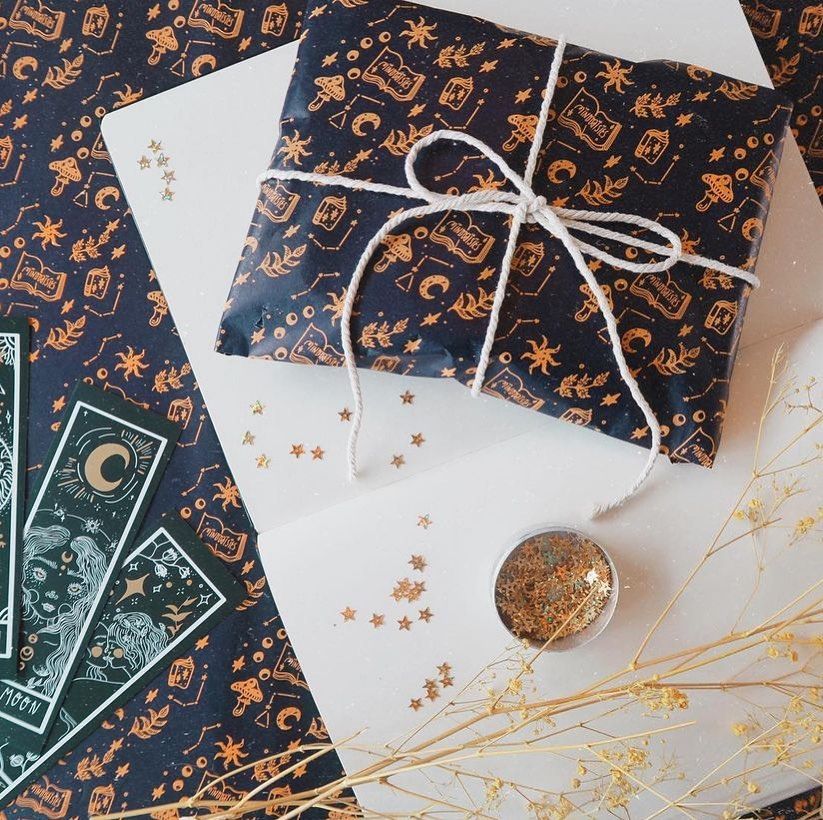 Whimsical Oil & Watercolor Illustrations with Ingrid Bartkowiak
"I feel it's my responsibility as a business owner to be aware of my own impact and try to make educated decisions around running a business from that." Ingrid Bartkowiak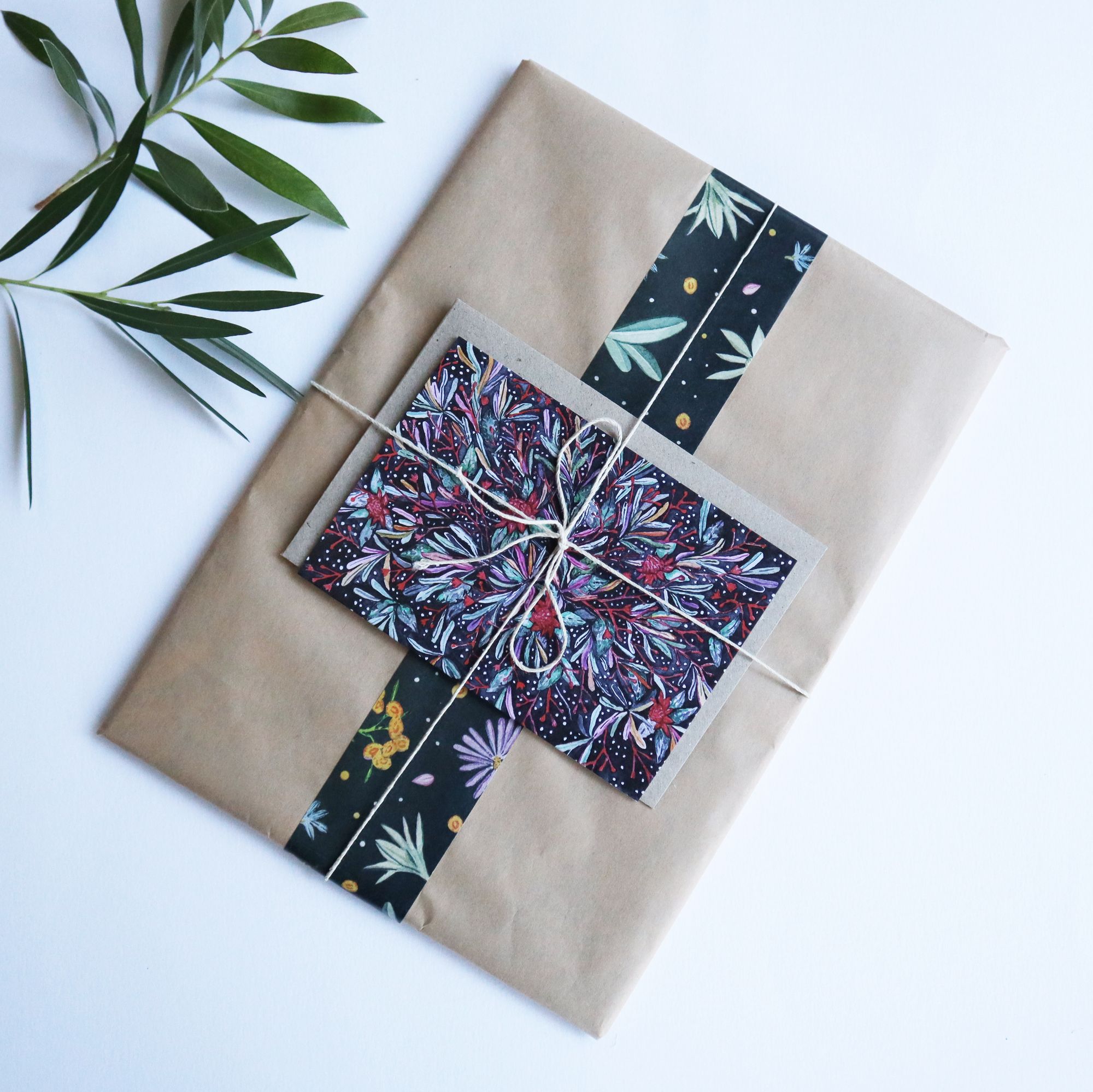 Smoleart: Bringing Food, Animals, and More to Life with Cutesy Art
"...I want to create things that spark joy to me and have others also enjoy it." Mel of Smoleart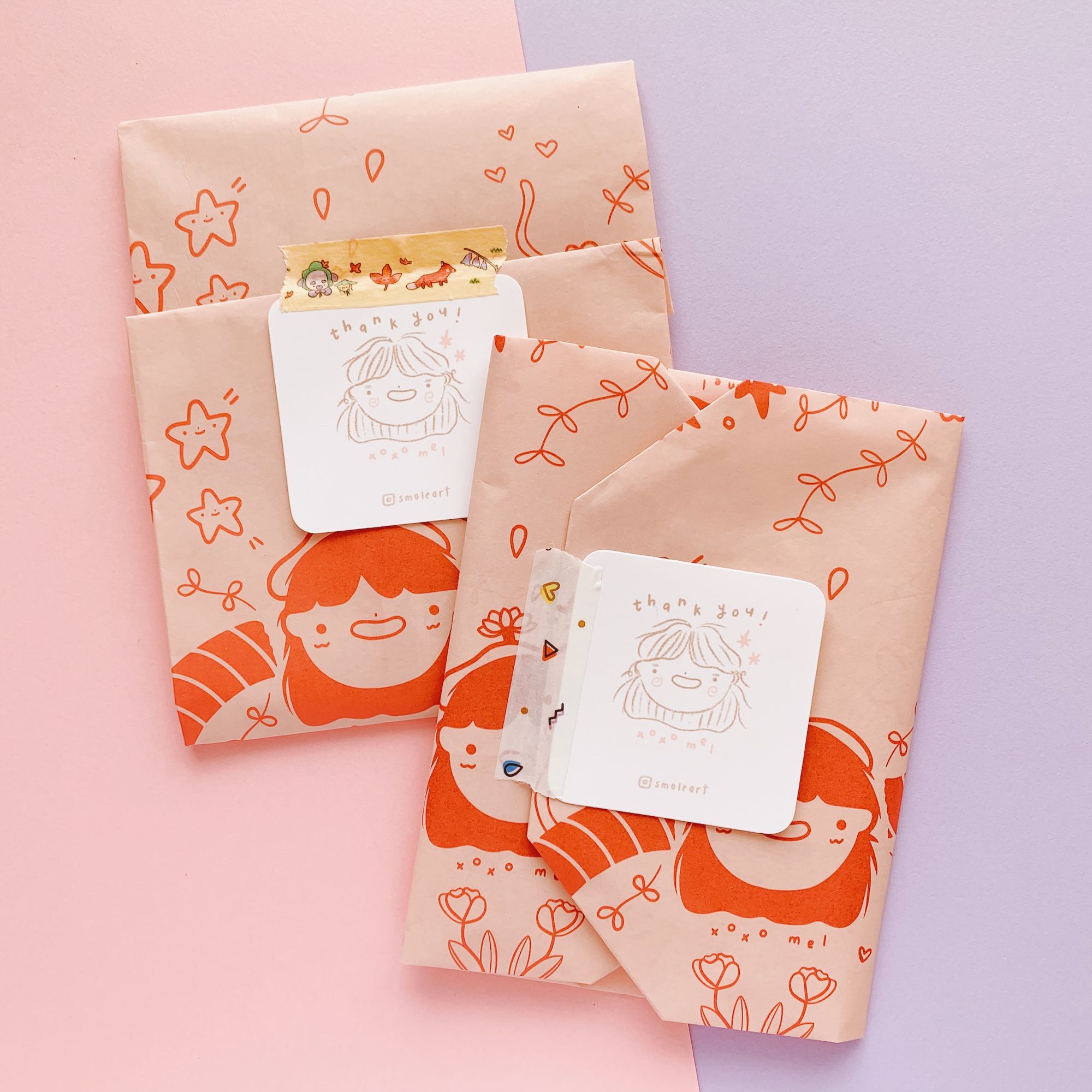 @brownrabbitsart
Start the year with a bang! 🎉🎉 It's always a good idea to plan your packaging early on. @brownrabbitsart shows off their flawlessly imprinted noissue self-inking stamp. ✨This adorable rabbit hopes that their parcels arrive safely to you! 🐰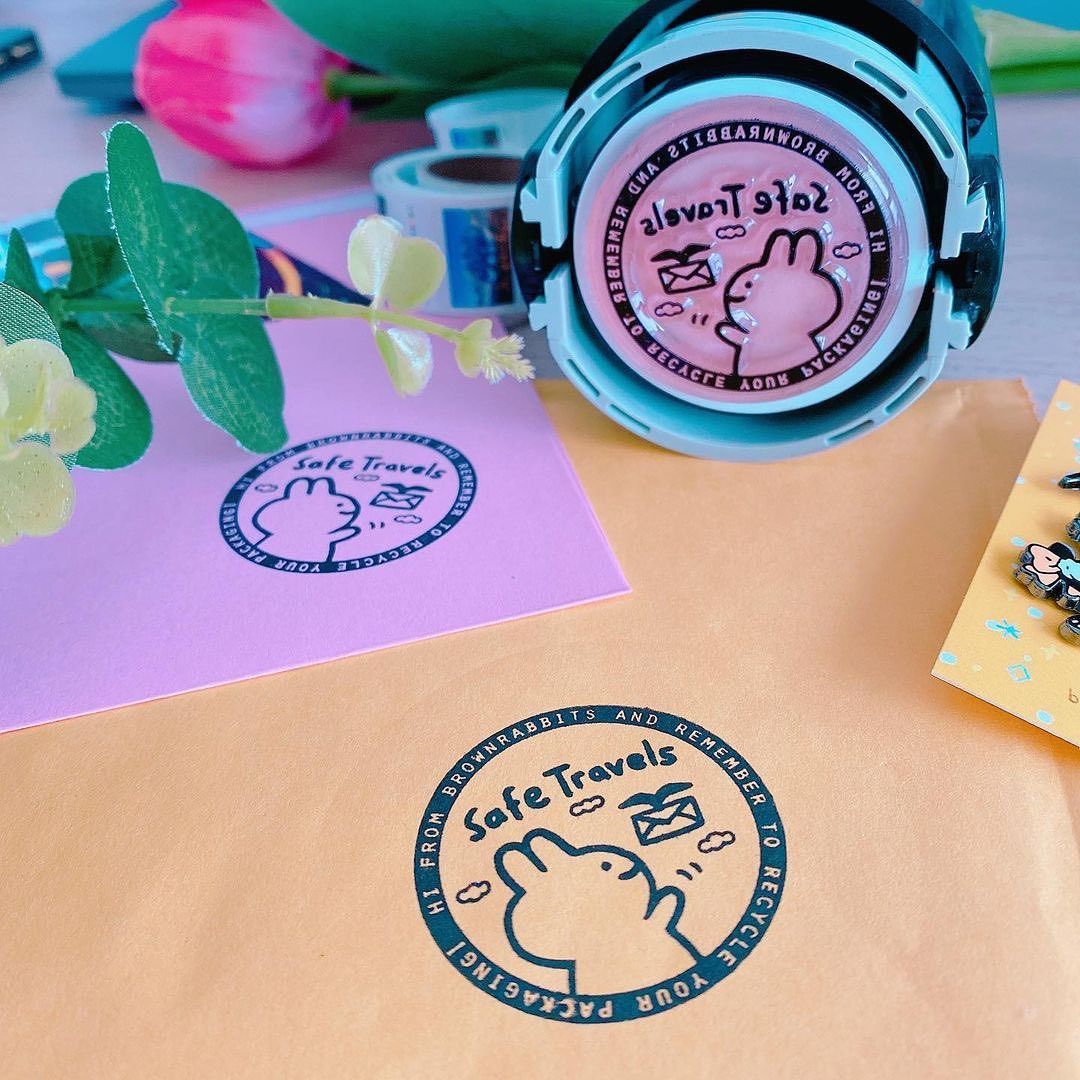 @blacklambstudio
Happy New Year! 😊 We're kicking off 2021 with a look at @blacklambstudio 's custom noissue Tape. 👍👍 Now is a great time to switch to custom, sustainable packaging! Head to our website and create your own noissue custom paper tape!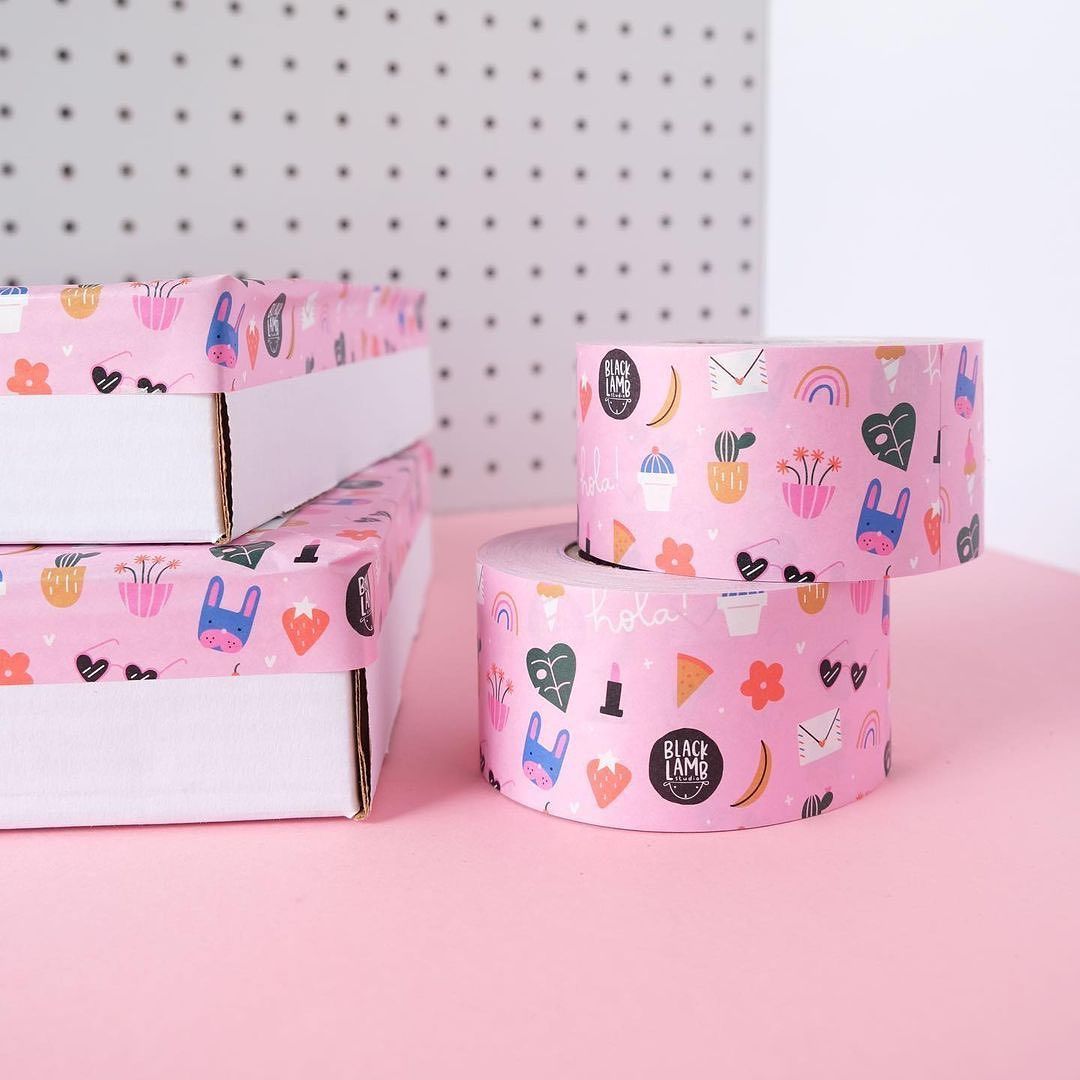 @hollymaguireuk
As we wrap up the year, we can't help but be thankful for each and everyone of you! The noissue Community has been incredible this year, and we look forward to ushering in 2021 with all of you! 💖 @hollymaguireuk 's sparkly cat party on this gold on black noissue tissue wishes you a Happy New Year! #andthatsaWrap 🐱🎉🥂🎆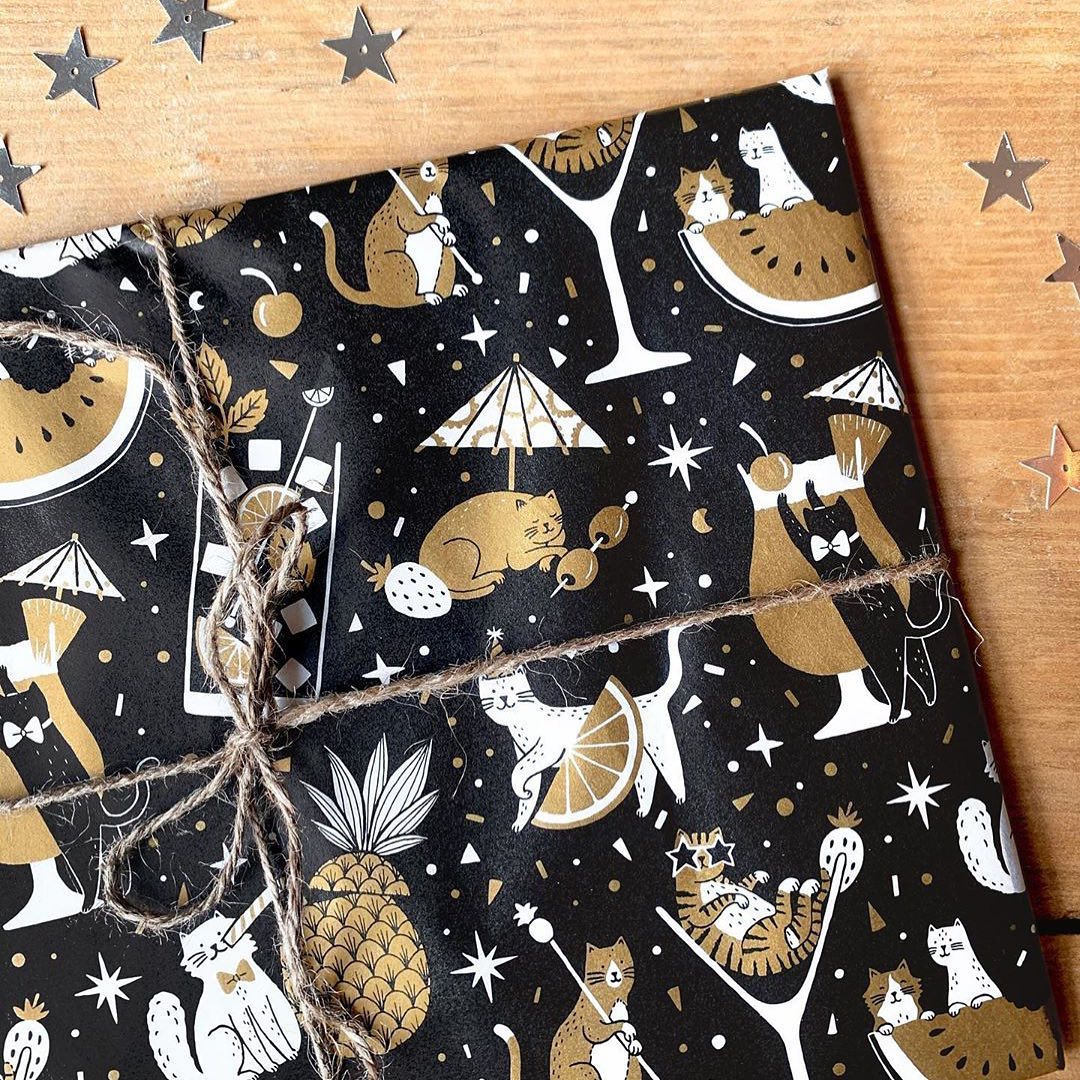 @aruallhuillier
@aruallhuillier creates this awesome Cheetah print noissue tissue, cards, and Kraft mailer design. 💯 Christmas may be over, but the gifting season is still in full swing!! 🥳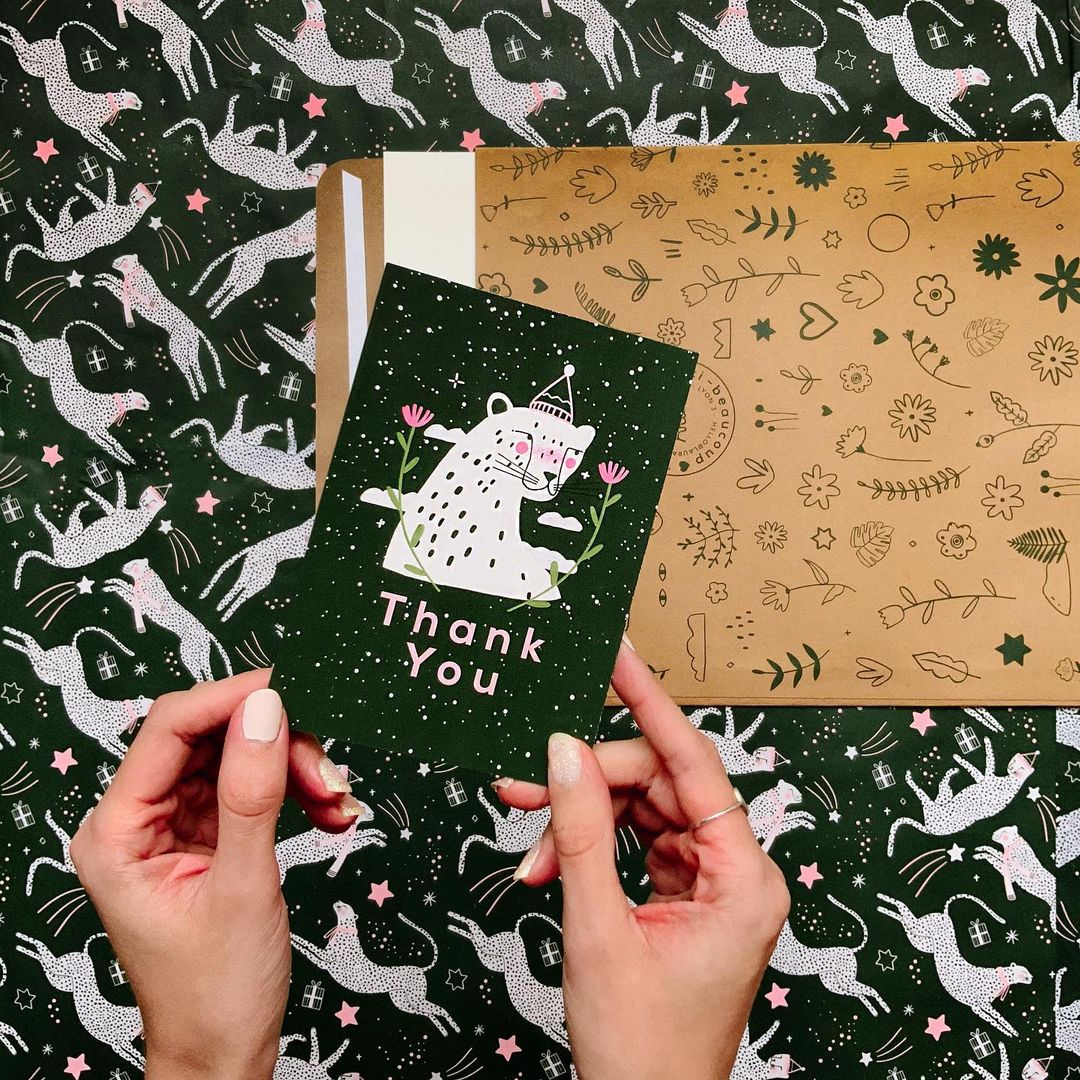 @rachelcorcoranillustration
Wishing you good tidings and joy! We love to see how you're wrapping/unwrapping for the holidays! 😍 This noissue tissue, cards, and sticker spread by @rachelcorcoranillustration is perfect for the festivities. 🎄✨