#Embroidery
#noissuepackaging
MCreativeJ: Modern Embroidery That's On Point
"I love using texture and color, which has drawn many makers to my work and inspired them to give embroidery a try." – Melissa, founder of MCreativeJ.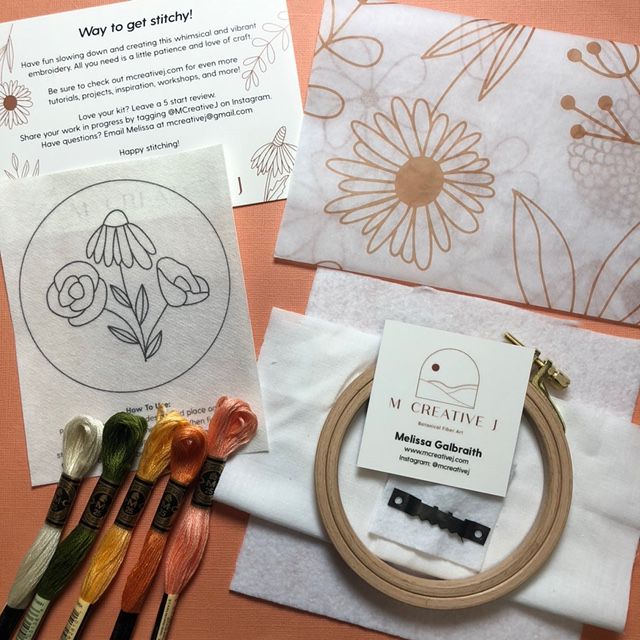 Sharing the Happy through Embroidery with Pastel Atelier
"It's important to shape the present in such a way that a future worth living is possible." Betül, founder of Pastel Atelier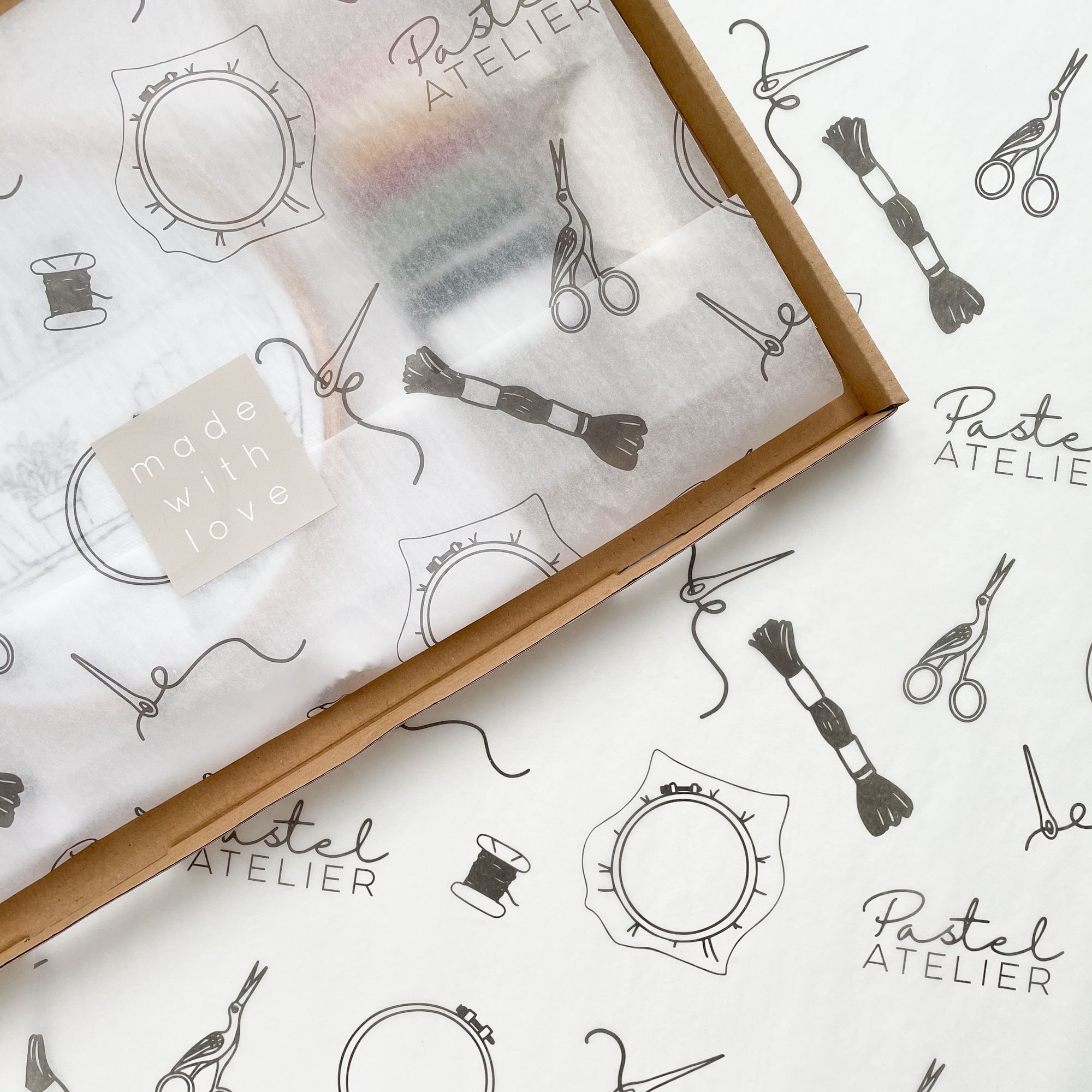 Socorro Society: Turning Fabric Scraps to Sustainable Fashion
"I wanted all of our packaging to be recyclable and not have a big impact on the environment, because what's the point of having a sustainable business if you're not truly sustainable." Lauren, founder of Socorro Society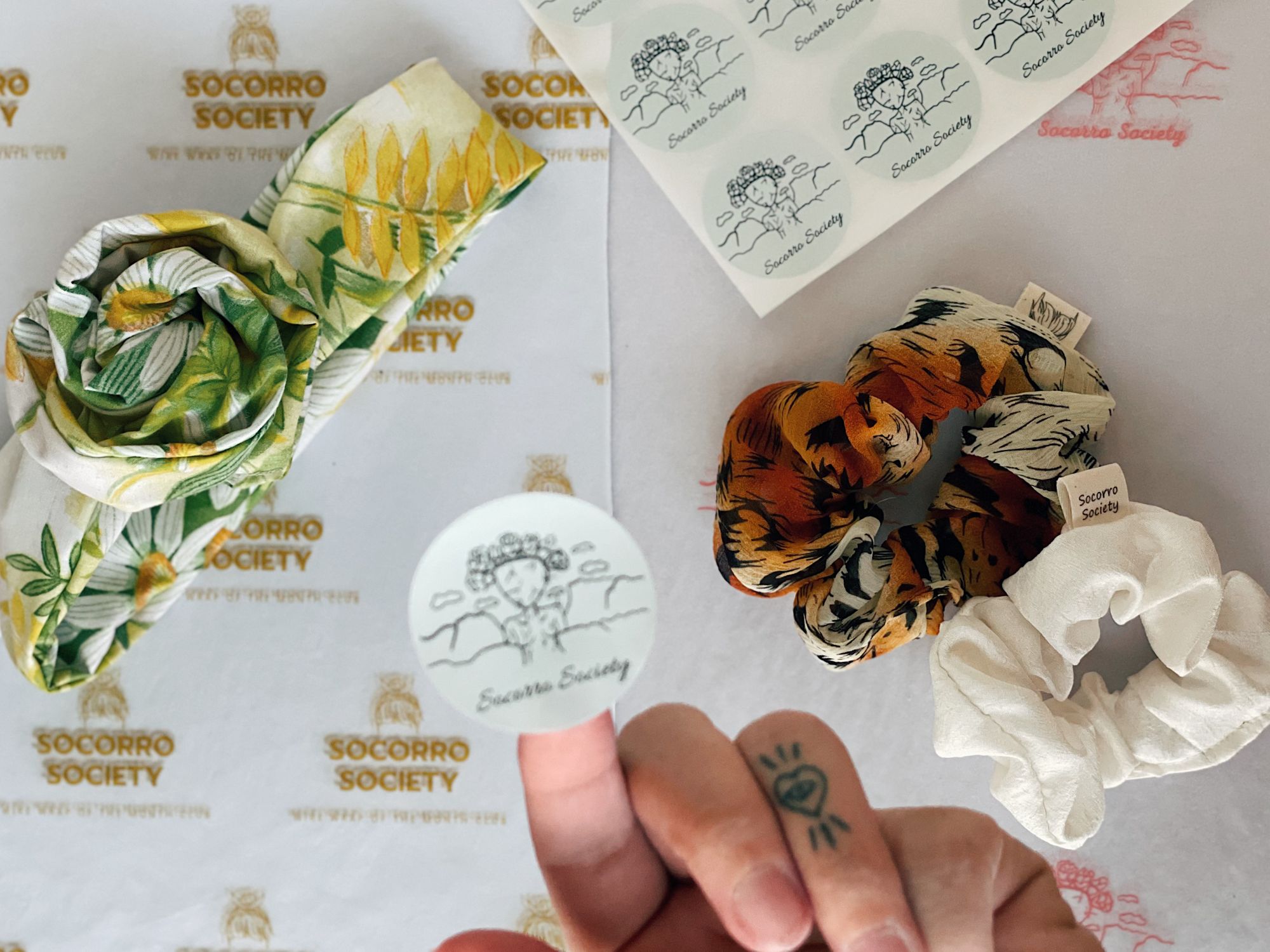 Creating Eco-Chic Loungewear with Eleven + August
"We believe in elevating comfort by incorporating sustainable products and customization so our customers can feel good about their purchases." Eleven + August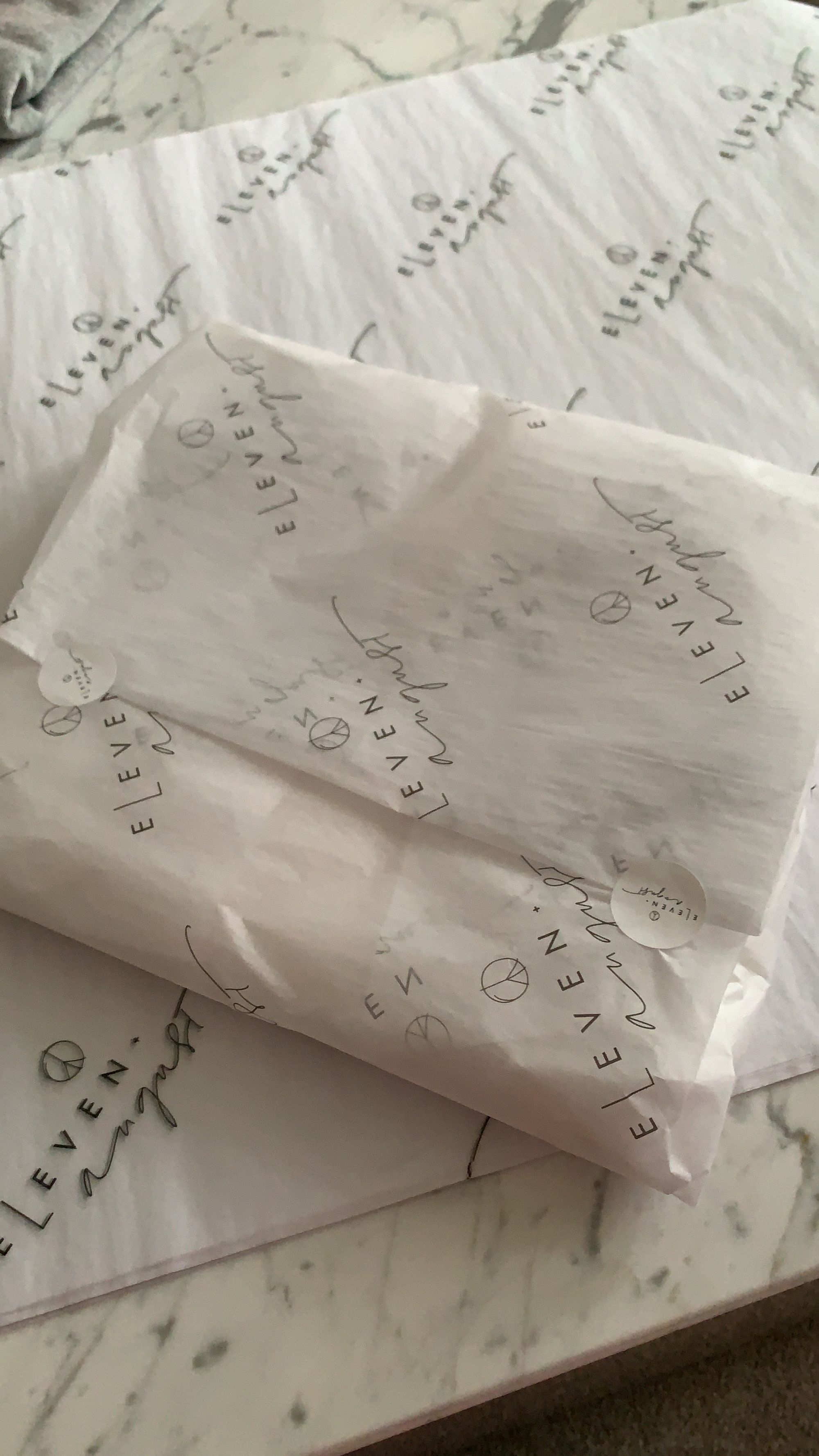 Needlework that Brings Joy and Peace with Embroidery School
"You have to spend some time creating, you have to disconnect or re-connect to yourself, and at the end, you have a beautiful embroidery art piece that will remind you of your self-care journey." Gabriela, founder of Embroidery School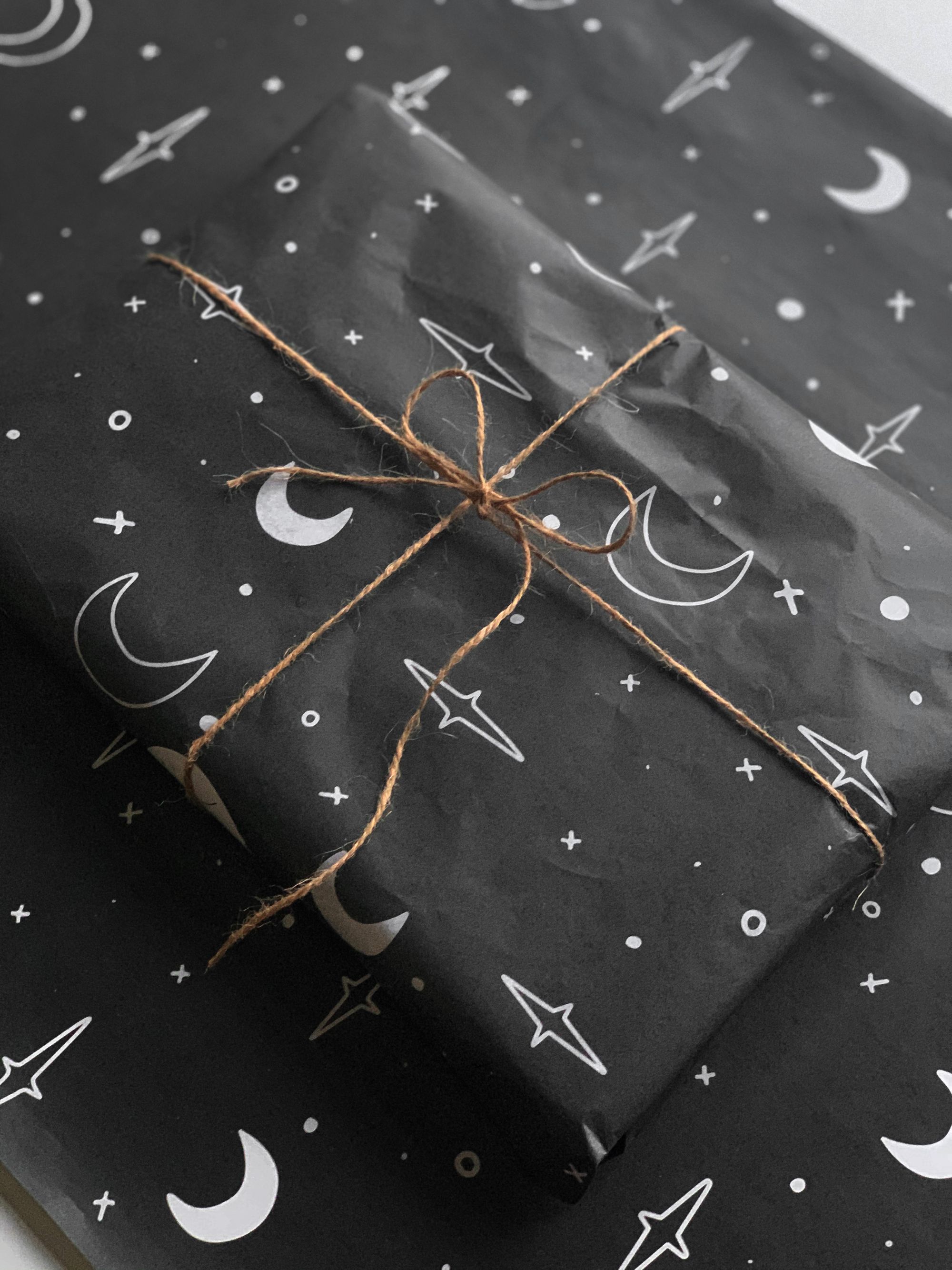 @femme.broidery
There are countless ways to reduce your waste and consumption of new materials. 🤔 @femme.broidery uses noissue Compostable Mailers to ship their goods in style and sustainably! Did you know that when you buy from noissue, you can plant a tree for your order in an area in need of reforestation? 🍃
@whiskerwoven
noissue Cards are perfect for small runs of special occassion or holiday cards. 🎄 They're available in 3 different sizes and can be printed on both sides! 👍👍Check out this festive noissue Card designed by @whiskerwoven , a packaging that truly shares holiday cheer! 🐱💖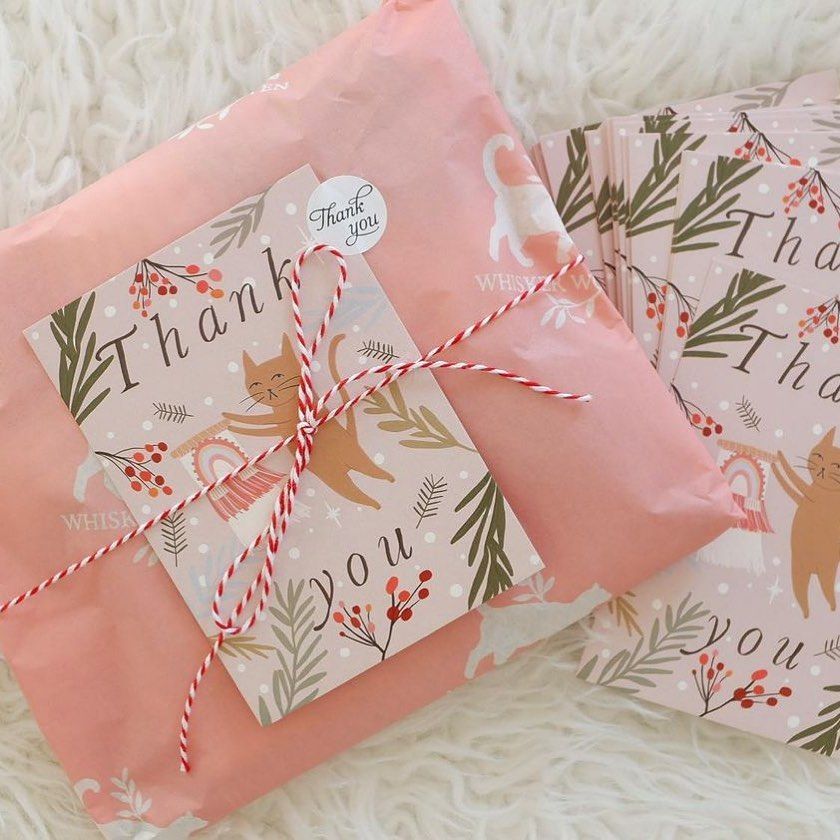 @janekent_studio
Get ready for the holidays with custom, seasonal packaging! 💪📝 @janekent_studio created this adorable holiday-themed wrapping tissue to send out her orders with, making sure that they spread love and kindness, one stitch at a time. 🧵💖
@alonamillgram
Send your well wishes to someone by designing your own custom noissue Cards! 🤩 The noissue Cards are available in 100% Recycled or a Recycled FSC Mix. 🍃🍃🍃 @alonamillgram designed hers as a "birday" celebration- wuhoo! 🐦🎉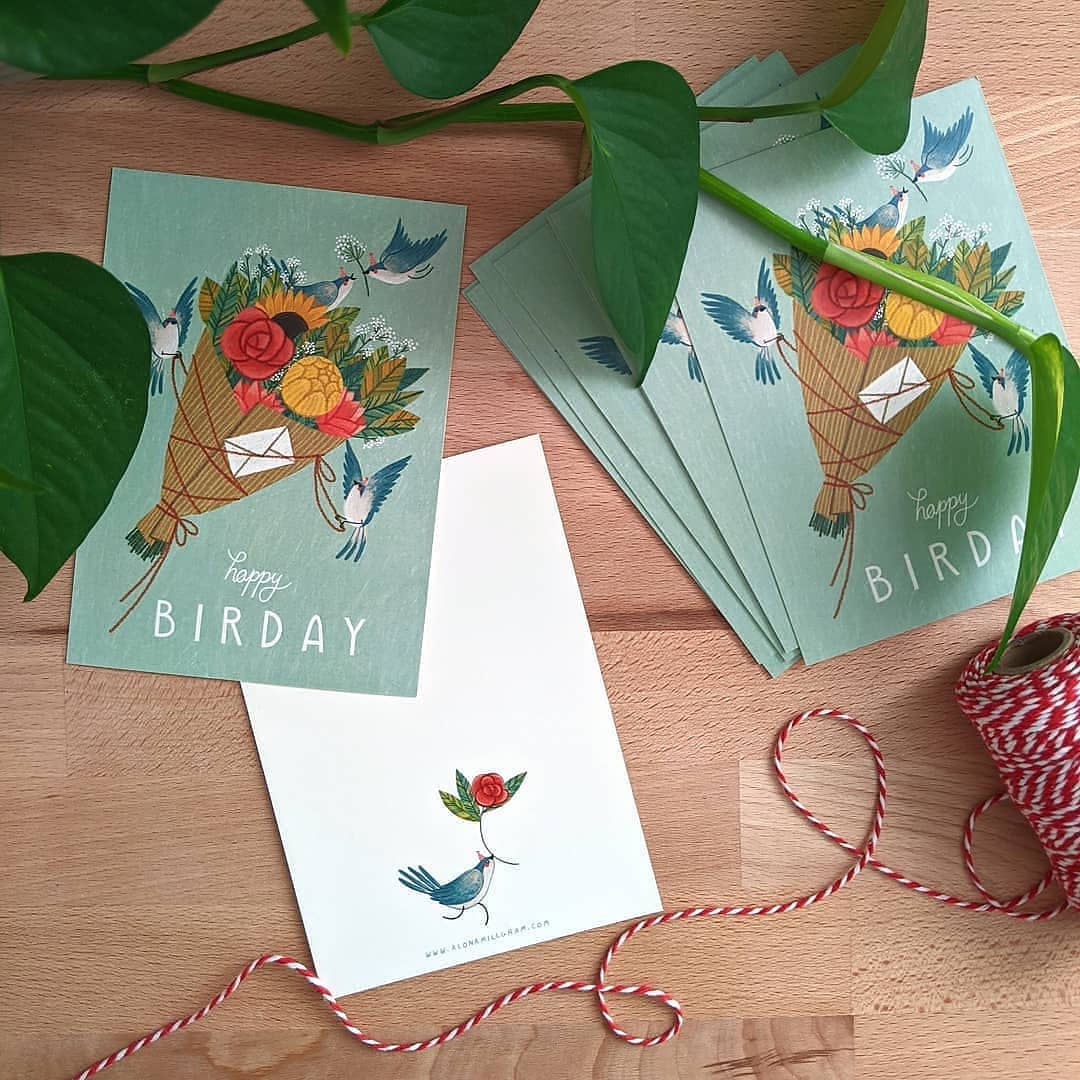 @livingweaving
Have fun stamping with the noissue custom Stamp! 🤩🤩 Explore the wide array of possibilities to brand your packages using a simple yet functional tool. ⭐ @livingweaving shows us how they flaunt their fresh, new logo with the noissue Stamp. ✨✨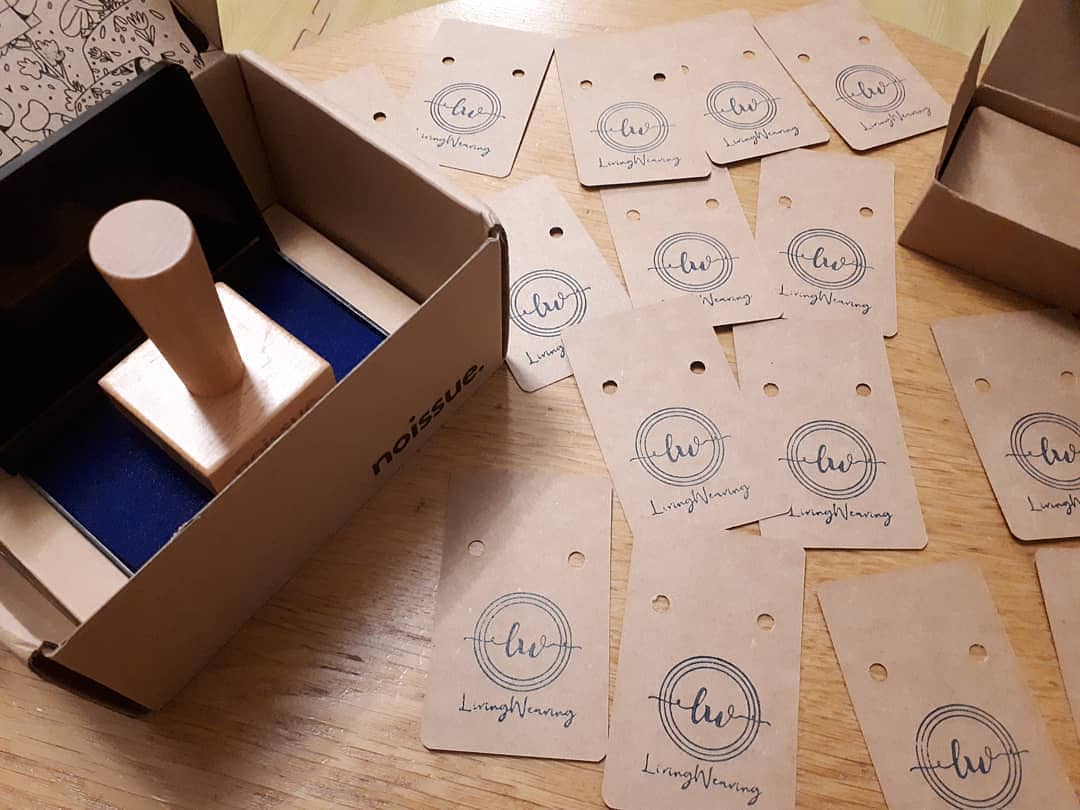 Sassy Embroidered Goods with The Idle Hands Club
"...being scared is good. It just means you care a lot about what you're doing." Alisse, founder of The Idle Hands Club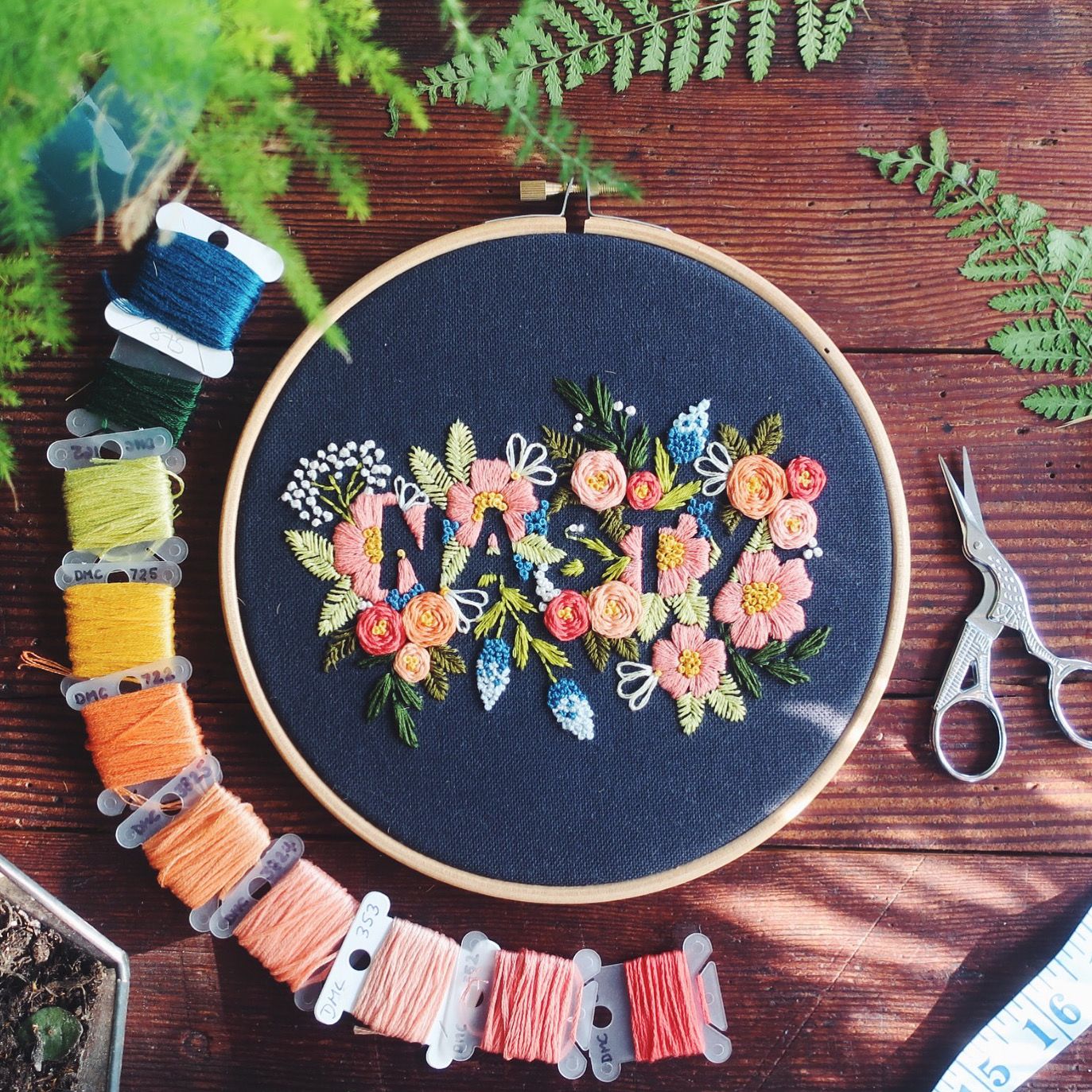 @cheese.before.bedtime
Awesome use of a 2-color noissue Tissue. We love the illustrated designs showcased on this noissue Tissue, and inspired by the artist's stiching creations.💯🌟 @cheese.before.bedtime also left it unbranded so that it can be reused!💖💖💖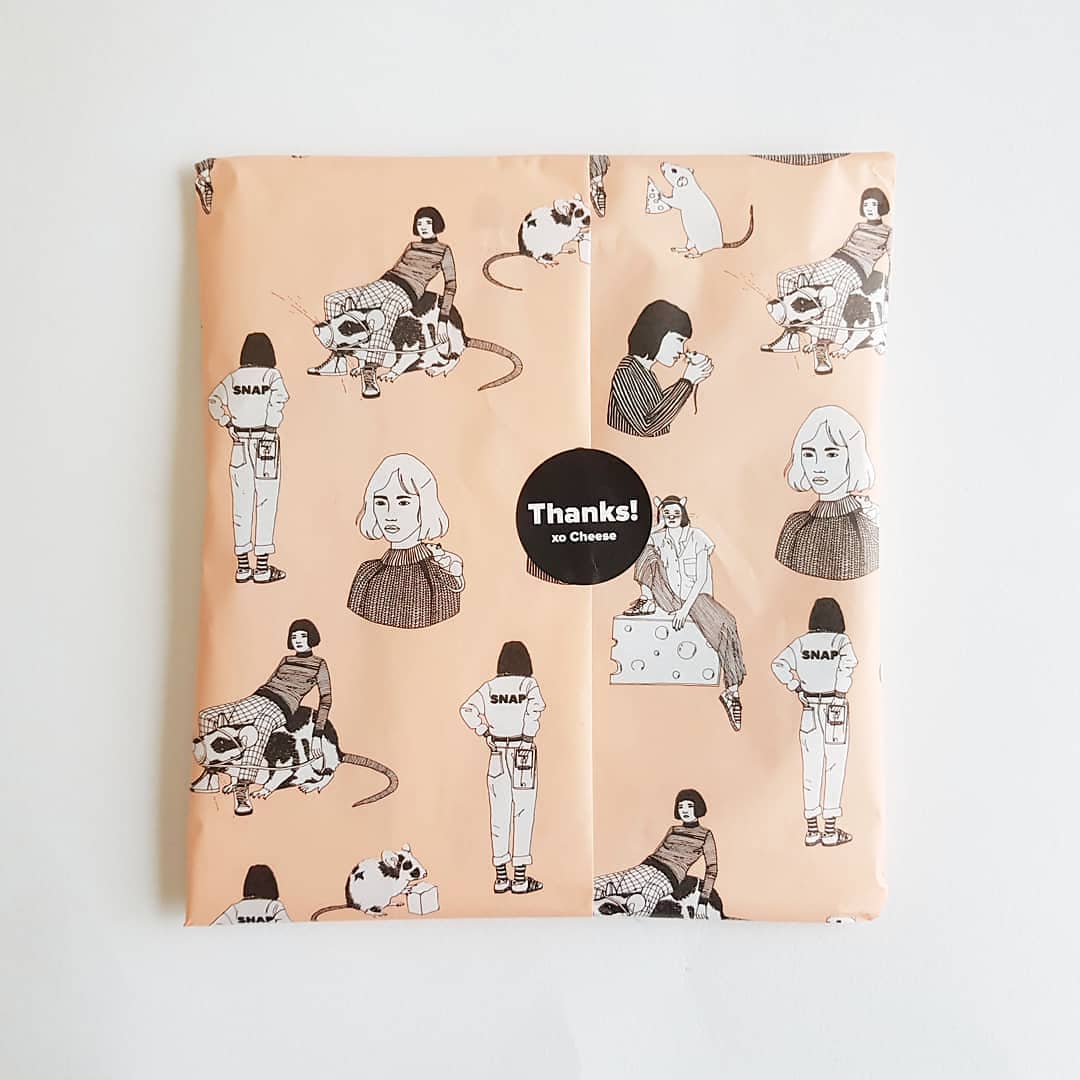 @pancakeystuff
noissue Stickers can be printed in as many colors as you'd like. 💯 @pancakeystuff shows off their brand with this eyecatching sticker design. ⭐⭐⭐ Stunning!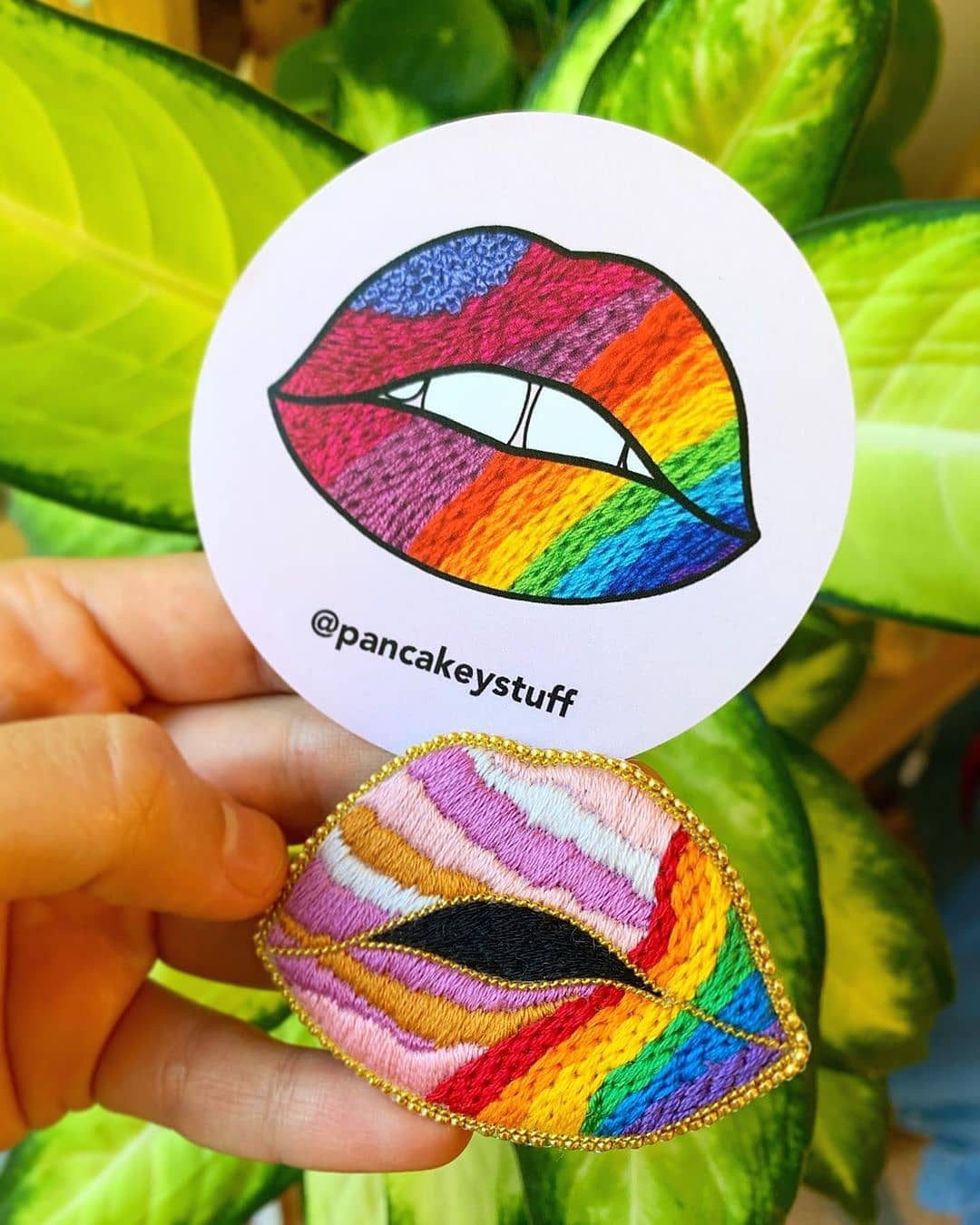 @hoopsandexpectations
Have you met our Cards? 📨📨 noissue Cards are a blank slate that you can add important information or a fun design to. Use them as inserts, info cards, or as @hoopsandexpectations used it, as a Thank You card! 🤩🤩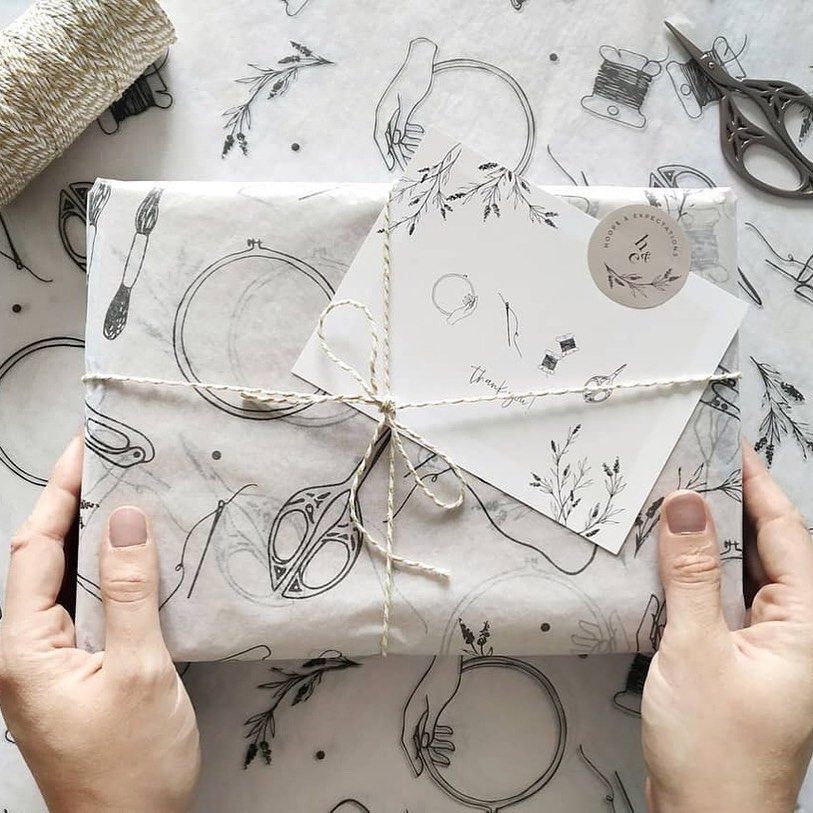 Creative ways to use a Stamp to brand your packaging
Stamps are a great way to add personality, branding, and important information to any package. They're an extremely versatile when it comes to branding, so we're sharing some creative ways you can use a stamp for your business.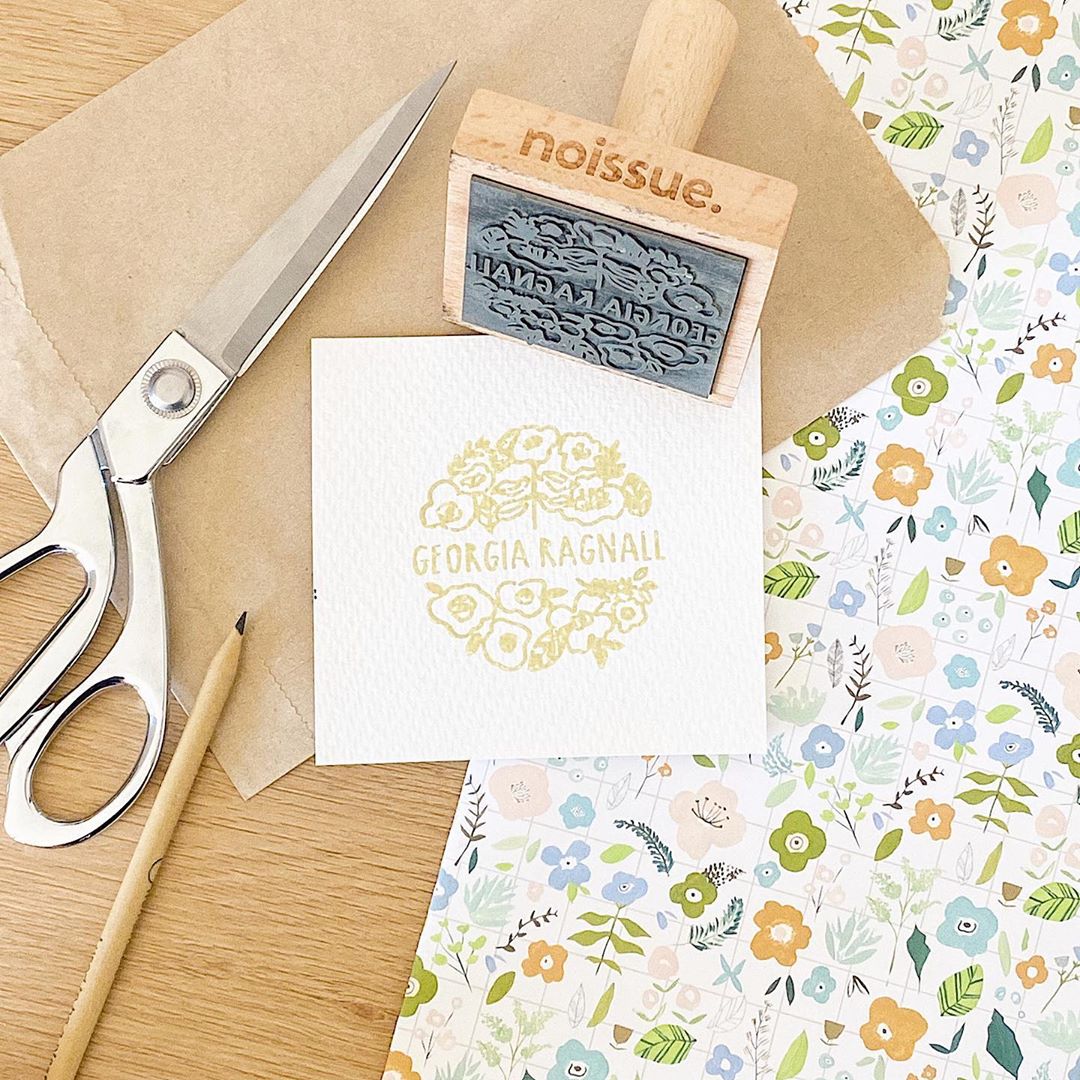 @cabezadealfilertienda
Incorporate your craft into your custom noissue tissue design! 🙌🙌 @cabezadealfilertienda is a pro at getting their brand across. 🤩 Love these cute little sewing illustrations in pink on black! ✂️🧷 #WFHtips: Make sure to 'go home' everyday. Changing into a new set of home clothes, and putting your laptop or work stuff away will help you set boundaries between work and home (even if they're in the same place).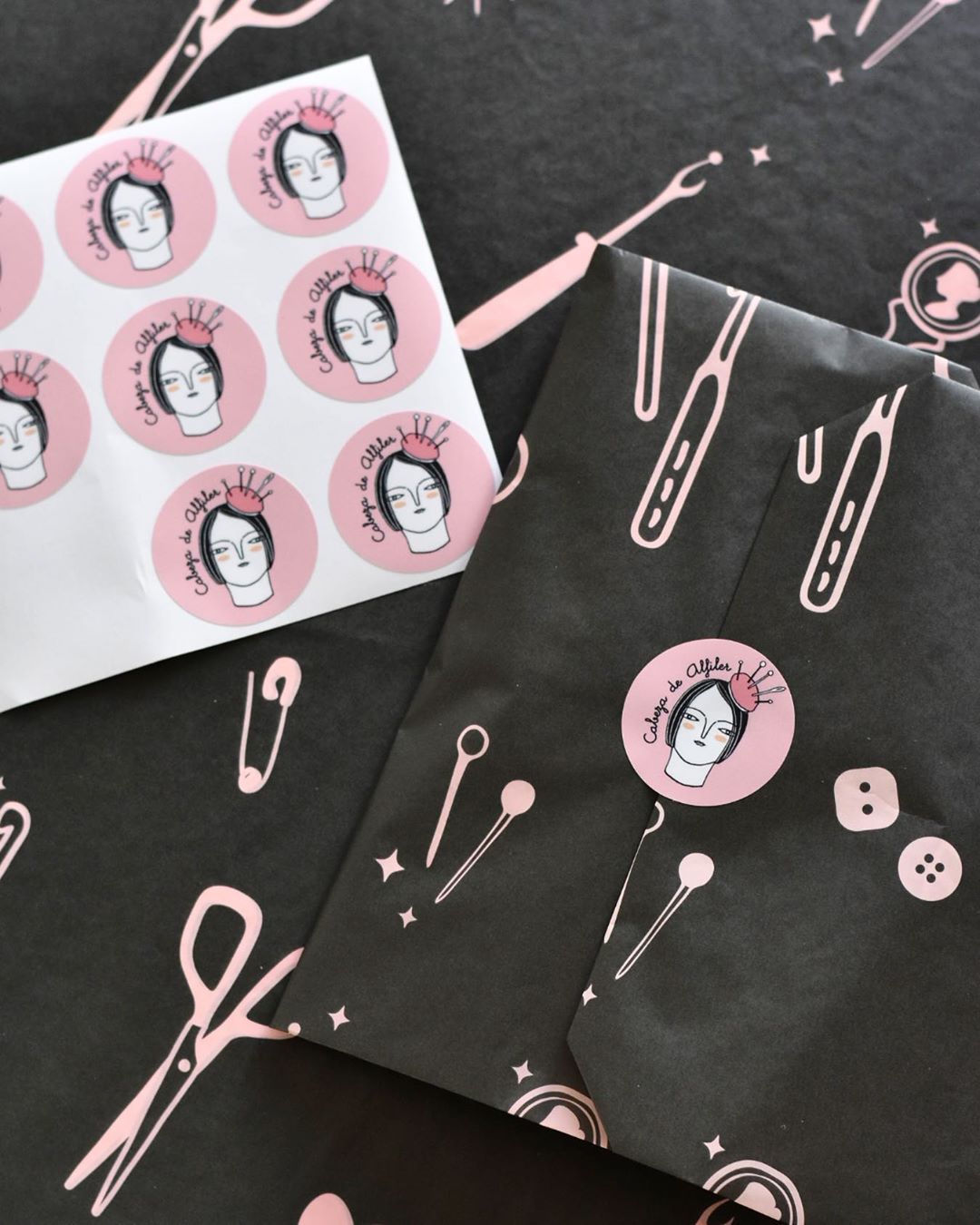 @emillieferris
Love this stunning and creative design by @emillieferris. 💫💫 It's always fun to receive something wrapped so beautifully 🤩 #WFHtips: Make sure you have a designated space for work. This will help you get into the right mindset, and it creates a boundary between work and home (even if you're at home all day).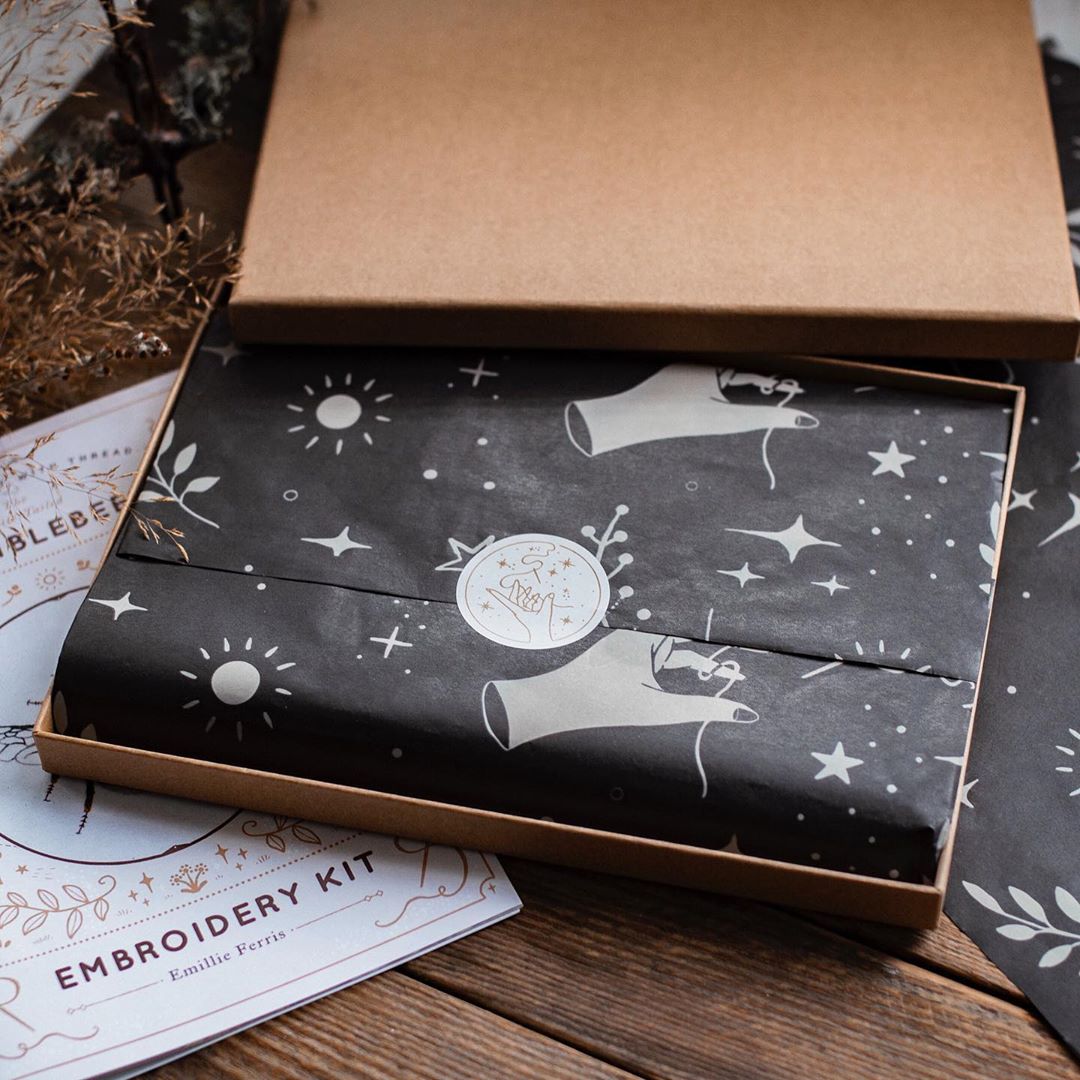 @homerowfiberco
Take one step closer to sustainability just like @homerowfiberco! 🍃🍃 noissue Tissue is printed with soy based inks on acid free paper so it's better for the environment. 🌳 Love this repeating logo on the mint green noissue tissue! 💚 #SmallBizTip: Check in on your goals! How are you tracking towards them? Need to make adjustments? Use this time to implement some steps to ensure success.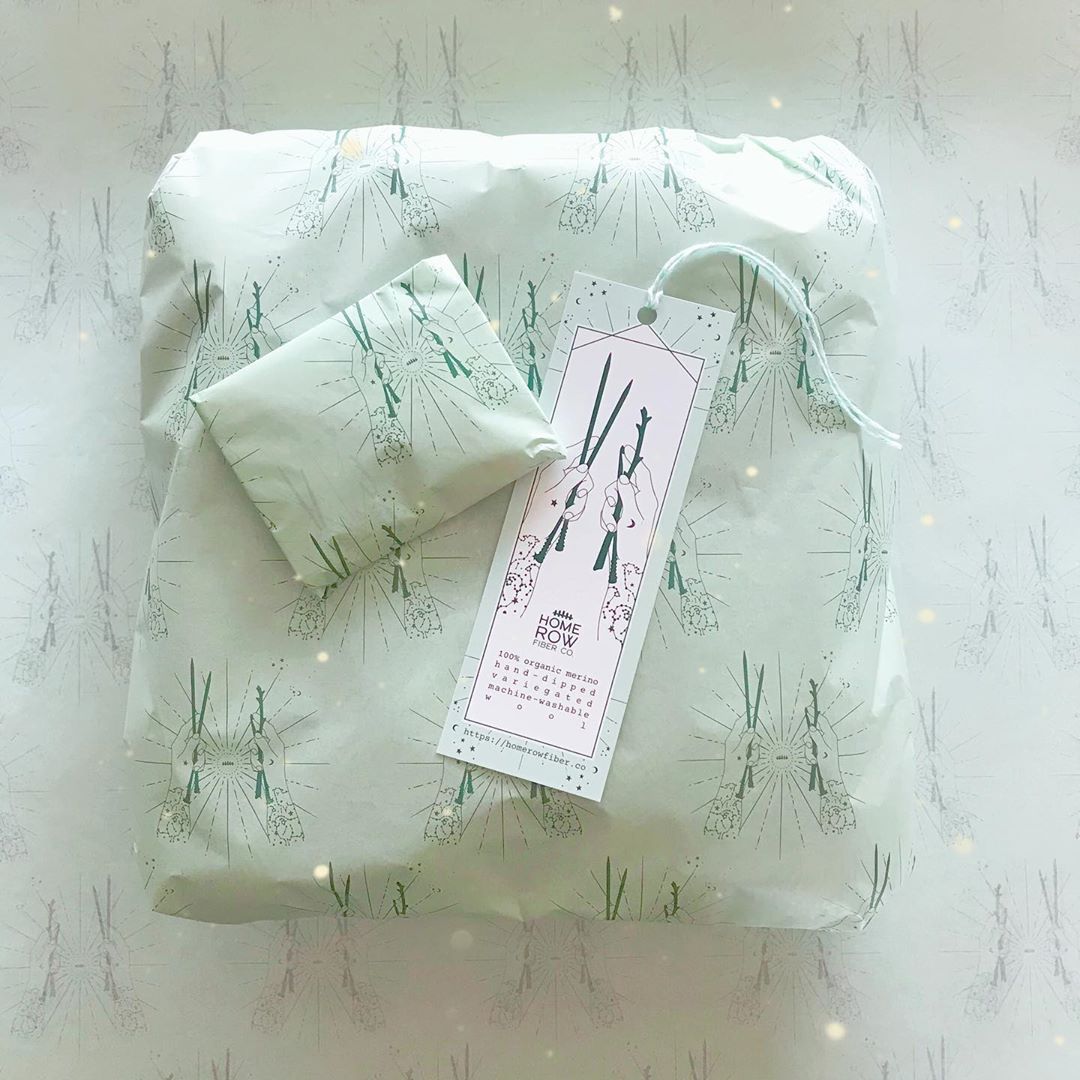 Brynn and Co: Sustainable Stitching
"I knew I found something I would love in those first few stitches." Amanda, founder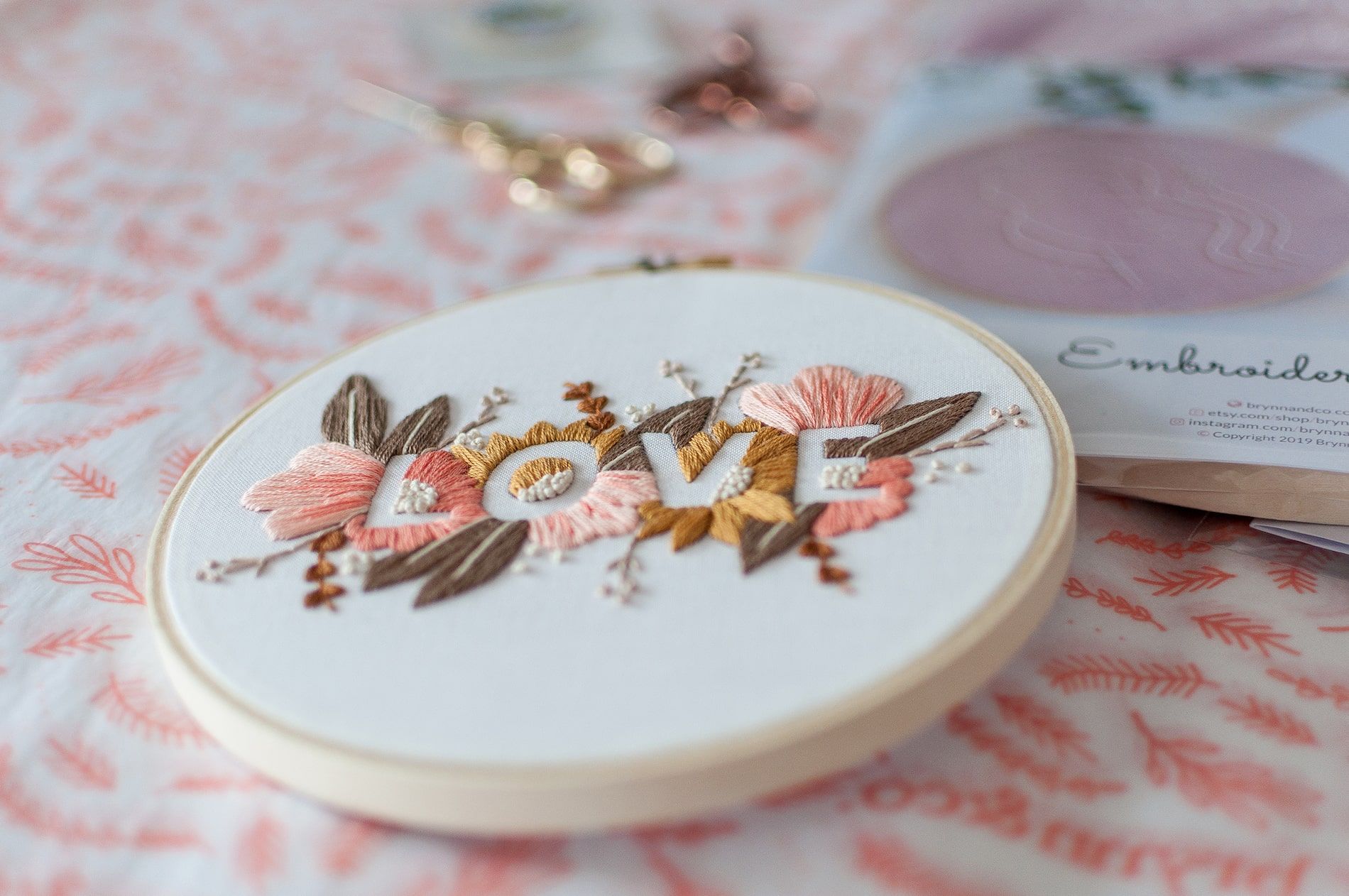 Fun and Felt with Otter Bee Stitching
"When I was putting together my subscription box concept, I knew I wanted something that would make the box stand out in the mail." -Jess DeVos, founder and designer.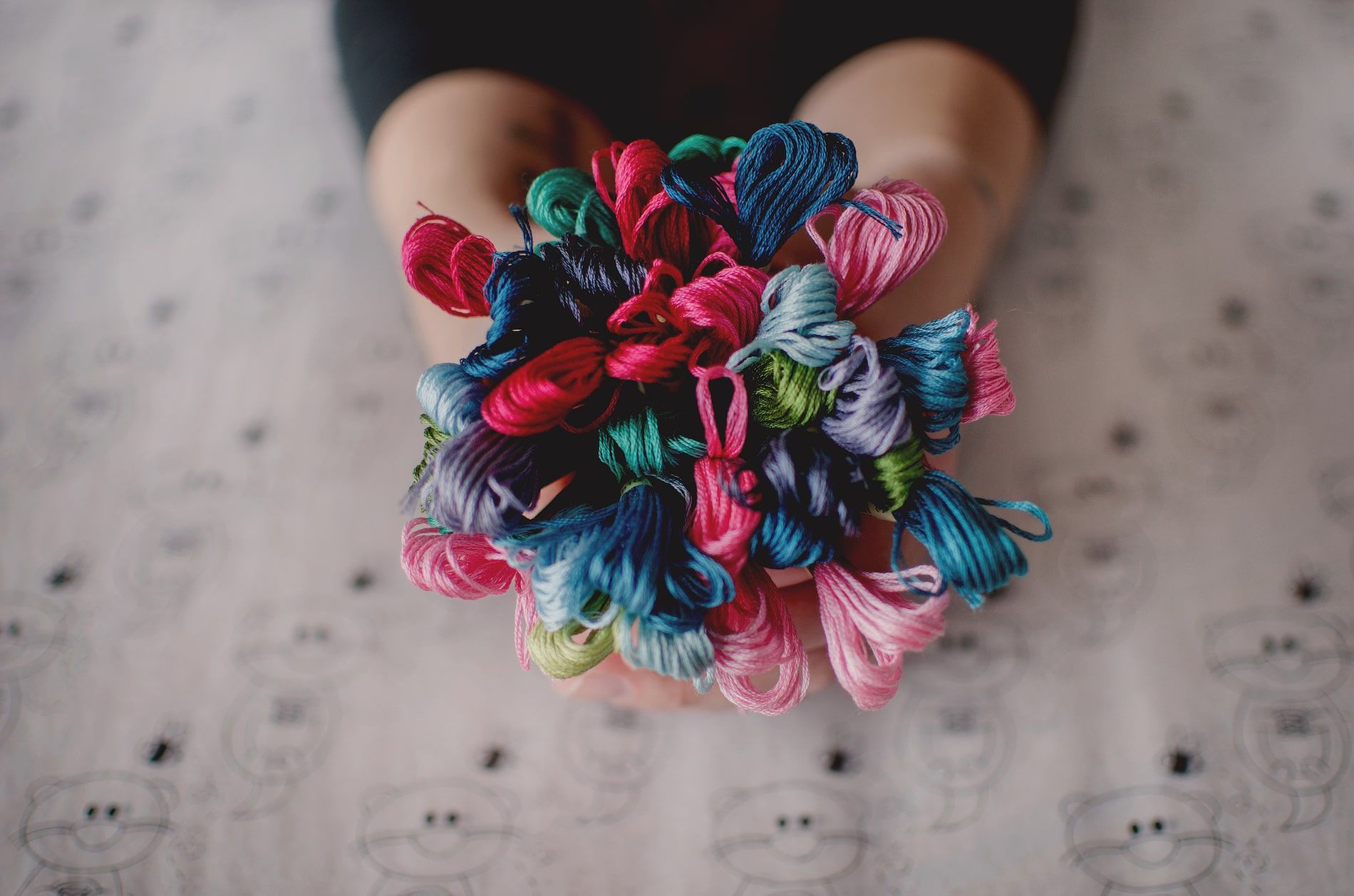 @a_stitch_up
A simple repeating logo design on noissue's custom tape helps you communicate your brand before customers open their package! 📦🤩 @a_stitch_up made a great choice of selecting a golden yellow to match her noissue custom tissue perfectly. ⭐⭐⭐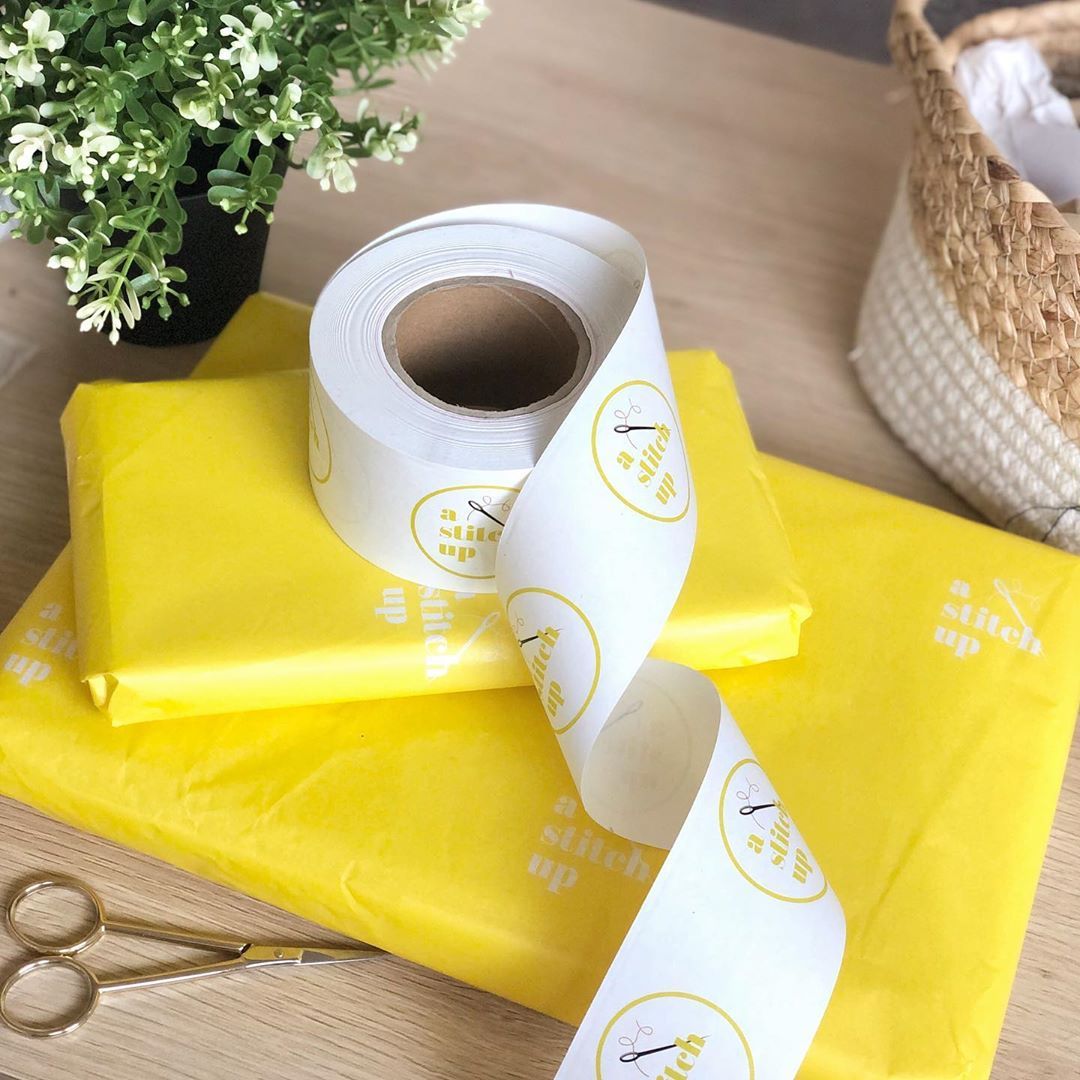 @chloegiordano_embroidery
How serene is this blue custom noissue tissue by @chloegiordano_embroidery perfect for the season. ❄️☃️ 🌨️ The adorable rabbit is a hallmark of her work! 🐰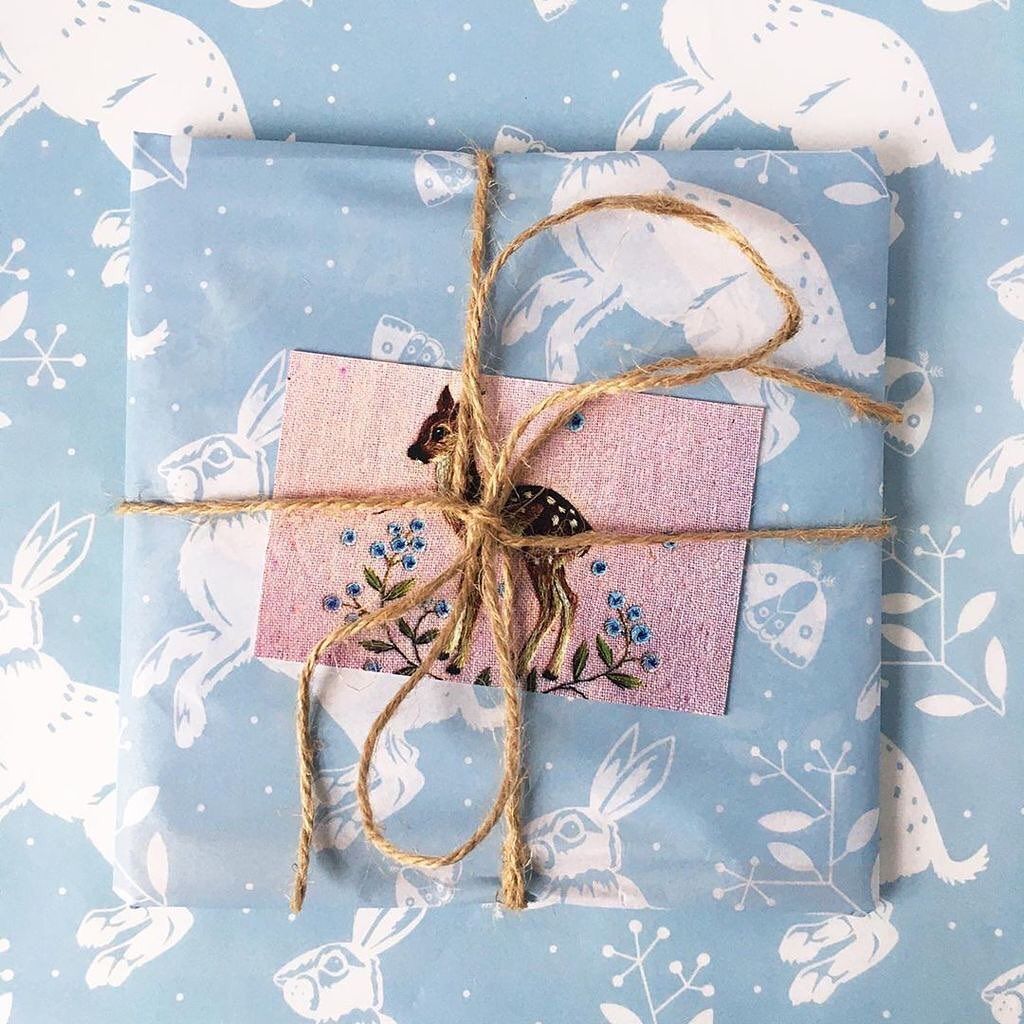 @slow_evenings_embroidery
Wrapping products will definitely feel like sending out holiday gifts with this quirky custom tissue design by @slow_evenings_embroidery. 🎁 A simple pattern paired with her branded noissue stickers makes for such a lovely packaging. 👍 One of the easiest ways to step up your branding game! 🤩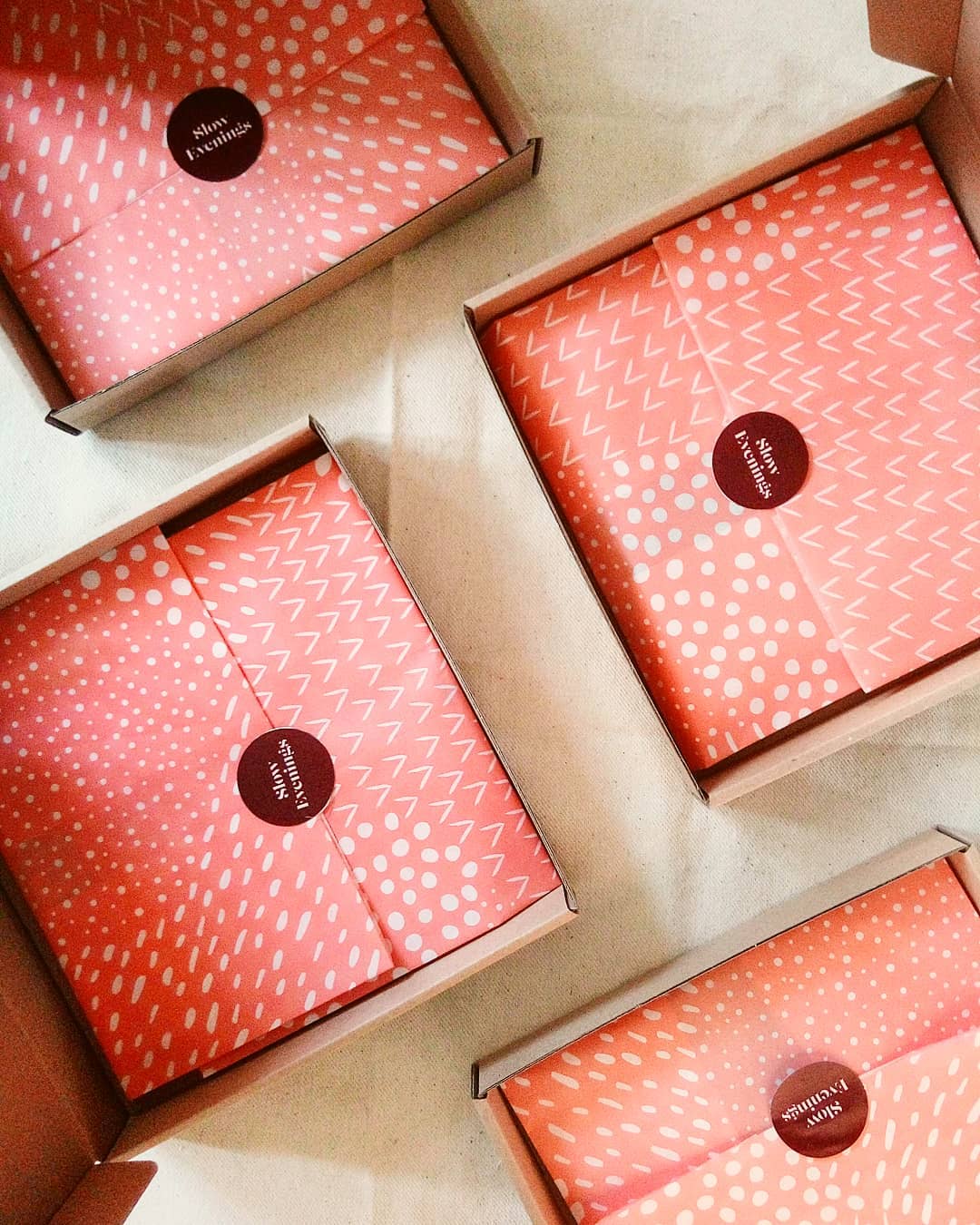 @emillieferris
Shining, shimmering, splendid! ✨✨✨ @emillieferris with an absolutely magical noissue tissue design, which turned out to be absolutely gorgeous! 😍 🎩🌟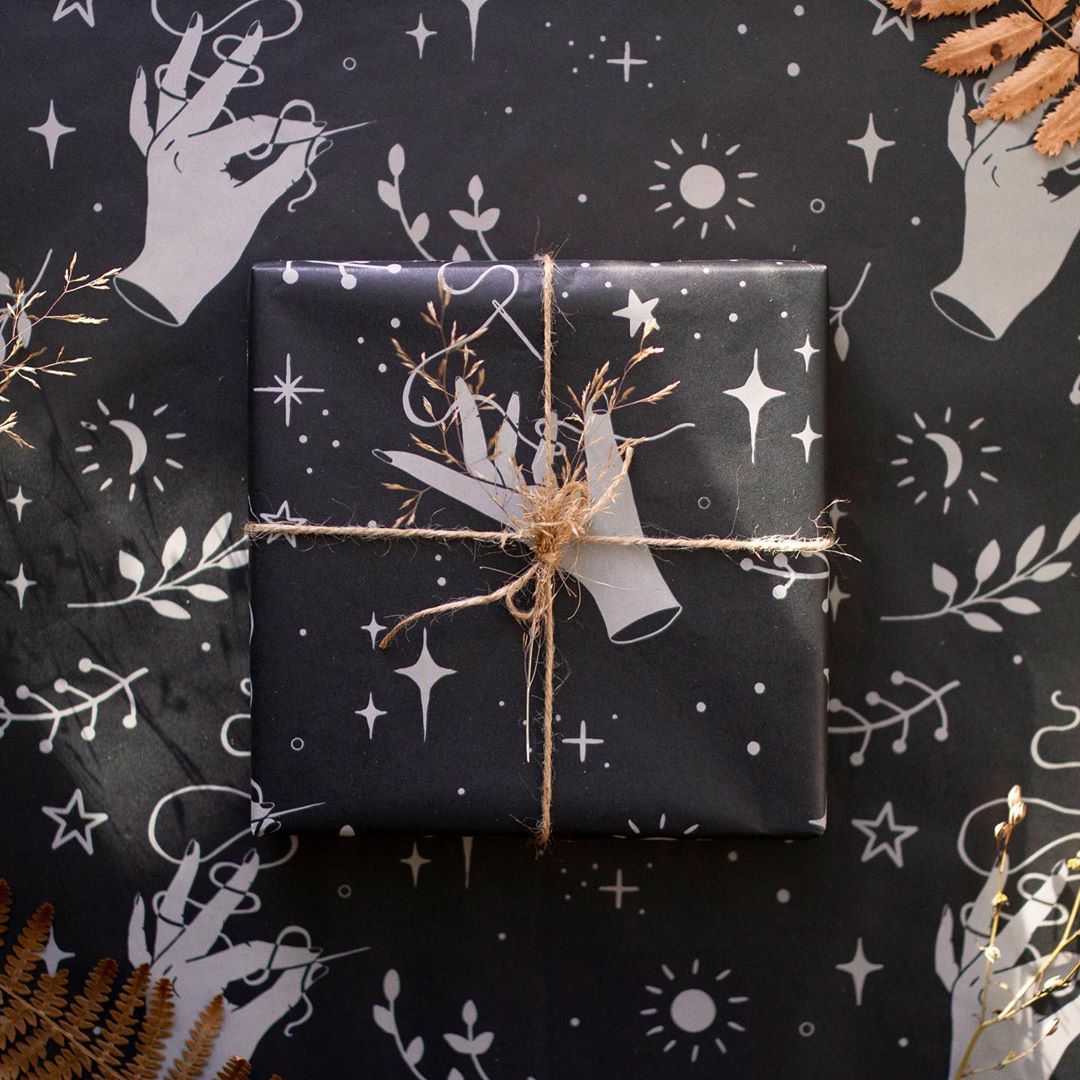 @lacklustreembroidery
When showcasing an exquisite unboxing experience, @lacklustreembroidery sure knows a thing or two about getting their point across! 💗💜 Selecting every detail to go with your brand is vital to the overall aesthetic. 👍 Loving that sustainability was still incorporated in this spread! 🌿🍃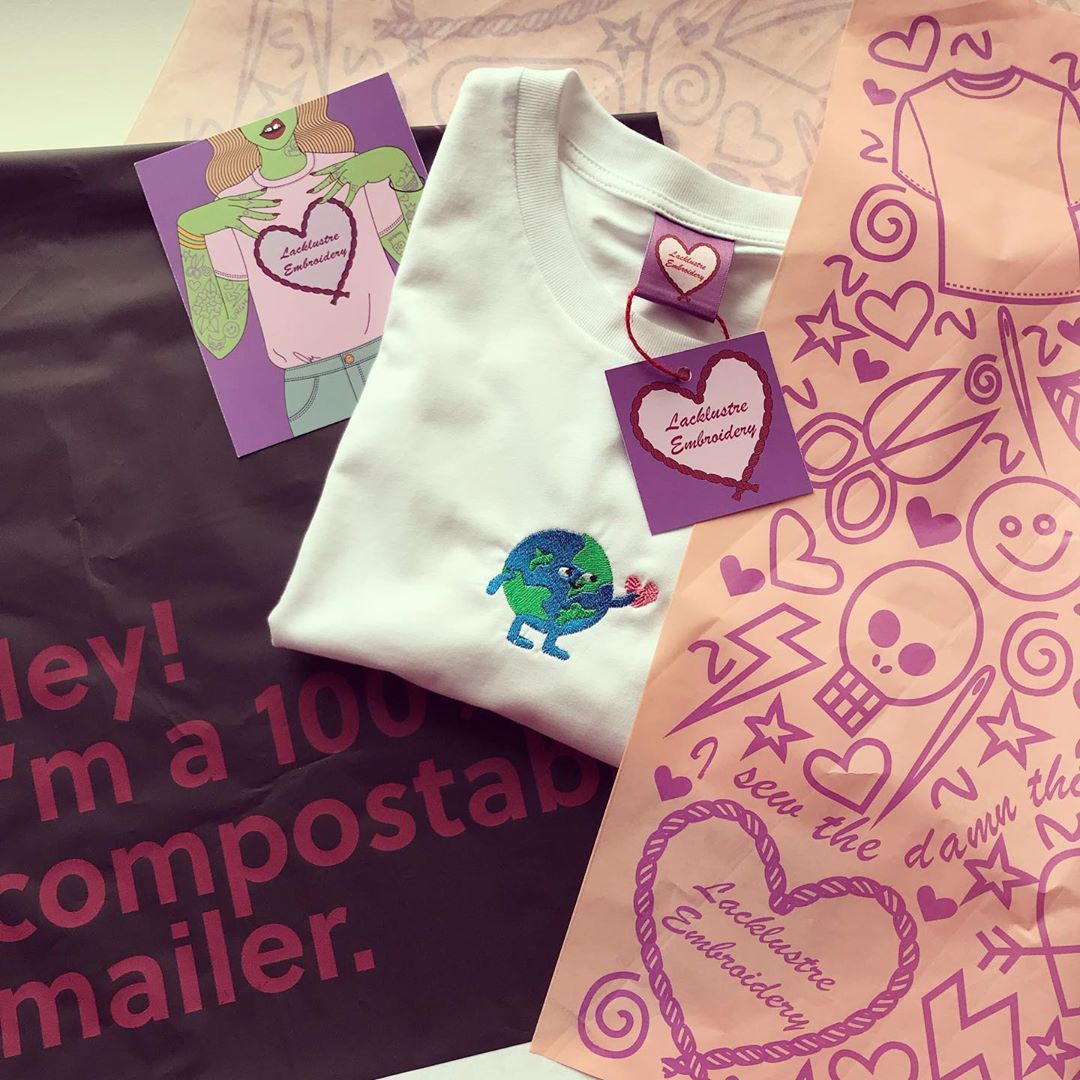 @brynnandcoshop
"Your packaging is the clothing your product wears when it meets your customer." 💡💡💡 And you know what they say about first impressions...Putting the effort into your packaging shows that you not only take your business seriously, but that you want your customer to have a fantastic experience with your product. Brilliant example of how to nail your packaging from @brynnandcoshop 🤩
The Fox in the Attic: How Low MOQs Benefit Small Businesses
"People love feeling special and that they've bought something unique, and using custom tissue paper does just that!" Michelle Kreussel, Founder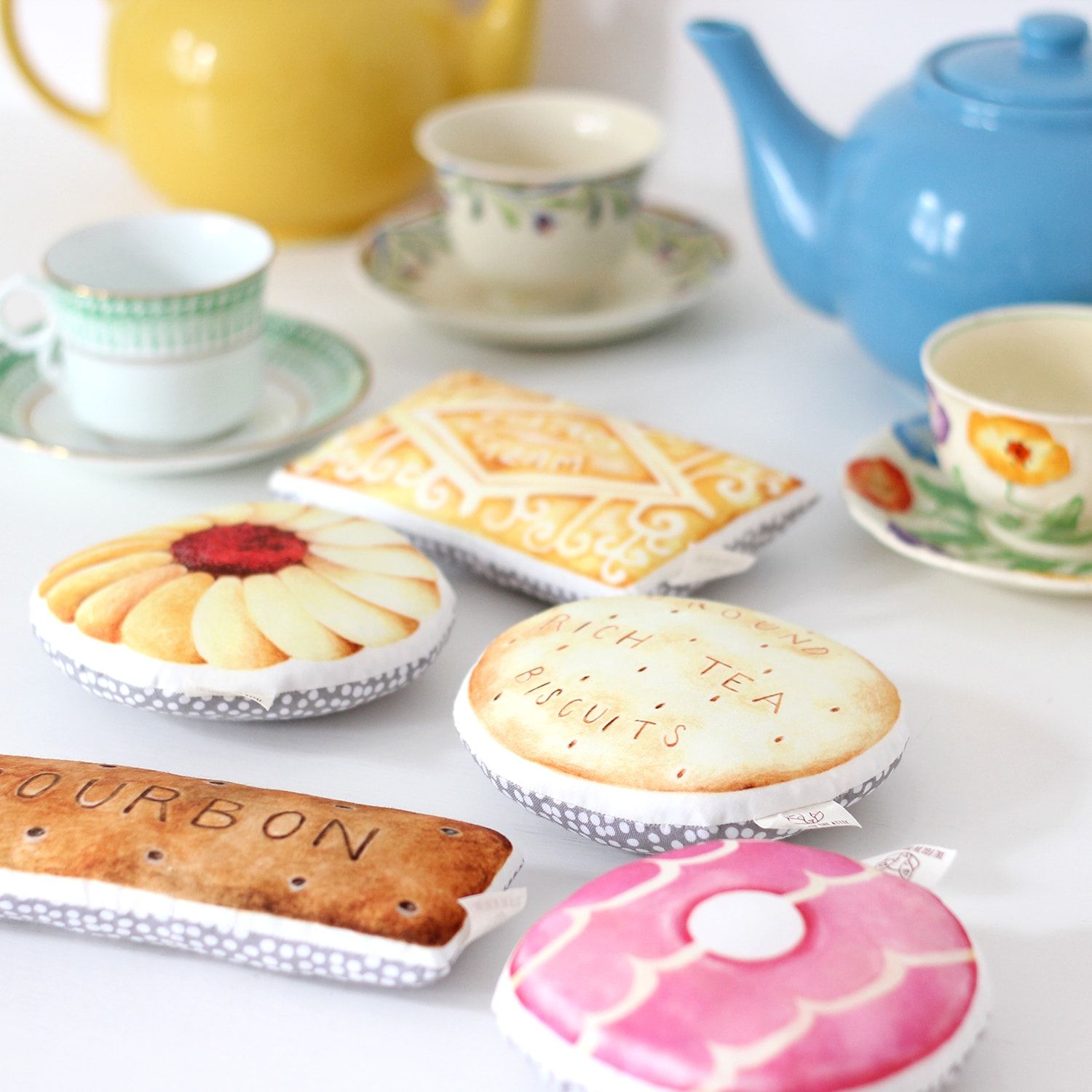 @bookhou
Prints that speak to the seasons and tell a story can sometimes be all the branding you need. 💡 From @bookhou, neither the sticker nor the paper uses a brand name and yet instills a sense of what the brand is about. For some brands, that's all that's necessary.